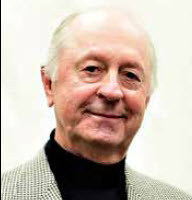 By: Jerry Barksdale
We were off on another "man trip" (our fifth), this time to the Aliceville Museum in Aliceville, Alabama. During WWII the small, rural town of approximately 1,500 hosted the largest German POW camp in America. More than 6,100 soldiers of Field Marshall Rommel's once vaunted Afrika Korps were imprisoned there. Another 1,000 American military guarded and cared for them.
As always, women weren't allowed on this trip. As I've written before, we didn't have time to stop for pedicures, shoe shopping, engaging in petty gossip, and arguing about where the fork and napkin go on the dinner table. We gossip about major stuff. And men don't give a darn where a fork and napkin are placed. Just set a bucket of fried chicken on the table and move back.
Retired Athens cop and Alabama Veterans Museum president, Jerry Crabtree, was driver and official wise cracker.
Museum board member, Bill Ward, retired mathematician and native of Pickens County was guide and color commentator.
Ewell Smith, Museum board member, former Athens Volunteer Fire Fighter, and retired business manager at Athens State University told us a story about an Athens "fire bug" who had numerous blazes that conveniently began when the firemen were at church on Sunday morning. The blaze was always extinguished and the rental house saved, but all contents were damaged. The insurance company stopped paying claims and the fires stopped. We talked about other things, but that's none of your business.
Aliceville is 45 miles West of Tuscaloosa. There are two routes to get there. One is I-20 west from Tuscaloosa. We took the scenic route through Bankhead National Forest. Both routes are about the same distance, but you won't see beautiful kudzu, endless trees, spattered squirrels, and trashy front yards along the interstate. I recommend the scenic route.
Bill Ward was also our trip humorist. Knowing that I take two Lasix pills a day, and sensitive to my needs (when you gotta go – you gotta go!), he pointed out trees large enough for me to hide behind and pee. Good friends are invaluable. If we had been on I-20, I could have been arrested for answering nature's call. A retired mathematician, Bill once worked out complicated formulas before computers did the work. I tested his knowledge.
"Hey Bill, can you do long division?" He's quick.
"Sure, bring down your nought and carry the zero." Wow! He knows his stuff.
In Fayette, signs were posted along the curb that said, "Peace be to these streets." We figured the mayor was planning to install "squeeze chutes" and "tire busters" around their square like in Athens. Once peaceful little Athens where folks attend church three times a week, the women carry guns, and there is no sin (until the sun goes down) has become a divided town. Many citizens complain they can't circle the courthouse like they used to.
"We need those signs in Athens," quipped Crabtree. I agree.
We stopped at the Pickens County Courthouse in Carrollton where Bill showed us "the face in the window." According to Bill, after Henry Wells was arrested for burning the courthouse in 1876, he was placed in the garret of the newly constructed courthouse for safe keeping from a mob. While looking out at the mob, lightning struck and imprinted his likeness on the glass. I saw the image but can't swear it was Henry since I never met him.
Aliceville (pop. 2397) is quiet and friendly, reminiscent of earlier times in the South when folks sat on their front porch in the evenings and gossiped about their neighbor. Gossip is far more reliable than the evening news and certainly of more interest.
John Gillum, executive director of the museum, was our tour guide and, an excellent one at that. "The POWs had been told that New York City was in rubble and the Statue of Liberty was twisted metal," John said. "They rushed to the ships railing to see the destruction. Instead they saw a pulsating and vibrant city." Many POWs thought they would be shot. Such is the power of propaganda.
The first group of POWs arrived in Aliceville by train on June 2, 1943. Locals turned out to gawk. Instead of seeing a "super race" they saw malnourished, bedraggled, and disheveled men in worn out uniforms. They were marched two miles to the 400-acre barb wire enclosure. Still, many thought they were going to be shot. Instead, mess halls were opened and they were fed. It was their first time to eat peanut butter. They squeezed white bread into a blob (Germans ate brown bread) and rubbed on peanut butter. They liked it. Who doesn't like a peanut butter sandwich?
Over the years, many of the POWs returned to Aliceville bringing with them memorabilia, now on display. They also told many stories. Food was rationed during WWII and the POWs often ate better than the locals. (See Alabama Heritage, Winter 1988, No. 7 for an in-depth account of the POWs.) Corn was plentiful in the area and it was fed to the POWs. In their mind this was an insult, since in Germany, corn was fed to hogs. They didn't want to eat it, yet they didn't want to offend their captors. They hatched a plan. They buried the corn in numerous places to conceal it. Corn began sprouting up all over the compound. The locals thought they liked corn so much they were planting their own crop. They sent more corn!
Many of the POWs picked cotton, gathered peanuts, and worked in sawmills for which they were paid. The officers and NCO weren't required to work pursuant to the Geneva Convention. All lived well. However, two POWs were shot and killed while trying to escape.
The POWs organized an orchestra, produced plays and concerts, wrote poetry, painted and promoted the arts, and pretty much lead a good life, except for being away from home. The museum is also chock-full of American military memorabilia, including a display of Pickens County's two Medal of Honor recipients. There is also a large display of 1920s clothing.
Following our excellent tour, we lunched at Angie's Place on pulled pork, smoked chicken, and fried catfish. Fine eating. A meat and three with a drink was $11.00.
It's a good day trip and I recommend it. You can visit their website: www.alicevillemuseum.org or phone: 205-373-2363.
And for those of you taking Lasix, don't worry there are many large oak trees along the scenic route.
By: Jerry Barksdale
www.jerrybarksdale.com fb.com/jerry.barksdale.7