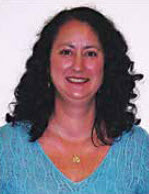 By: Holly Hollman
High school students in Athens are supporting fellow teens, children dealing with grief, downtown revitalization, and the arts through grants they are administering.
The Athens Mayor's Youth Commission received a $1,500 sponsorship from WOW! The Youth Commissioners voted to invest that funding back into the community by accepting grant proposals from non-profits that have projects to benefit Athens.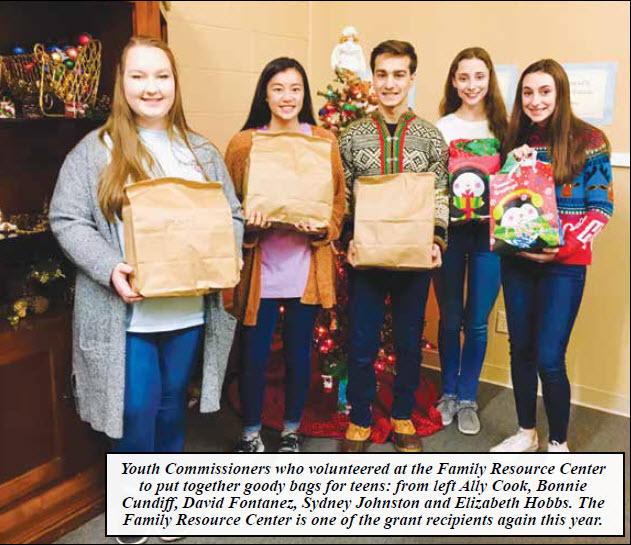 WOW!, an internet, cable, phone, and leading broadband and communications service provider, sponsored the Youth Commission because the company was impressed with grant projects the Commission supported in previous years with Dekko Foundation grant funding.
Forty students in grades 10-12 from Athens High School, Athens Bible School, Lindsay Lane Christian Academy, and home school comprise the Youth Commission. The students reviewed grant proposals and voted on projects and funding amounts.
Those who receive grants must report to students their progress on the project and invite the students to volunteer in some manner or to see the finished project.
"These youth are an inspiration and true leaders for our community," said Family Resource Director Tina Cook, whose organization received a grant last year and is receiving a grant this year.
The grants for Family Resource support the Teen Christmas Program and goody bags for teens who complete it. Last Christmas, members of the Youth Commission volunteered to assemble the goody bags and set up the snack/beverages table for the teens' Christmas party.
"It's one thing to tell students their opinions and dreams for their community matter," said Athens Mayor Ronnie Marks, who helped create the Youth Commission nearly seven years ago. "It resonates so much more when you entrust students with projects and the responsibility of making decisions. I'm proud of our students for being engaged citizens, and am thankful to WOW! for seeing the importance of our program."

The projects the students are supporting this year with the WOW! Community Grant Project are:
Athens-Limestone Martin Luther King Jr. Holiday Essay and Art Contest – $150
The local NAACP chapter utilized these funds in January to provide cash awards for students who placed in an essay and art contest for the Martin Luther King Jr. Holiday.
Hospice of Limestone County – Camp Hope – $350
Hospice will purchase material to make feeling pillows for campers for this bereavement support camp in June. During camp, children learn about the feelings of grief and associate those with their feeling pillows, which they can hug, hit, squeeze, etc. They will make 125 to 150 pillows with this grant.
Athens-Limestone Family Resource Center – $350
This is for the annual Teen Christmas Program. The center receives referrals for 50 teens for the program, and a parent or guardian must attend one of three classes offered to encourage adult involvement. The classes focus on issues youth face today, such as bullying, internet safety, and budgeting. At the end of the program, the teens attend a Christmas party and receive a goody bag with items such as toiletry items, socks, blankets, gift cards, candy/food, etc. The money will fund items for the goody bags.
Athens Arts League – $300
This is for the Alabama Music Series for this concert season. The League hosts concerts with Alabama-based musicians such as Anderson East and The Secret Sisters, and ask music/art teachers from city, county, and private schools for recommendations of students to help with stage setup, running sound, event planning, photography, etc. The students receive hands-on experience, learn from professionals, and interact with Alabama-based musicians. The funds will cover the ticket cost for the students who help with a concert to attend that concert at no cost.
Athens Main Street – $300
This is for a new program called Full of Potential, Pop-Up Window Gallery. Volunteers will create window displays in vacant buildings. Funding from this grant will fund the Smith's Men's Wear Building as an art gallery to house art from local artists, such as High Cotton Arts, as well as student art. This is an effort to increase foot traffic downtown, make vacant buildings attractive, and to support the arts. Funds will purchase easels, stands, and props for the window display.
By: Holly Hollman – City of Athens Communications Specialist