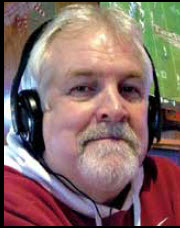 By: Tim Lambert
Although some may be crying, "Is it here already?"– others are saying, "I thought it would never get here!" We're talking about football season, of course. Personally (disclaimer: editorial opinion to follow), I just think kids shouldn't even be going back to school for at least another week or so. But, as they say, it is what it is, so let's get caught up on what's gone on since our last column:
The Limestone Legends defeated the Albany Allstars in the opening round of the overall championship of the 10U Dizzy Dean World Series 8-5, and then were sent to the losers' bracket after a 13-0 loss to the Druid Hills Red Devils. The Legends got by the Clarksdale Coyotes 8-7 and finished as runner-up after an 11-0 loss in a title-game rematch with Druid Hills.

Athens High's Tucker Stockman and Ardmore's Cole Cheatham were invited to represent Alabama in the Prep Baseball Report Future Games in Cartersville, Georgia. The event is designed to give top high school talent exposure to college coaches and professional scouts.
Athens grad Quez Watkins and former West Limestone standout Reed Blankenship have both been named to the C-USA All-Preseason football team. Watkins is a receiver for Southern Mississippi and led the team last season with 72 catches for 889 yards and nine touchdowns in 11 games. Blankenship plays safety for Middle Tennessee State and headed up the team with 107 tackles and four interceptions last year. Blankenship was also tapped as a permanent team captain for the 2019 season at MTSU.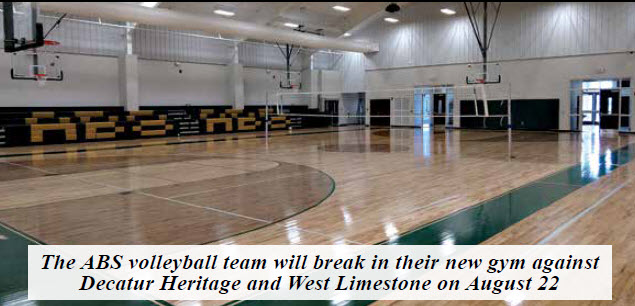 Preseason volleyball rankings featured Athens Bible School at the top of Class 1A and Lindsay Lane at number three.
As always, the Athens Recreation Center has something going on: adult fall softball is going on throughout the month of August. Fee is $350 per team. Karate classes are being offered Monday, Tuesday, and Thursday at 6:30 p.m. Zumba classes are conducted Tuesday and Thursday at 5:15 p.m. and Sundays at 1 p.m. Super Circuit goes on Monday, Wednesday, and Friday at 8:30 a.m. and Tuesday and Thursday at 8:45 p.m. For more information, call 256-233-8740.
Click Here To View Football Schedule
Check the PlayAction Sports website at www.pasnetwork.net to see the games we'll be streaming online this season. Radio replays can be heard Sundays at noon on 1080AM WKAC.
By: Tim Lambert
Tune in for the PlayAction Sports Update, three times each weekday on 1080 AM WKAC. Visit us online at www.pasnetwork.net! email: playactionsports@hotmail.com