By: Ali Elizabeth Turner
At a BNI meeting on March 5th, I heard Clint Vining of Yellowhammer Roofing give a ten minute presentation about roofing in general, and the Yellowhammer Roofing Company in specific. That brief presentation taught me more about the ins and outs of roofing than I have ever known. When the time comes for us to replace our roof and because of what I have learned regarding the lengths to which Yellowhammer goes in order to protect their clients, I'll be talking to Clint. Here are some things you need to know about Yellowhammer Roofing Company, and they are coming our way just in time for storm season.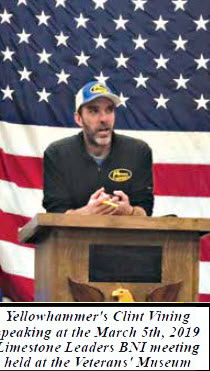 In 2018, Yellowhammer was voted the The Best Of The Best Roofer In The Tennessee Valley by the readers of the Decatur Daily. Yellowhammer Roofing also has the distinction of being a Platinum Preferred Contractor with Owens Corning. Yellowhammer's President, Roger Jones, and Vice President, Will Jones, have become part of the company's Platinum Advisory Board. Because Owens Corning only has 300 certified roofing contractors nationwide, which breaks down to about 1% of all roofers, this is a huge honor as well as a responsibility. In addition, Yellowhammer Roofing has an A+ rating with the Better Business Bureau, which is their highest possible ranking.
So what does this award-winning roofing company provide for their clients? Everything from roof repair, replacement, and insulation installation, as well as painstaking education so their clients can make a choice that will truly meet their needs. They also have options for financing available because they know that sometimes roof repair or replacement can come along at a time when you least expect it.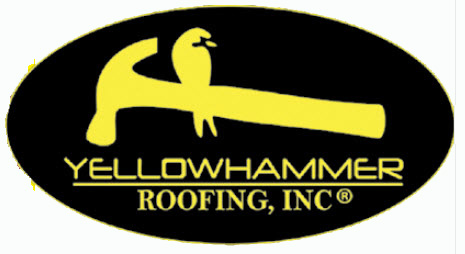 Here is a brief description of what they do:
Roof Repair is completed in a three-step process
Damage assessment – problem areas are located and inspected
Repair plan – repair needs are addressed and an estimate is composed
Repairs completed – the roof repair team arrives on site to fix the roof

Roof Replacement is available for residential or commercial properties, and is shingle or metal. It is completed in a four-step process
Initial Roof Inspection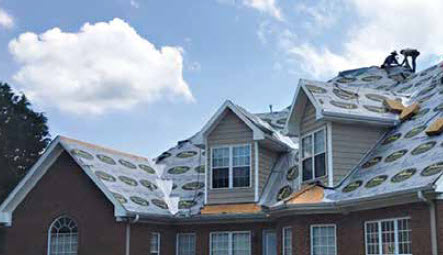 Before the roof can be designed, measurements are taken to determine slope, square footage, and the unique details of your roof. A professional contractor from Yellowhammer Roofing takes care of this step in one easy visit.
Assessment/Consultation
Designing a roof can be a daunting task. After the initial inspection, Yellowhammer will sit down with you to talk over the brands, products, and styles available for you. During this meeting, they will discuss the different warranties and projected lifespan of the roofing system to help you make an informed decision. After you have decided on a roof and a contract is signed, a time is scheduled to begin the project.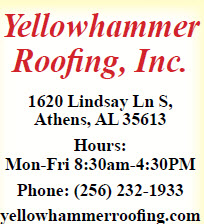 Installing the Roof
Each roof that we install meets or exceeds the industry standards. We take great pride in working on each new roof as if it were our own.
Project Completion
When the roof is completed, it passes local inspection codes. After it is approved, we submit the bill. You have a new roof that is beautiful and designed to last! If you have any questions, we are only a phone call away.
Insulation Installation
Home insulation is a major component of consistent energy savings and comfortable living. However, not all types available are suitable for the humidity of southern states. An effective way to boost your home's efficiency would be to add insulation such as AttiCat® Expanding Blown-In Insulation. This type comes in cellulose or fiberglass and is blown into the attic using a large machine. The machine blows small pieces that fill all the gaps providing a complete yet airy layer. Blown-in insulation is tighter and more efficient than using batts or rolls, and prevents airflow from entering the attic. It can also reduce noise transmission. A qualified roofer like Yellowhammer Roofing is experienced in providing professional installation.
If you are planning on replacing your roof, need repair, or want to be prepared for storm season, give Yellowhammer a call today for a no-risk assessment from the best of the best!
By: Ali Elizabeth Turner