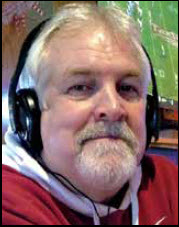 By: Tim Lambert
Local players made All-State Football teams thanks to their performances back in the fall. James Clemens' Chris Hope and Chase Starling were on the Class 7A first team, Dylan Blackburn, Zach Taylor and Tyrone Wilson were named to the second team, and Keontae Strother was honorable mention. Athens' Rush Boyett was 6A honorable mention. West Limestone's River Helms was named to the 4A second team. Clements' Jairrice Pryor earned 3A first team honors while teammate Miles Fleming was tapped for honorable mention. Tanner's Jeremiah Jones appeared on the 2A first team.
Former Athens High wide receiver Quez Watkins announced his decision to declare for the NFL Draft. Watkins is a junior at Southern Miss where he led Conference USA with his 102.9 receiving yards per game.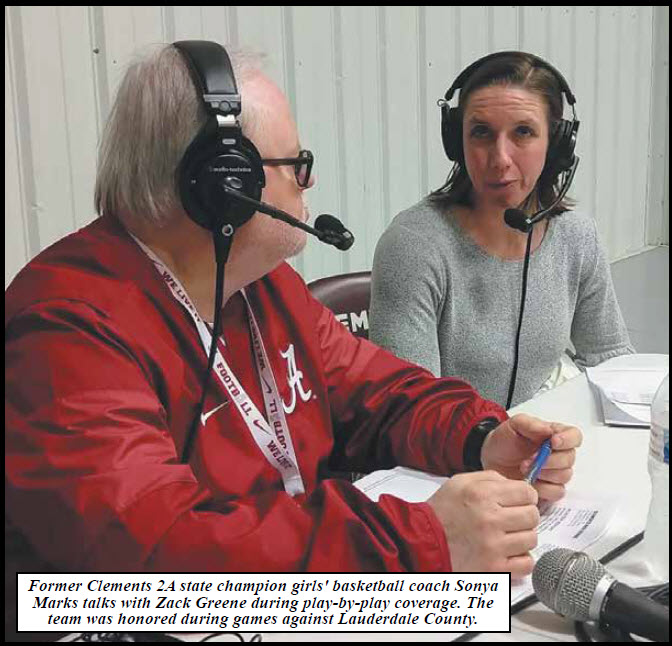 Basketball highlights over the last month:
Athens Bible: the ABS boys won their first homecoming game in their new gym over Shoals Christian along with a comeback victory over Oakwood Academy.
Athens High: the Golden Eagles posted wins over St. John Paul II, Huntsville, West Limestone, and Cullman; Athens' girls turned back Rogers, Central-Florence, Buckhorn and Cullman.
Clements: the Colts defeated Cornersville and Westminster; the girls held off Elkmont, Carbon Hill, Tanner and Westminster.
East Limestone: the Indians claimed victories over Central-Tuscaloosa, Elkmont, Madison County, and Madison Academy; the East girls beat Muscle Shoals, Deshler Phillips, Wilson, Elkmont, and Madison County.
Elkmont: the Red Devils turned back Clemens and Ardmore.
James Clemens: the Jets won games against Decatur Heritage, Decatur, and Florence, while the girls topped Lawrence County and Decatur.
Lindsay Lane: Lion victories came against Clements, Belgreen, North Jackson, Hanceville, Oakwood Adventist Academy, Whitesburg Christian, and ABS. The Lindsay Lane girls also have wins over Oakwood, Whitesburg Christian, and ABS.
Tanner: the Rattlers beat Ardmore, Tharptown, Haleyville, Russellville, Clements, and West Limestone; the Tanner girls overcame Ardmore, New Hope and West Morgan.
West Limestone: the Wildcats got by Decatur and Priceville; the West girls defeated Tanner.
In other sports, the East Limestone bowling team won matches this season against James Clemens, Randolph, Lindsay Lane, West Point, Hartselle, Priceville, and St. Bernard. E-Sports, a form of competition using video games, is another up-and-coming sport in which local schools are starting to participate. James Clemens teams defeated Bob Jones, Tarrant, Florence, and Grissom this year.
Odds and ends:
The Athens Recreation Center has registrations going on through February 10 for baseball, through February 15 for softball, and January 20 through February 20 for soccer. Cost for baseball and softball is $70, soccer is $40. Karate classes are being offered Mondays, Tuesdays, and Thursdays at 6:30 p.m. Zumba classes are Tuesdays and Thursdays at 5:15 p.m. and Sundays at 1 p.m. Super Circuit is conducted Monday, Wednesday, and Friday at 8:30 a.m. and Tuesday and Thursday at 8:45 p.m. For more information on any activity, call 233-8740.
Listen for PlayAction Sports' coverage of Limestone County area basketball this season online at www.pasnetwork.net, on the PlayAction Sports app or on your Amazon Echo device by saying, "Open PlayAction Sports."
By: Tim Lambert
Tune in for the PlayAction Sports Update, three times each weekday on 1080 AM WKAC. Visit us online at www.pasnetwork.net! email: playactionsports@hotmail.com