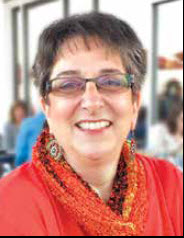 By: Lynne Hart
You or your group can have your name entered into a drawing for $1,000, $500, $200, $100 and MORE!
All you have to do is clean up litter from ½ mile of roadway (both sides) in Limestone County. The more ½ mile sections you clean, the more times your name is entered into the drawing. And you have until August 28th to do it!
You must register to participate. You can do that at KALBCares.com. Find the Indorama Cash For Trash Challenge under the Events tab. Register your ½ mile cleanup, then let us know when it has been done. The trash bags will be picked up and the cleanup verified. Once that is done, you are in the drawing that will take place no later than September 2, 2020. KALB will provide volunteers with safety vests, litter grabbers, and trash bags.
We have a serious litter problem in Limestone County. A REALLY serious problem. If you have spent any time at all driving through this county, then you are aware. It comes from lots of places: tossed out of vehicles, blown from the back of uncovered trucks, and spilled out of trash cans and broken trash bags.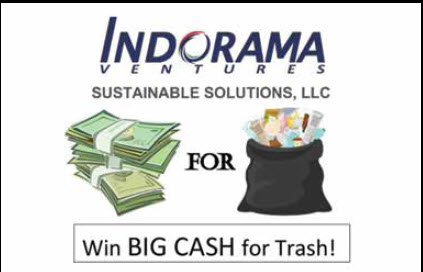 Indorama Ventures, a company located right here in Athens, is hoping this challenge will motivate people who do take pride. KALB appreciates Indorama Ventures for sponsoring the cash prizes, which we hope will be incentive to people who care to go out and help clean up our roadways.
Call or email KALB for more information on how you can be part of the challenge.
Summer Activities For Kids – With Prizes, Too!
There is still plenty of time to get in on the summer activities we've created to help make up for the cancellation of the in-person Earth Day & Outdoor EXPO!
Gift Bags:
Participants in the Earthy Art Contest and Nature Scavenger Hunts will receive a gift bag with items to help them explore nature. Stop by the KALB office (125 East St.) to pick them up.
Earthy Art Contest:
Help your children explore nature and collect items they find along the way that can be used to create art. The finished artwork can take any form: framed, glued to a background, hung, etc. If items used are perishable, the work can be submitted by photo. All artwork must be three dimensional. Artwork will be judged and prizes awarded to the top three in each category. The Group/Family category is for those who wish to work on the project as a group/family and for parents with special needs children.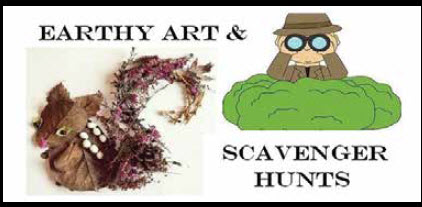 Age Categories: 5-7 years 8-10 years 11-14 years Group/Family
Prizes in each age category: 1st-$100 2nd-$50 3rd-$25
ENTRY DEADLINE: Wednesday, July 15, 2020
NFORMATION: KALBCares.com under EVENTS tab
Nature Scavenger Hunts:
Hunts have been created to suit three different age groups. Special needs children can participate in the age category that fits their abilities. Take the kids outside and let them "hunt" for the items on their list. Each child who submits a completed scavenger hunt will be entered into a drawing for additional prizes.
ENTRY DEADLINE: Wednesday, July 15, 2020
INFORMATION/PRINTABLE FORMS: KALBCares.com under EVENTS tab or call 256-233-8000
Call KALB at 256-233-8000 or email KALBCares@gmail.com with any questions about these programs.
By: Lynne Hart
Executive Coordinator – Keep Athens-Limestone Beautiful