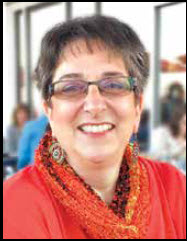 By: Lynne Hart
When I say you can win BIG CASH, I'm not kidding!
Anyone who can see knows there is a HUGE litter problem in Athens and Limestone County. Sharon and Byron Geiger were traveling along Limestone County roads recently and were disgusted by all the trash. They made up their minds they were not going to just complain, but would do something to help the situation.
Sharon and Byron Geiger are proud to announce that Indorama Ventures in Athens will sponsor the WIN BIG CASH FOR TRASH INDORAMA CHALLENGE! Here is how it will work:
The Challenge will begin on Saturday, March 14 during the annual Limestone County Trash Attack and will continue through noon on April 24. Anyone who cleans up both sides of a half-mile stretch of heavily littered roadway anywhere in Limestone County during that time period will have their name entered into a drawing for some pretty exciting cash prizes! Lucky volunteers will have a chance to win $1,000, $500, $200, $100 and MORE! The drawing for cash prizes will take place at the Earth Day & Outdoor EXPO on April 25 at Athens State University.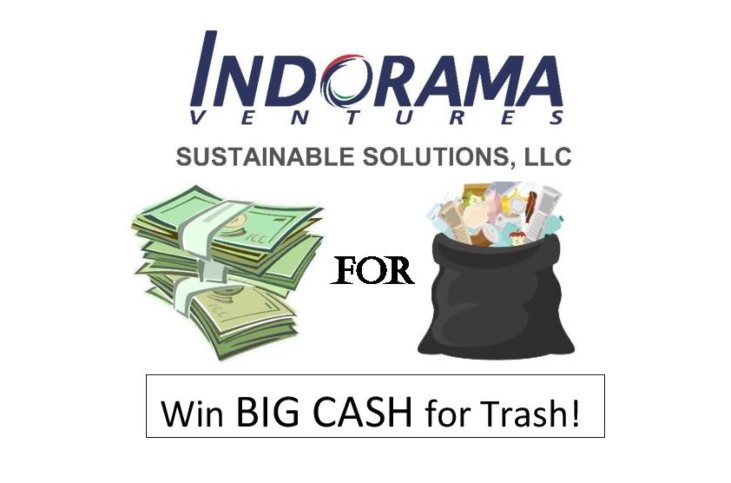 The more you clean, the more chances to win! Volunteer or group names will be entered into the drawing for the cash prizes for each half mile of heavily littered roadway cleaned. So the more you clean up, the more chances you'll have to truly clean up with prize money.
Participants must pre-register, letting us know when and where they intend to clean, including as detailed a description as possible of the half mile of road. Before and after photos will be appreciated so we can tell the story. We will soon have online registration available on our website. Participants may also contact KALB by email or by phone. Once the cleanup is complete, the work will be verified. Once verified, the volunteer's name will be entered into the drawing. If more than one person does the work, a group name will be entered into the prize drawing.
2020 Trash Attack and Waterway Cleanup
On March 14, KALB will sponsor the annual Trash Attack. We hope to have lots of groups and individuals out on roadsides, on and along the Elk and Tennessee Rivers, and any public lands and waterways picking up the tons of trash that are out there. All areas must be within Limestone County.
Details will be coming soon on our Keep Athens-Limestone Beautiful Facebook page and in our monthly eNewsletter; so be sure to watch for it. If you are not receiving our monthly newsletter, please send your email address to KALBCares@gmail.com and ask to be added to our mailing list.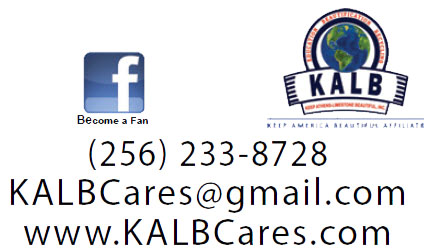 Litter Hotline
We know most people understand the negative effects litter has on their communities and realize the cost of cleaning it up falls back on taxpayers and businesses. KALB would love to see our county cleaned up, more enforcement of the litter and illegal dumping laws, and a major shift in attitudes about litter.
While one person can't do it all, one person CAN make a difference. One way to help is to report litter incidents you witness. You do not have to be involved beyond the reporting. Just call 256-233-8000 or email KALBCares@gmail.com and provide the following information: Date and time, location, tag number, vehicle description, and what you witnessed. We'll take care of the rest.
"Unless someone like you cares a whole awful lot, nothing is going to get better. It's not." – The Lorax

By: Lynne Hart
Executive Coordinator – Keep Athens-Limestone Beautiful