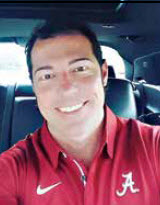 By: Nick Thomas
When it comes to good nutrition, things are really pretty basic if you stick to true all-natural whole foods, but it may feel like you are swimming upstream while everyone else is taking the easy path downstream. Most people are going downstream in a crazy rush letting life run them and feeling even worse by rushing to the local drive-thru looking for something quick to eat. Then there are those of us who desire to truly fuel our bodies and feel our best, and we seem to have to work a little harder for our food. Swimming upstream in this way is totally worth it, though, on so many levels. Simply by just meal planning and maybe even a little prepping the right foods, you will be ahead in life in so many ways.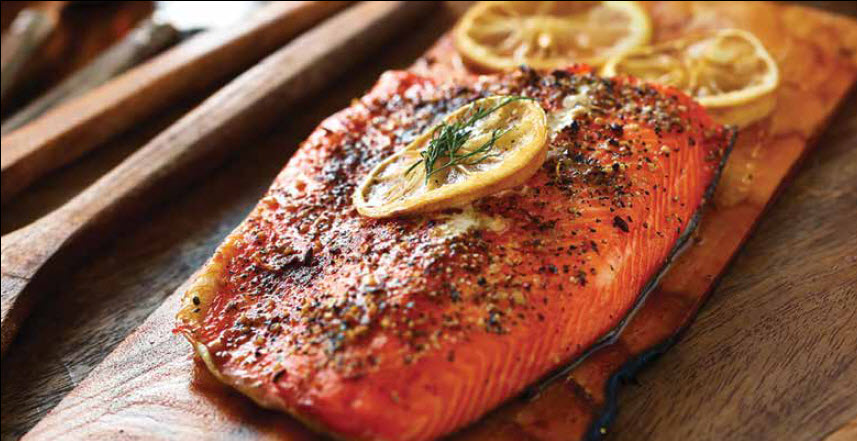 Salmon is a great menu staple to have one or two times each week. It can be cooked so many ways, and there are multiple green vegetables that pair with it for several great meal combinations. It even heats up well. Most local grocery stores have good salmon on hand in the seafood department, and by "good" I mean that it is wild-caught not farm-raised or "color-enhanced".
The nutritional benefits of salmon are many. Wild caught salmon contains a high amount of vitamin D and omega-3s which greatly increase bone health, helping prevent conditions like osteoporosis. This also boosts brain function, protecting the brain and nervous system. The nutrients found in salmon are good for the whole family, having been proven to help children focus better and remember more. By eating salmon regularly, you can even improve your overall heart health by reducing systematic inflammation, hypertension, and possible stoke.
If this is not enough to persuade you to make the effort to add salmon to your weekly menu, check this out. The same Omega-3s that provide the benefits I've already mentioned also do three more things. They enhance your eyesight, helping with dry-eye syndrome, macular degeneration, glaucoma, and eye pressure. It has also has been proven to have a profound effect on not only preventing cancer but helping fight tumor growth and development. Lastly, there is an added bonus of combating free radicals which helps keep your skin clear and strong.
Now that I know you are ready to add this to your weekly menu, let's talk about some options. When you do your weekly grocery shopping, go ahead and get enough salmon to have two different times, either for dinners and/or lunches. Salmon is excellent cooked on the grill using a cedar plank or baked in the oven using various glazes or seasonings. You can pair it with asparagus, green beans, Brussel sprouts, or broccoli so that you get the greens' nutrition punch your body also craves.
Give Italian seasoning a try, or put some lemon slices and olive oil with sea salt on each filet and cover it with foil to bake. You can also do a honey and grain mustard glaze that is wonderful and keeps things pretty healthy. And you can always throw in some garlic with these for more flavor depth. Have fun and keep an open mind so that you don't get worn out on one recipe. Choose your favorite or do two or three versions, and cook them up on Sunday afternoon to have through the week for a delicious and healthy on-the-go meal for the whole family or just for you.
For more information regarding a personalized general or sports nutrition plan contact me at Prime Performance 423-805-0870.
By: Nick Thomas
Nick Thomas, owner of Prime Performance Training, and Certified Sports Nutritionist