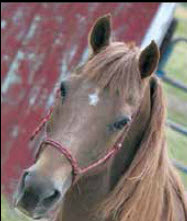 By: Deb Kitchenmaster
The past few months have drawn my attention to names. A beautiful woman showed loving kindness to me at the death of my mother. Her name is Suzanne.
Returning to Alabama after the funeral, loving kindness was showered upon my parched soul by another beautiful woman. Her name is Susie.
Think about it. When a couple realizes they are having a baby, what is one of the first things they begin to ponder? What name will we give this child? Everyone recognizes himself or herself by name. The question is, how does a name influence a person's character? The one thing which separates human beings from the animal kingdom is the human mind, which has the ability to reason on a conscious level (which may put this statement in question if you have names such as Nancy, Adam, or Jerry and hold a congressional seat). To think consciously, one must use language. If I did not have a name, how could I identify myself? If I had no name, who would I be?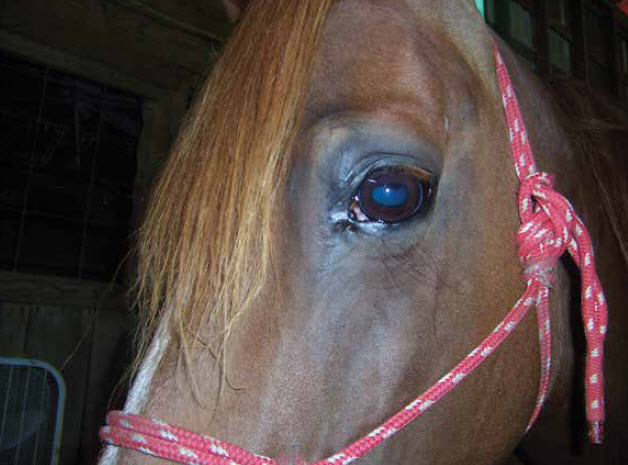 Let's look at these two names and then I will tell you about horse naming. Suzanne has given you an idealistic nature with a desire to help others. Your initiative often causes you to be the first to act when you see a need. You are sensitive and very easily hurt and offended. Your feelings are strong and you tend to react intensely to situations. A leadership position appeals to you because you enjoy directing others rather than being directed. Susie gives you the desire for success and financial accumulation and the confidence and drive to go after your ambitions, regardless of obstacles. You believe in speaking directly and to the point, so you are candid and abrupt. You tend to feel very frustrated in being unable to realize your ambitions fully. An extremely independent and self-sufficient person, you dislike taking orders or advice from anyone (but GOD, that is!).
When we bought our first Morgan filly, we also purchased a breeding as long as Mystical Lark (stallion) was still around. Three years later, we made the decision to breed our beautiful graceful mare Arianna (meaning great grace) to Lark. I'm thinking "fire" and "wind" names, until the foal was on the ground and I got a word!
This foal was to be named after a young woman I had come to know through my daughter during her days at Christ for the Nations in Dallas, Texas. Her name is Sung. She was born in Korea and bundled up to be placed on some garbage pile in a section of town where someone then heard a sound and discovered the infant. She was placed in an adoptive agency where she was adopted by a couple in the States. Triumphant Sung's Praise (aka Praise) was our first foal. This foal was one with a name to declare the Love of God by extending His nailed scarred hands to rescue a beloved child, and bring her into triumphant praise by demonstrating how love cancels fear.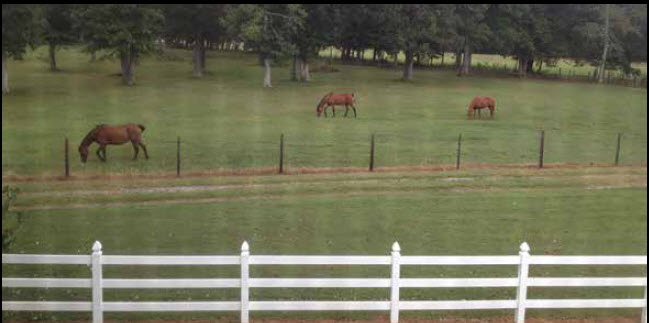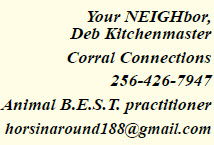 Years later another foal birthed. Ruhamah (aka Ruie) is a Hebrew name which means one who has received compassion. Getting the horse trailer ready to trailer Ruhamah, I had an open vision of my birth. I clung to the safety strap in the trailer as compassion for my mother overflowed regarding my conception and birth. Years later, foaled in Alabama, Masako was on red soil. Her name is Japanese, feminine, meaning righteousness/justice. A horse instructor friend, Dottie, told me she's been around all kind of horses but there was something about my horses; they were therapeutic and they knew it! There was instruction received in naming each one! You think that might have something to do with her statement?
A teenager has a conversation with an angel one day. He tells her she is going to conceive a child when the Holy Ghost comes upon her. This child will be a male child. You will give him the name JESUS. He will save his people from their sins. His name means Emmanuel, which being interpreted is "God with us." God has given JESUS a name which is above every name. MERRY CHIRSTMAS!
I'd like to wish my 'Horse Whispering' friend and sister, Audrey, a blessed MERRY CHRISTMAS to her and her four-legged companion Susie.
By: Deb Kitchenmaster