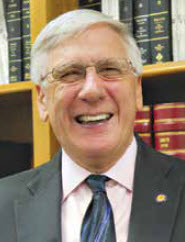 By: Ali Elizabeth Turner
"Are you packed, Mr. Mayor?" I asked. "Almost," he said, referring to the fact that he was going to be leaving out of Nashville at 6 a.m. the next day for the historic Athens team trip to Stonehaven, Scotland. For those of you who are not aware, several citizens of Athens have responded to the invitation of our sister city, Stonehaven, to travel on their own dime and build relationships with a warm-hearted town in a cool climate, whose leaders came here this past spring. That same Scottish town, by way of Skype, also helped us celebrate our bicentennial last fall, and even baked a cake for the occasion! Mayor Ronnie had been tracking the weather in Scotland, which on Monday was a whopping 63 degrees F, and due to get cooler, especially at night. "I am going to be packing the rest of the layers," he said and added, "Problem is, where am I going to put everything when I don't need it anymore?" I could have been a brat and said, "First world problems, sir," but I didn't.

Mayor Ronnie proceeded to tell me about how successful the Singer Songwriter Evening held at the new Athens High School on the evening of July 25. The four North Alabama musicians who were part of the evening were Jim Parker, Rock Killough, Michael Anthony Curtis, and our own Matt Prater. Jim is the creator of the Jim Parker Songwriter's Series and will have his next session on August 9. Michael is from Florence, and has produced songs for Grammy-winning artists such as Blake Shelton, Trace Adkins, Josh Turner, Randy Travis, Ricky Skaggs, Sawyer Brown, and Lee Ann Womack. Rock is from Guntersville, and has written for the Oak Ridge Boys, Hank Williams Jr., Randy Travis and Brenda Lee. Matt Prater is nearly a local household name, and the rest of the songwriters had much to say about his music, and his involvement in local musical endeavors such as Scout House. And, one of the things that the mayor enjoyed the most was that each of the performers had to courage to mention God and were grateful. "There were so many people who worked behind the scenes to make this happen, so many volunteers," said Mayor Ronnie, and is looking forward to the next one.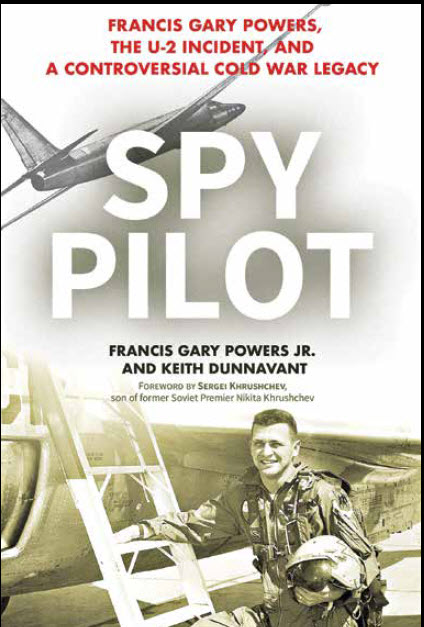 We then moved on to the book that has captured us both: Spy Pilot, which is the story of Francis Gary Powers, the U-2 spy plane pilot that was shot down over Russia in 1960. He spent nearly two years in a Soviet prison and died later in a freak helicopter accident. His son, Gary Jr., spent years trying to find out "the rest of the story" and to clear his name. The resulting friendships, help, truth, resolution, and life lessons that are the result of his journey are both tender and hard hitting. In his research, he became friends with Nikita Khrushchev's son, Sergei. Both sons adored their dads, and Sergei was able to fill in some of the blanks regarding what happened with Gary Sr. — things he had learned from his father. Sergei also wrote the forward to the book, and they became friends. That is something that could not have happened "back in the day."
However, for both of us, the power of the story doesn't come from the Powers men. It comes from the fact that Athenian Keith Dunnavant "just knew" on the fateful day that he learned about Gary Jr.'s quest to clear Gary Sr.'s name, that he was born to do this story, and would see it through, no matter what. "If it hadn't been for Keith, the mysteries never would have been solved and then put into a great story. It was his passion and the quality of his research that changed everything," said the mayor. We talked for a minute about what would have happened if Keith had not said yes. Then we prayed, and Ronnie started rollin', first through the day, then to the plane, and I hope he and the team are truly enjoying Scotland!
By: Ali ElizabethTurner