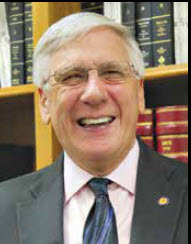 By: Ali Elizabeth Turner
Mayor Ronnie and I had both been at the same event over the weekend, the For the Love of the City "city-wide family reunion," sponsored by the Oasis Center. It had been a perfect joy, attended by people of every type and stripe, City Council members, and members of the Athens Police Department. There was live music, games, free hot dogs, food trucks, amazing homemade crackers, and awards given to Athenians who are making a difference. Tina Cook, of the Family Resource Center; Laverne Gilbert, who has started a movement to pick up trash and has personally picked up more than 100 bags of trash; and City Councilman Frank Travis all received the first annual Spotlight Award, and all three were thankful to people as well as God for the opportunity to serve. "A grand time was had by all," as they say, and the mayor said, "It was so well done. I hope they do it again." He also attended the "Shower Up" event sponsored by First United Methodist Church. Mobile shower units had been set up to provide homeless folks a chance to take one. "Shower Up" is also going to have an event in early November. "People had been bathing in the creek," he said, and while the subject of homelessness is one of the toughest, most complicated ones being faced by cities and their mayors everywhere, he was glad that 15 people had been helped.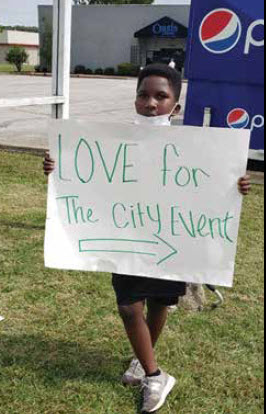 The mayor smiled ruefully as he mentioned that his granddaughter had just done a college poli-sci paper on the movie Wag the Dog. The film is about creating a fake war in order to create a national diversion from other, more important things. It is brilliant and sad, and has some funny parts. What was hard was thinking about the fact that she is now in college and old enough to be doing papers. "Where does the time go?" That was the question on both our minds.
We moved on to the topic of October being Breast Cancer month. There are numbers of events, including the Pink Lady Walk and the BBQ for Breast Cancer Awareness event to be held on October 17 at Lincoln-Bridgeforth Park.
The mayor had taken the Youth Commission students to the Birdie Thornton Center prior to COVID, and the kids had been really affected by the people there. Many of the kids had had no idea that a center like this was in Athens, and the perspectives and gratitude gained by their experience stretched them.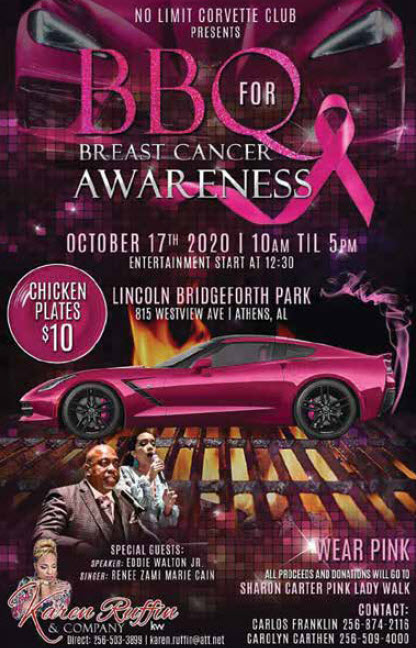 The Birdie Thornton discussion brought things full circle — the need to communicate well, learn about each other, reach out, and make a difference. "Hearts and minds are open, and we need to love each other; it's as simple as that," said the mayor. He Byadded, "There has never been a greater need for all of us to communicate clearly." I couldn't agree more, and so we prayed to that end. And then it was time once again for Ronnie to roll.
By: Ali Elizabeth Turner