By: Ali Elizabeth Turner
Mayor Ronnie came into his office and asked if I was familiar with the movie, A League Of Their Own. I quickly responded with singing him the first few lines of the theme song:
Batter up! Hear that call!
The time has come for one and all
To play ball.
"Oh, I guess you really do know it," said the mayor as I proceeded to tell him it is one of my all-time faves when it comes to illustrating team building, second chances, leadership, having a goal, being a part of something greater than yourself, and I could have gone on and on. We laughed as we talked about scenes and characters that illustrate our points still to this day.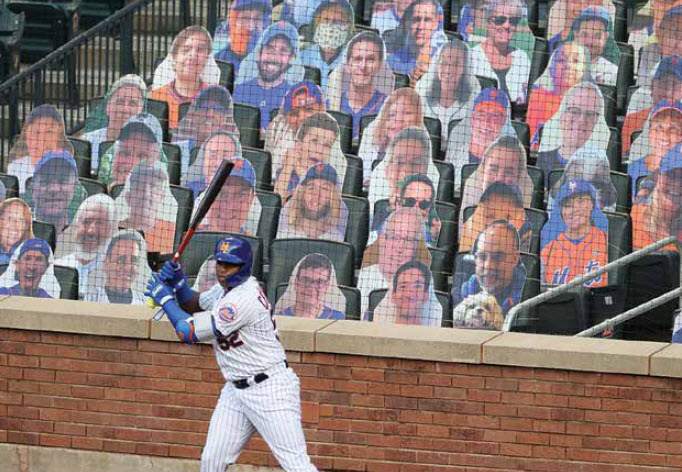 "The reason why I am asking," said the mayor, "is that I watched the MLB game yesterday, and they have put cut-outs of people up in the stands. I replied, "Whoever thought of that was a genius. Baseball players don't just play for themselves, they play for the fans, and they need the presence and energy of the fans in order to play their best. Baseball is about way more than baseball, if that makes any sense. It is more than just the "Great American Pastime.'" He agreed and continued, "It was World War II, the guys were all overseas fighting the war, and people back home really needed baseball to continue. It was almost like it was part of the war effort."
Mayor Ronnie also talked about the fact that legendary song writer and musician John Prine had finally succumbed to cancer. "He had much of his jaw removed," said the mayor, "and the guy would continue to perform until he just about collapsed." He then played me one of Prine's signature songs, a ballad called "Hello, In There." It is about loneliness, especially amongst the elderly, and even more so in these strange times.
We then moved to the central point of this edition of Ronnie, and that is building community, self-care, and being responsible for one's own mental health during the time of COVID. "People weren't made to be in isolation; that's how people get punished and broken—solitary confinement," I said. We discussed the fact that it is absolutely necessary for people to find ways to stay connected and be with each other in a way that jeopardizes no one, and even more so the longer this wears on. "Find your cutout fans in the stands," he said with a chuckle. "And play for them," I added. "Athens needs to be A League Of Their Own for Athens," said Mayor Ronnie.
We finished our time with Mayor Ronnie telling me about the iron casket from the early 19th century that had been found by a developer. "We thought there were only about 4 graves there," said the mayor. Turns out, there are close to 16, many of whom were infants. The people who deal with these things have been treating the situation with the utmost of care, and the casket and remains are going to be moved and re-interred. It was getting close to that time, so we prayed, and then it was time for Ronnie to roll.
By: Ali Elizabeth Turner