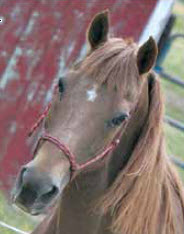 By: Deb Kitchenmaster
In working with horses, there are times when taking a horse stance or a warrior stance is required. Let me explain. Let's say the horse is not used to yielding to pressure in the poll area, the place behind the horse's ears where the top of the halter or bridle rests. The horse's head goes up, nose in the air to pull away or resist. Now you are dealing with horse power, strength of the horse. In order to stay connected with the horse, to train to give in to pressure rather than react to pressure, a warrior stance can help you accomplish effective communication between the two of you.
When you position your legs further out than the walking position stance, you are spreading your weight out evenly over both legs. You are bringing stability to your spine, core, hips, and shoulders. When a horse is unconscious of jerking your arm out of its shoulder socket, this warrior stance becomes an anchor in the storm. When your feet have less movement in this moment than the horse, the horse is signaled to calm, slow down, or even stop. Now whether or not the horse adheres to the signal is determined in that moment. It's important to move through stances, not to stances. This is the 'PERFECT' classroom of being in the moment, and is one of the many gifts or graces with which horses bless us!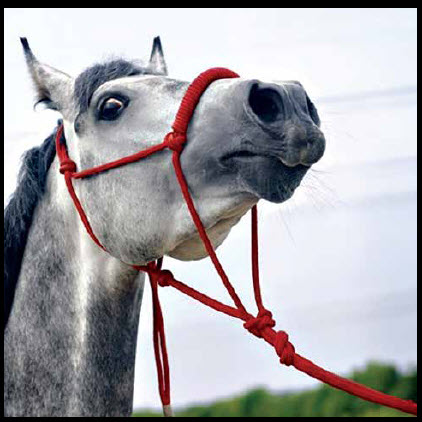 When I went through my training as an Animal B.E.S.T. (Bio Energetic Synchronization Technique) practitioner, I was taught another form of warrior stance that I do before showing up for a scheduled appointment. This stance has to do with positioning my arms, legs, stretch, and breath. This is what is referred to as 'clearing.' I am clearing expectations, agendas, and intentions that I might have so I can simply be 'present' with the animal, connect, and move through blockages. When health is being challenged (structural, cellular, synchronization of bodily systems) there is a blockage of energy flow.
Early one morning (within the past 3 weeks), I woke up to the word STAND. An acronym came to my inside TV screen — Stay Together And NO Doubting. The following morning, I woke to the same word STAND but the acronym had changed to Stay Together And Notice Deliverer. Honestly, this is the basis of January's article.
Therefore, put on the complete armor of God, so that you will be able to [successfully] resist and stand your ground in the evil day [of danger], and having done everything [that the crisis demands], stand firm [in your place, fully prepared, immovable, victorious]. Ephesians 6:13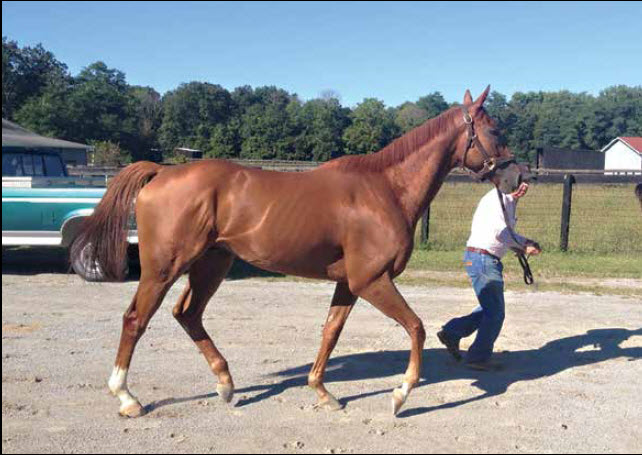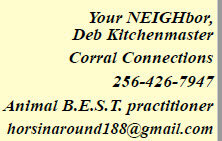 What if in your ordinary days conflicting voices are bringing mental and emotional instability — warrior stance. What if the media continues to hurl double standards through the microphone that brings conflicting confusion to your soul? WARRIOR STANCE! What if your church leader (pastor) is more about being 'right' rather than being 'righteous' and you feel sad, heavy, weepy inside? After all, being right is about me, myself and I; being righteous is about Jesus! His obedience, His sacrifice, He becoming my sin on the cross that I might become His righteousness (right STANDING with God) on this earth for such a time as this. Jeremiah 3:15 says, "Then I will give you shepherds after my own heart, who will lead you with knowledge and understanding." Your warrior stance can shield you from being jerked around by leaders who are more parasitical (being right and bent to performing rather than enjoying a relationship with God) and connect you with shepherds after God's own heart (being righteous…right standing with God), where you will experience less lack, less fear, and less instability.
I want to thank Mo Brooks and Tommy Tuberville for their WARRIOR STANCE representing "MY" voice. THANK YOU. THANK YOU. THANK YOU. I am grateful for you and your stance for TRUTH, RIGHTEOUSNESS, and LIFE.
By: Deb Kitchenmaster