By: Ali Elizabeth Turner
When Tracie Spain was having her kiddos, she developed what is commonly known as "the mask of pregnancy," or in medical terms, melasma. It is caused by the huge change in gestational hormones resulting in the creation of extra melanin, which is what makes skin brown. Most of the time, the condition fades on its own, but in Tracie's case, it got worse. Make-up couldn't hide it, and over time, Tracie began to not want to leave the house. "It looked like I had a goatee. Add to that the fact that I am Italian, was a sun-worshipper as a teenager, and I had struggled for a long time with acne; well, you get the picture," Tracie told me. In a word, Tracie and her skin were not on friendly terms, but she didn't let it imprison her. By grace, she kept pushing through and made herself get out of the house, but it was no fun.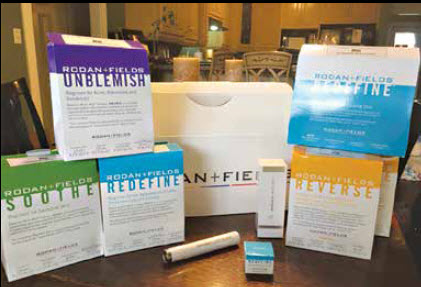 Then, about two years ago, Tracie heard about Rodan & Fields from a friend, and while she was skeptical at first, over the next few months she began to notice some pretty remarkable changes. In the presentation, Tracie spoofed, "Actually, I am 84 years old, and I am aging backwards. This stuff really works!" On a more serious note, here is some history about Rodan & Fields.
You may remember a prescription-based acne medication that became well-known in the mid- '90s called Proactiv. It was developed by two Stanford-trained dermatologists by the names of Katie Rodan and Kathy Fields, both of whom are still practicing. Proactiv was strong stuff, helped to make the term "Retin-A" a household word, and was wildly successful. Once it was available without prescription, they brought it to the cosmetic departments of retail stores, and that's where they hit a snag. They found that the salespeople behind the counter were poorly trained, and had no "skin in the game" (pardon the pun) because they were representing several different lines. Sales did not reflect the quality of the product, and they sold the company for two billion dollars in order to develop additional products that would work well in a network marketing/ direct sales context. Rodan & Fields was launched in 2007, and here is what the docs say about why they do what they do: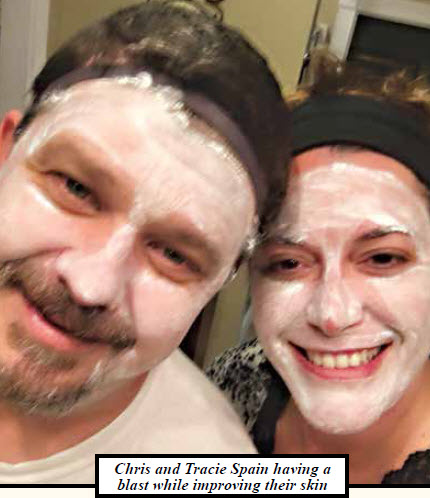 "We want to give everyone access to dermatology-inspired skincare so they can experience the personal confidence that comes with a healthy, clear, even-toned complexion. That's why we created Rodan +Fields. We believe in approaching the whole face to help address skincare concerns. That's why we [also] developed Multi-Med® Therapy—to ensure you have the right ingredients, in the right formula applied in the right order. [Katie and Kathy] have dedicated their careers to making visible, life-changing results possible without a trip to the doctor's office."
The Multi-Med© approach is an interesting one. Tracie explained to us that each one of the four skin-care systems is formulated so there is a one-molecule difference that keeps them from requiring a prescription. Customers get the strongest "essentially-prescription strength" skin care regime that either helps with soothing, acne, restoring, anti-aging, or a combination, and they also get a representative who is genuinely interested in improving their quality of life. Here is a description of each regimen, and each has its own three- or four-step patented Multi-Med Therapy system: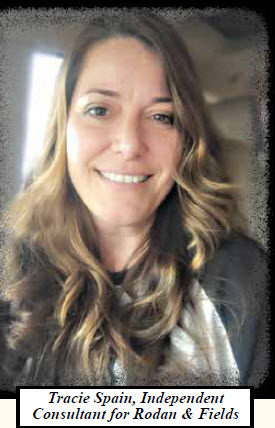 Soothe reduces visible redness and calms sensitive skin. It is good for rosacea, eczema, and topical allergies
Unblemish reduces existing acne, prevents new blemishes, and promotes clear skin.
Reverse addresses skin discoloration, to either BRIGHTEN dull skin or LIGHTEN dark spots. It's Tracie's "baby," to the point that for Tracie, it would be the product she would pick if she were stranded on a desert island.
Redefine helps you create noticeably smoother, younger looking skin. It targets wrinkles, fine lines, scars, and tightens skin. Tracie says that it helps with crow's feet, and her crow's feet have completely vanished after using it.
The products work for all people groups, whose skin needs can vary greatly. For example, Asian women are the most prone to struggling with acne, so Unblemish is a best seller. And, good skin care is not just for women. Tracie has a customer who is a roofer, and his hands were just one giant callous; so much so that he no longer had to use gloves when he was working. This might have been great for avoiding work-related injuries, but was literally rough on his wife. As a result of using Rodan & Fields, he is back to using gloves, and no one is complaining!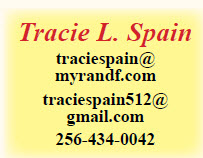 It's important to note that R & F is about more than serious dermatology; its products can have fun "side effects" as well. Lash Boost is one of their top selling serums, and gives the appearance of fuller lashes and brows. Well, in Tracie's case, her lashes grew so long that she had to cut back on using the product because her lashes were hitting her glasses. There is no guarantee that your experience will be the same, but most folks would think this would be a nice problem to have!
For Tracie, being a consultant for Rodan & Fields has been an ongoing source of "helper's high." She told me with a smile, "If I can help someone feel the transformation, it's a wonderful feeling for me, too." She is committed to her customers as well as her crew, and either way, you will gain a friend in the process. Call Tracie today to start your own Rodan & Fields experience or to join her team!
By: Ali Elizabeth Turner