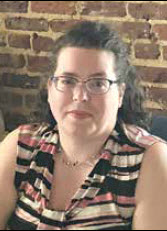 By: Cayce Lee
You're probably ready to get out and enjoy the spring weather and blooms, and Athens-Limestone Alabama has so many events to get you out and about that we hope you'll pen us in on your calendar. The events below are just a few highlights of things going on, there are additional events on our calendar with more added each day. So, be sure to head over and check it out at visitathensal.com/events or our sharable/savable calendar at visitathensal.com/event-calendar.
Limestone County April Saturday Walking Tours…
It's time to get outside – enjoy the blooms, warm sun, friendly faces, and the free Saturday Walks sponsored by the State of Alabama in Athens, Elkmont, and Mooresville again this year. With check-in at 9:45 a.m. at the Athens-Limestone Visitors Center, Elkmont Depot, and Mooresville Post Office, attendees can enjoy a gentle stroll through the communities learning about the architecture, history, people, and other stories.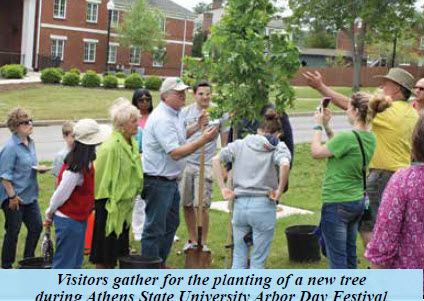 Athens-Limestone Tourism is continuing to offer multiple tours featuring the Beaty Historic District, Downtown Athens Historic District, Athens City Cemetery, and Athens State University. Additionally, attendees can receive information at the Athens-Limestone Visitors Center about touring local attraction partners during the Saturday Walks — the Donnell House, Governor George S. Houston Library and Museum, and Alabama Veterans Museum.
For more information about Limestone County's April Saturday Walk and attraction partner tours, come by the Athens-Limestone Visitors Center at 100 North Beaty Street in Athens, Monday-Friday 8:00 a.m.-5:00 p.m. or call 256-232-5411
Revving it up…
It's time to shine and show your rides…or just wander among the amazing car collection that rolls in for this event. April 6 brings the Eli's Block Party South-Athens to its new location at Bethel Church of Christ as well as marks the first of the Cruise-Ins on the Square in downtown Athens. The following day sees the rides roll in to Gauge Customs for their second annual Cruise-In. The Square in Athens will be taken over with cars, trucks, and bikes on April 27.
Get outdoors – play and move…
Fairies in the Park are calling all girls for a magical day of fairytale fun and learning about the Girl Scouts of American on April 6 and Chick Fight Catfish Tournament will be hitting the waters of Wheeler Lake angling for the largest fish. April 13 is packed with events, including the Heel and Crank Duathlon coming to Mooresville, Athens State University bringing the Arbor Day Festival, the Autism Society of Alabama hosting the Athens Funky Run/Walk, and Athens Police Department Motorcycle Ride with a scenic ride through north Limestone County. Associated Builders and Contractors will have a clay shoot tournament with Limestone Hunting Preserve and Sporting Clays in Ardmore on April 26. Seniors can enjoy a day at Camp Helen on April 26, as well. Make plans for family fun and conservation at Keep Athens-Limestone Beautiful Earth Day and Outdoor EXPO on April 27 or hit the water with City of Athens Relay for Life Bass Tournament for the big one.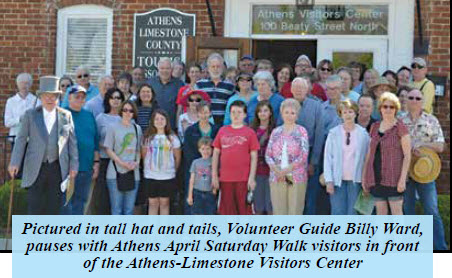 Easter happenings…
Several churches will be hosting Easter events, including Easter Eggstravaganza with Round Island Baptist Church, Friendship Flashlight Egg Hunt with activities for the whole family, Lamb of God Lutheran Church will have Easter for Kids 2019 on April 13; and Friendship North Campus Egg Hunt will be April 14. The Arise Tour 2019 with Newsong and Chris August will be at Clements Baptist Church on April 19.
Get creative or unleash your inner decorator…
-Limestone County Public Library will be hosting a Spring Craft Show with over 20 vendors on April 6. Enjoy getting dirty at the library lecture on Preserving Harvest on April 9 at the Athens-Limestone County Public Library. Meet with the Athens Garden Club at Tanner United Methodist on April 10. Try a little cookie decorating with the Center for Lifelong Learning on April 13. Mark your calendar for the Limestone County Master Gardeners' Spring Plant Sale at the Athens Middle School green houses on April 20. May adds a little sparkle to your windows with a Stained Glass Class at High Cotton Arts on April 20.

Community events worth adding to your calendar…
City of Athens Relay for Life Celebrity Waiters Night takes over Applebee's on April 9. Enjoy a meal and special guest Lane Tutt of Tutt & Tutt during Cooking for Books with Athens-Limestone County Public Library on April 10. Looking for work? Calhoun Community College is hosting a job on April 11. The Tennessee Valley Old Time Fiddlers Convention present Andy Leftwich and Friends on April 11, with tickets still available for the show. For theatre fans to enjoy, James Clemens Theatre presents The Lion, The Witch and The Wardrobe from April 11-13. FAME Academy at Brookhill Elementary will be offering The Big Bad Musical Howling Courtroom Comedy on April 18. April 19 will be a day to enjoy a fish fry with the NAACP at Lincoln Bridgeforth Park. Elkmont will have the red carpet out for the annual beauty walk on April 19 and 20. A Confederate Memorial Day ceremony will be held April 20 at the monument in Athens City Cemetery. Cornhole for a Cure will be April 20. Athens Post Office Re-dedication in honor of Judge James E. Horton will be April 24. April 27 sees the Unsung Hero Scholarship & Community Event taking place, the Ardmore Crape Myrtle Festival offering activities and entertainment for the community, and the Athens-Limestone Hospital Gala glitzing things up at the Limestone County Event Center. For details and specifics about all of the events in this article, visit our website at VisitAthensAL.com/events.
By: Cayce Lee
Social Media Specialist, Athens-Limestone County Tourism Association