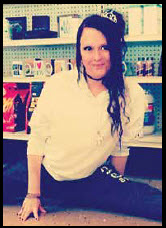 By: Lana E Woody
Choosing to improve your health is a journey that may lead you to surprising new horizons. Getting started is half done. Once you start on your own personal path you will not want to quit. If you do you will eventually get back on track because you desire that good feeling that good health brings. I'm talking about true health from taking supplements, exercising, diet, spiritual health, or other natural healing modalities.
There is always something you can do for your health. We can find time to treat ourselves and our bodies right. We need and deserve excellent personal care, as in setting aside time to heal ourselves and staying physically active. There is nothing selfish about taking care of yourself. It is something you can choose and determine how deep you want to delve into alternative health and exercise plans. We owe it to ourselves to look and feel our best.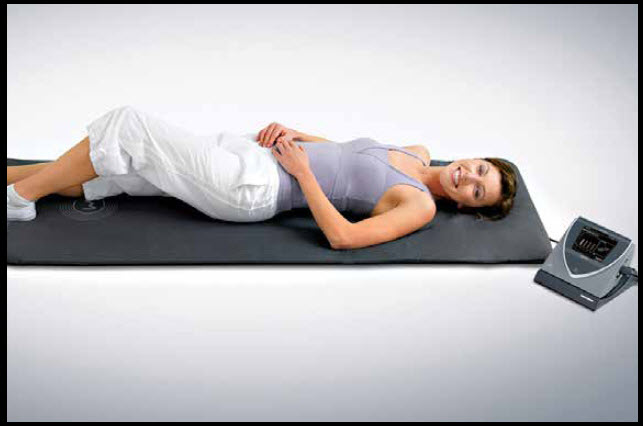 This is the reason I walked into Herbs and More in the first place. Having always been drawn to natural health, Herbs & More was a natural fit; so now I work there and get to help people too! Loving what you do and having passion to help people on their own personal journey is so important. Every day I learn something new, and I've learned some of the most interesting information about health from Roy, Gwen, Abbie, Seth, and the whole family. They have sort of become my second family as well.
They also have some totally awesome equipment that I get to utilize and help other people use. Like the whole-body vibration machine that helps me get a 45-minute workout in 10 minutes. It engages 95% of your muscle fibers without the hassle or sweat. It also jumpstarts your lymphatic system and helps with circulation and nerve problems. It is low impact yet still gets your blood moving. While standing on it, I work out or use weights to increase calorie burn.
We have a unique sauna that uses infrared technology to penetrate deeper into the skin while providing help sweating out toxins. It uses full-spectrum technology to penetrate deep into the third layer of the skin and helps rejuvenate and heal the body. Our sauna can help you relax, lose weight, get relief from sore muscles, improve circulation, detoxify, alleviate chronic fatigue syndrome, joint pain, arthritis, and it can even help you sleep better after you detox.
One of our favorite pieces of equipment is our BEMER that uses state-of-the-art NASA technology through magnetic resonance to help with injury, stress, and anxiety while oxygenating the blood and reducing inflammation. It helps with oxygenation at a cellular level by increasing microcirculation, which brings balance back to the cells. In the BEMER room, we have another form of red-light therapy where you can enjoy the bio-resonance mat and the infrared light at the same time. This light helps reduce sun damage, diminishes fine lines, shrinks pores, brightens skin tone, and reduces age spots. I have personally seen this red light improve people's skin in minutes. Next, we have the bio mat that helps improve circulation, cardiovascular function, improve immune function, and reduces stress and inflammation.
The BEMER room is also where Jason Mitchell offers massage therapy once a week (Wednesdays only). He uses a technique, which is a combo of chiropractic and massage where he massages and aligns you to help get you back into total body alignment. This helps relax and release unnecessary inflammation. Massage has many health benefits, such as relaxing sore muscles and reducing stress. He works on my shoulders and neck, and I can tell a difference. Call ahead and schedule an appointment with him through his secretary Sheila (256)206-6909 because he is available by appointment only.
Finally, we have the foot detox which is one of my favorites. Relax your feet for 25 minutes and get all those icky toxins out of your body. Reflexology and foot detox can reveal issues in your body and help you alleviate them. Reflexology is a subject I'm very interested in; and when I can, I try to massage people's feet with MSM+C lotion and look for knots that correspond to certain areas of the body. It is very interesting how they correlate.
Take your health and energy back! For a limited time, with this article, you can use the BEMER, Vibe, and Sauna as much as you wish for a whole month, for only $75.00 (normally $150). Come by Herbs and More on 622 S. Jefferson Street, Athens or visit us online at www.nhcherbs.com.
Your Friend in Health,
Lana E. Woody