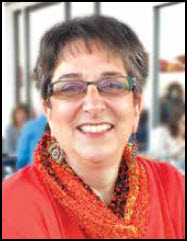 By: Lynne Hart
It's a brand new year and things are already hopping at KALB!
In our last article, I shared our vision for 2020. One of our goals is to encourage volunteerism and participation in our events. If you have ever wished there was less litter in Limestone County, consider this your invitation to help make that happen. We have upcoming opportunities for individuals, families, and groups of any size that wish to make a difference.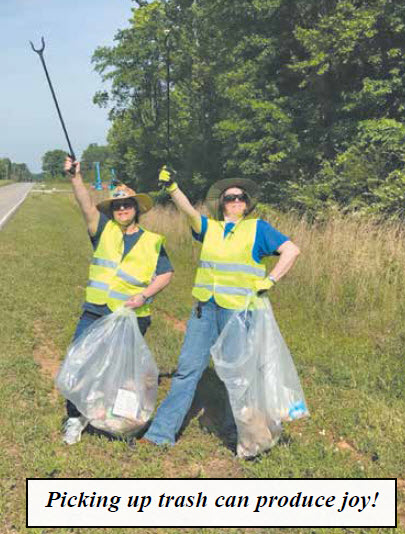 MLK Day Swan Creek Wildlife Management Area Cleanup
On January 20, volunteers will meet at 1:00 p.m. at the intersection of Harris Station Rd. and Dairy Rd. in Tanner. This intersection is located at the south end of Lucas Ferry Rd. Volunteers will check in and receive supplies, then work in teams to clean up various locations throughout the wildlife management area.
All groups will be asked to return to the starting point by 3:45 p.m. for a group photo with as many of the bags of trash picked up as possible.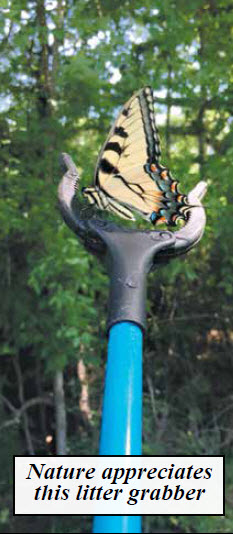 As a side note, the Vietnam Veterans of America Gary Elmore Post at 17915 W. Elm Street in Athens will be hosting their spaghetti supper that same day. The cleanup will be at the southernmost end of Lucas Ferry Rd., and the spaghetti dinner will be at the northernmost end of that road. Cost is $8.This might be just the excuse not to cook after the hard work, and an opportunity to support our veterans.
Countywide Trash Attack and River Cleanup
On Saturday, March 14, KALB will host our annual Trash Attack. We invite the community to come out and clean roadsides, public lands, and waterways throughout Limestone County. Volunteers can choose their cleanup location or KALB will offer suggested areas in need. All participants will have their names entered into a drawing for prizes.
We will also be supporting cleanups along the Elk River and areas in the south of the county along the Tennessee River.
There will be multiple areas around the county where volunteers can check in and obtain supplies, or supplies can be signed out the week before the cleanup from the KALB office in Athens. KALB and TVA will provide trash bags, litter grabbers, gloves, and safety vests. We also hope to have coffee and donuts for volunteers as they check in.
#OneBagChallenge
Thanks to Collin Daly, Limestone County Commission Chairman, KALB's #OneBagChallenge was a huge success last year, and we will do it again this year! Volunteers can participate by providing before and after photos of an area they have cleaned and a photo of at least one bag of trash removed from the area. This should be posted to the Keep Athens-Limestone Beautiful Facebook page using the hashtag #OneBagChallenge.
The #OneBagChallenge will continue from March 14 through April 24, and participants will have their names entered into a drawing for prizes!
Participation Earns Prize Entries
Anyone who participates in the Countywide Trash Attack or the #OneBagChallenge will have their name entered into a drawing for prizes which will take place at our 12th Annual Earth Day & Outdoor EXPO on April 25.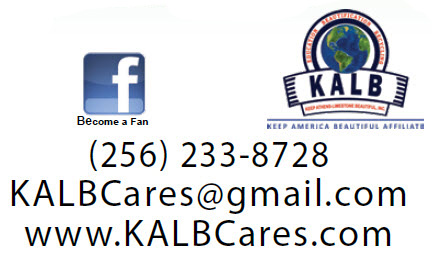 Let Us Know You're Coming
It is helpful if we know how many volunteers are coming to our cleanup events so we can be properly prepared. If you'd like to participate in the MLK Wildlife Management Area cleanup or the Trash Attack event, please let us know. Call 256-233-8000, email KALBCares@gmail.com, or find the event on Facebook and leave a comment.
Registering is not required. If you decide to come at the last minute, don't hesitate!
Together, let's make Limestone County better.
By: Lynne Hart
Executive Coordinator – Keep Athens-Limestone Beautiful