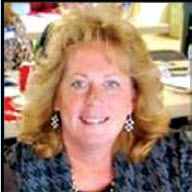 By: Sandra Thompson
If you have been down Pryor Street in the last couple of weeks, you have probably noticed a lot of exciting changes going on. An awesome change is coming in the form of a veterans' memorial mural being painted on the building owned by the Beasley family.
The idea of a mural to honor our veterans is one that the museum board has been talking about for as long as I can remember. When I started as director eleven years ago, that was one of the projects that was discussed; however, for one reason or another it just never came to fruition. Well, thankfully there are others out there who also felt we needed to have a mural, and one of those was Jamie Adams, artist and Assistant Professor of Art: Studio Art at Athens State University Center for the Arts. Jamie wanted to paint a patriotic mural to honor the military members of his family, one of which being Tyler Craig, a founding member of the museum. It just seemed like a perfect fit when he approached us about doing the project.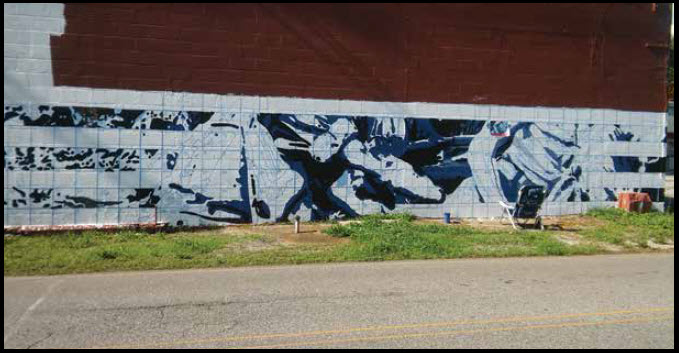 After discussing several designs, we decided on a design that would show three soldiers who could be from any era or war. The background will be a mosaic flag made up of veterans' photos, each of which will be hand painted by Jamie. Since COVID-19 hit, fundraising has been challenging; so we decided this would be a great way to raise a little money for the museum and give the community something awesome in return. For a donation of $100.00 to the museum, you can commemorate your beloved veteran, in honor or memory. They do not have to be from Limestone County; we are always about honoring all of our veterans no matter where they are from.
If you are interested in submitting your veteran(s) for the mural project, there are several ways to do so. The payment and photo may be mailed to: The Alabama Veterans Museum & Archives/ 100 W. Pryor St/ Athens, AL 35611. You may also drop the payment and photo off at the museum, or you can mail the payment and email a copy of the photo to sndy6732@gmail.com or info@alabamaveteransmuseum.com.

Once completed, we hope to submit the mural to the Alabama Mural Project, which is in the process of building a statewide mural trail. According to the University of Alabama Center for Economic Development, "Murals build a sense of community that drives travelers and locals alike to visit locations off the well-known tourist routes. Public art can drive significant economic impact by attracting tourists who spend their dollars locally, as well as potential new residents and business investors looking for a dynamic new place to live and work. Public art is a great way to bring people together by overcoming socioeconomic divisions, differences in physical abilities and language barriers." So in addition to honoring our veterans, we hope this will bring tourists to Limestone County and to the museum. We want this to be the last thing our visitors see; and hopefully it will leave such an impression they will want to return.
Please contact the museum at 256-771-7578, with any questions or for further information.
By: Sandra Thompson
Director, Alabama Veterans' Museum