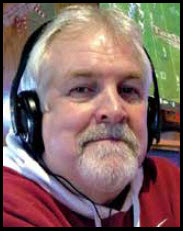 By: Tim Lambert
The AHSAA had cancelled summer competitions in mid-May in wake of the coronavirus situation, although certain workouts and conditioning were still allowed and schools were able to hold camps with their students and feeder school students. The Safer-at-Home order currently in effect was revised, however, allowing member schools to re-open a week earlier than expected (June 1), in accordance with Alabama State Department of Education Superintendent Dr. Eric Mackey's directive. The doors haven't been completely opened though; so athletes are having to work out under social distancing protocols. The current order is set to expire July 3, barring any further revisions or extensions.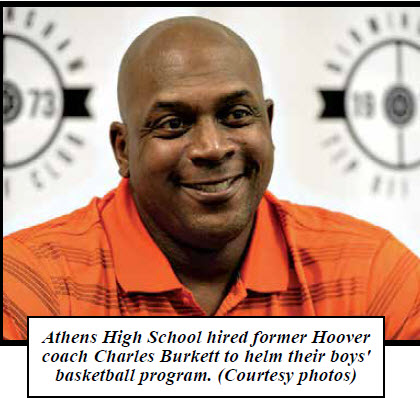 Tanner's Nehemias Vicente was named to North Boys' All-Star Soccer Team. Other local soccer players also showed up on all-state teams: James Clemens' Emma Houssain (girls' 7A second team); Athens High's Kevin Jurado (boys' 6A first team); East Limestone's Emily Edelman and Elkmont's Jazmin Ristau (girls' 4A-5A second team); Tanner's Manuel Felipe and Gonzalo Rubio, and Clements' Leslie Gonzalez (1A-3A first teams); Tanner's Richard Rosas, Frankie Vicente, Emanuel Gonzalez, Bryona Castrejon, Samantha Moreno, and Nayeli Ramirez (1A-3A second teams). Ardmore's Raegen Clem was chosen as part of the North All-Star softball team. Elkmont's Mary Jane Clem was tapped as a coach. James Clemens' Brooks McKeller was named to the North Boys' All-Star golf team.
Local athletes have signed scholarships, made commitments, and received offers over the past few weeks. James Clemens' Brooks McKeller inked a golf scholarship with Ohio University, Athens High linebacker Jakerrias Scott committed to play at Dodge City Community College in Kansas, while teammate A.J. Horton got an offer from Arkansas-Pine Bluff. James Clemens' Jaylin Grigsby received a football offer from the University of Virginia at Wise. West Limestone's River Helms also got offers from the University of Pittsburgh, Oklahoma State, Florida State, and Georgia; teammates Hagen Rouse and Travis Newman received offers from Huntingdon and Birmingham Southern.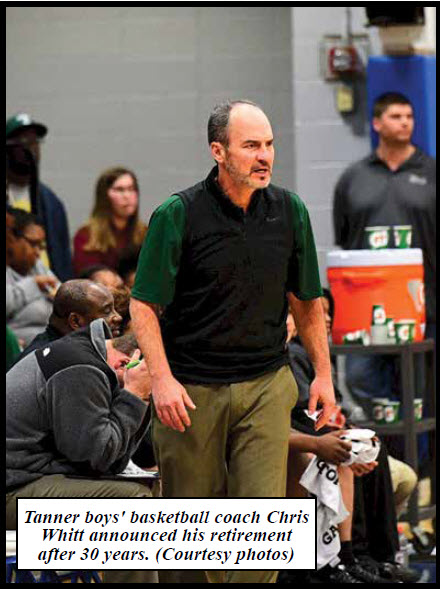 One local school lost a coach while another gained one: Tanner boys' basketball coach Chris Whitt announced his retirement after 30 years at the school, 26 of which he was the head coach. He compiled a record of 586 wins that included 12 Limestone County championships, 21 straight trips to the regional tournament, 13 state tournament appearances, and two state titles. Athens High School announced Charles Burkett as their new basketball coach. Burkett has been at Hoover High School since 2006. His resume includes 12 area titles, 11 area tournament championships, six regional crowns, six Final Four appearances, one state runner-up, and one state championship.
Announcements:
Athens Boys and Girls Football Association will be having signups from 9 a.m. till noon every Saturday starting June 20 and going through July 25 at the Limestone Water Authority on Highway 72. For more information, call Chris Townsend at 497-2648.
Calhoun will be hosting a variety of summer sports camps. For a list of camps, go online to calhoun.edu/overview/summer-camps/.
Fall youth sports registrations at the Athens Recreation Center: baseball and softball–through July 8; soccer and flag football–June 20-July 20; archery–September 1-30.
Various fitness classes are being offered Monday through Saturday at the Athens Rec Center, including Super Circuit, Yoga, Balanced Bootcamp and more. Call 233-8740 for more information or visit the Parks and Recreation page on the Athens City website at athensalabama.us
By: Tim Lambert
Tune in for the PlayAction Sports Update, three times each weekday on 1080 AM WKAC. Visit us online at www.pasnetwork.net! email: playactionsports@hotmail.com