By: Ali Elizabeth Turner
I have always known Sandee Kranz, the owner of The SK Salon on Hwy 72 near Lowe's, to be a woman of great love and fierce faith, as well as fabulous skills with hair and beauty. And, she has surrounded herself with a crew that reflects those same qualities. The salon, whose address is 1117 Hwy 72 E in Athens, is known as a Paul Mitchell Focus Salon. It is one of my favorite places to deliver, and I am always warmly greeted when I drop off copies of Athens Now. The Paul Mitchell system of salons has, as one of their core values, a requirement for each independently owned shop to do a "whole lot of givin' back," and that is one of several things that sets The SK Salon apart.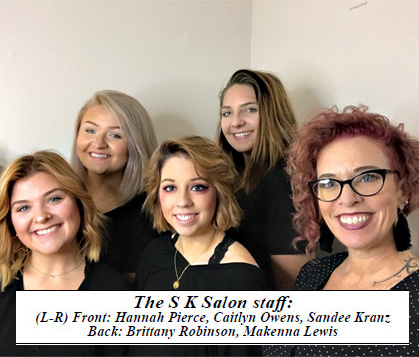 By way of background, Sandee moved here from Tennessee with her family and graduated from Athens High in 1991. She married, had three kids, moved to Huntsville, worked, and got laid off, as well as divorced. She then decided to go to the Paul Mitchell training center, graduated, and worked at Bangs. Later she worked at the Stile Salon in Huntsville and fell in love with how involved they were with the community. Sandee knew that no matter where she worked, that same generous heart was going to have to be a part of any salon's culture where she had a chair and clients.
Sandee's mom was actually the one who found the shop that was destined to become The SK Salon, and it had been the former location of Millar Chiropractic. The first time Sandee walked in, it just felt like it was the place to be, and she knew she was "home." Since that time, and true to Sandee's heart to bless the community, The SK Salon has raised money for the Noah Crowe Foundation, supported mission team trips, has been involved in Serve Day, Re-centered.org, which is a restoration ministry for women, and Matt and Jana Pettus' goal of raising money for adoptions.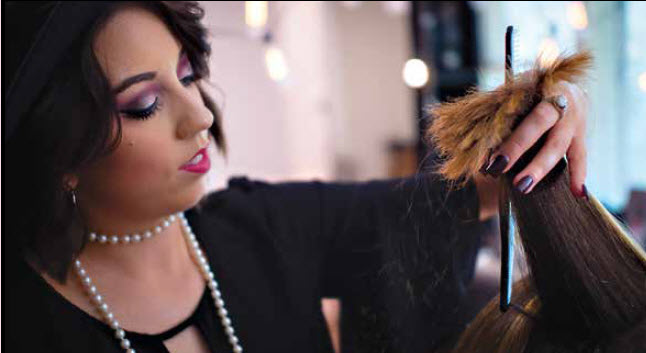 The SK Salon has a number of events planned for clients this summer, as well as the rest of the year. The first one is called, Curls Night Out, and it will be held on July 29th from 6-8 pm. The purpose of the class is to teach women of all colors all about "the coolness of curls," and how to enjoy the hair God gave you as a gift. Paul Mitchell has developed a line of products called, Tea Tree Lavender Mint. Sandee, who has very curly hair, told me a story about a day that she pinned her hair up, went to do hair at a wedding, came back to the shop, and in front of a client with curly hair, Sandee "let her hair down," sprayed it with the tea tree Wave Refresher, scrunched it a bit with her fingers, and the caliber of curls was so visibly impressive that the client bought a bottle right on the spot. Because The SK Salon is all about education as well as giving back, having a chance to teach women the ins and outs of how to crush it when it comes to curls is the purpose of Curls Night Out. The cost for the class is $20, and 100% of the proceeds go to charity. There will be a drawing at the end of the night of the entire line of the Tea Tree Lavender Mint products.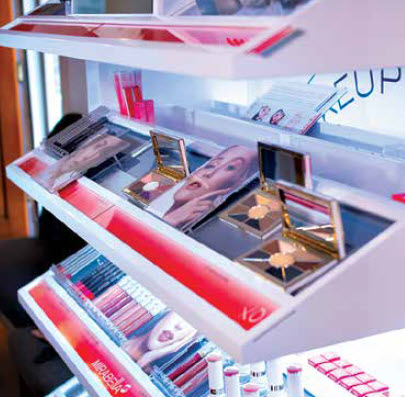 This summer The SK Salon has instituted a rewards program for clients who bring in other clients. If you make a referral and a new client comes into the shop for a color treatment, you receive $50 off of your color service, and they get $25 off their first color service. "This has been a good thing, both for the salon and our clients," Sandee told me. The referral program is on until August 17th, and more information is on S K's Facebook page.
Another of Sandee's great passions is to build a "true sisterhood of stylists." She wants to reach out to other stylists, build relationships, offer education, and build community.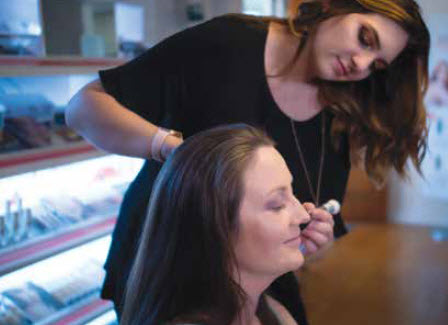 Other events planned for the rest of 2019 are the launch of their all-natural make-up line called Mirabella. That will be in September. October will be when Lindsay Lane Academy will have a beauty night that will be a fundraiser. In November there will be a client appreciation extravaganza, prizes, drawings and giveaways at all the events. Sandee and the SK crew hope that you will be a part of it! Come and see what they are all about, and know that you will be walking out the door looking lovely and feeling loved.
By: Ali Elizabeth Turner