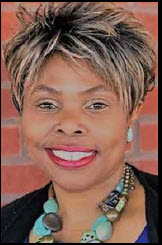 By: Jackie Warner
I was in church and the preacher talked about planting seeds for harvest time; so, I leaned in to listen closer and understand his intention for the sermon. As I listened, I realized that we can learn a lot from a diligent farmer. You know a successful garden doesn't just happen. Think about how they determine what they will plant and how to prepare the ground for a harvest that yields abundantly. The farmer then takes extra care to keep all the weeds away. Seeing a garden full of vegetables and fruits remind me of my childhood. I can recall my grandfather having me go in the garden and pick peas. It did not stop there. I also had to shell them. I must say, although it was a lot of work to shell enough peas to get one bowl, it was worth it in the end when my grandmother would cook them for dinner. As I thought about the preacher's message and how we too are accountable for a harvest, I could not help but think about the preparation tasks we so often neglect.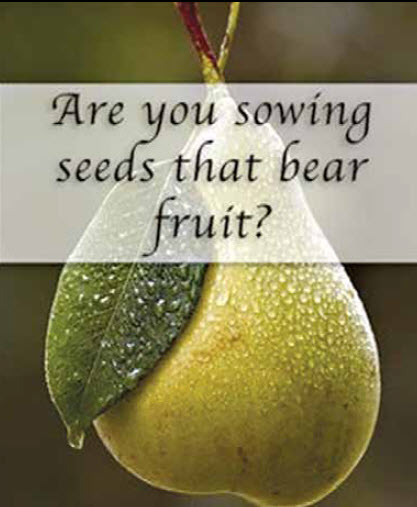 2 Corinthians 9:6 says: Whoever sows sparingly will also reap sparingly, and whoever sows bountifully will also reap bountifully. 2 Corinthians 9:10 further states: He who supplies seed to the sower and bread for food will supply and multiply your seed for sowing and increase the harvest of your righteousness. As the farmer chooses what to sow in the garden, we too must choose wisely what we will sow.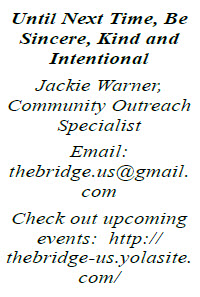 Consider your ground; have you prepared it for the planting of your seeds? Is it cultivated? Remember, it is not by chance that the farmer has a harvest. Behold the farmer waits for the precious produce of the soil, being patient about it, until it gets the early and late rains (James 5:7-8). 1 Corinthians 3:7 — So then neither is he that planted anything, neither he that watered; but God that giveth the increase. As I leave you, remember that we must sow seeds of love, seeds of compassion, seeds of hope, and seeds of knowledge. When we do the will of God, then he will provide the increase.
(Galatians 6: 8-10) Do not be deceived: God cannot be mocked. Whatever a man sows, he will reap in return. The one who sows to please his flesh, from the flesh will reap destruction; but the one who sows to please the Spirit, from the Spirit will reap eternal life. Let us not grow weary in well-doing, for in due time we will reap a harvest, if we do not give up. Therefore, as we have opportunity, let us do good to everyone, and especially to the family of faith.
By: Jackie Warner
Career Development Facilitator
"Impact, Engage, Grow"
Community Matters