By: Ali Elizabeth Turner
In June of 2018, Chad and Kelley Whitworth went through something that no parent should ever have to face: the stillbirth of their son Wells at 39-weeks gestation. Wells was their second child, and every aspect of the pregnancy had been textbook. Their first child, Miller, had been breach and had needed a C-section. The C-section for Wells had been scheduled, and the morning of the planned section Kelley noticed he wasn't moving as much. At the time, she and Chad weren't concerned or alarmed. And then, it was discovered that his heart had simply quit beating. For reasons that no one has ever been able to determine, Wells sadly passed away before taking his first breath, appearing to be perfect in every way, and weighing over 7 pounds. "The support that we received from everyone — friends, family, the Huntsville Hospital staff, people we didn't even know — was amazing, and we never saw a bill for the funeral," Kelley told me.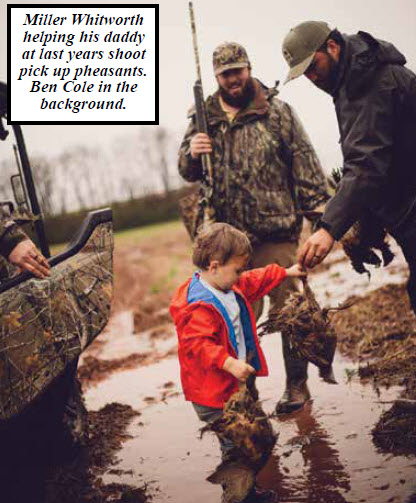 Because of the wild animal that is bereavement, especially the grief attached to the death of an infant, the Whitworths are forever grateful for the counseling and therapy they received. One of the ways that they chose to cope and heal was to raise funds specifically to cover funeral costs and provide counseling for young families who had just lost a child. Kelley told me, "Our area has so many new families moving in and is transitory because of the Arsenal. How in the world do they handle something like this? We had our family and friends close by to take care of us; how can we take care of others who face this away from their families?"
Wells died nearly two years ago, and Chad and Kelley first started their fundraising efforts soon after in connection with Huntsville Hospital. And just two months ago, Kelley gave birth to another son, Sawyer Tuck. He goes by Tuck and has been a great blessing to his parents, his brother, and everyone who has known the Whitworths. Because at first all of their work was in connection with the hospital system's foundation, they were only able to help families who had delivered at Huntsville or Madison. They encouraged would-be donors for those families to give money to the Neo-natal Intensive Care Unit (NICU). Then last year they came up with a novel idea, and that was to have a pheasant shoot with all proceeds going to help their cause. They wanted to be able to help wherever they found the need, and they just received their own 501(c)(3) status for the Wells Clayton Whitworth Memorial Foundation.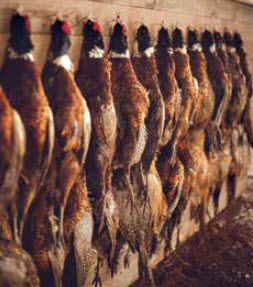 On Saturday, February 29, in a field in Madison on Hwy 20, the Second Annual Wells Clayton Whitworth Memorial Foundation Pheasant Shoot will be held beginning at 9 a.m. The family came up with the hunting theme, and it has been highly successful. Kelley told me that over 1,000 pheasants will be purchased, and they are expecting twice as many hunters to attend this year. While this is an admittedly unusual way to raise funds, because Chad's family and friends are avid hunters, it's working. From the early days of fundraising until now they have raised $40,000, and are expecting this year to be even better. Here's how it works: two shooters at a time have their own round bales out on the edge of the field, and have designated times to go out to the bales. A few pheasants are released at a time, the hunters take aim, and trust their expertise will find its targets. Last year they sold 40 bale spots at $600, and this year their goal is 80. They only have a few slots left, so if you are planning on participating in the shoot, go immediately to www.wcwmf.com to register. There are also raffle prizes and giveaways. Last year's items included a YETI cooler and hunting related items; and Cabela's will be offering prizes as well.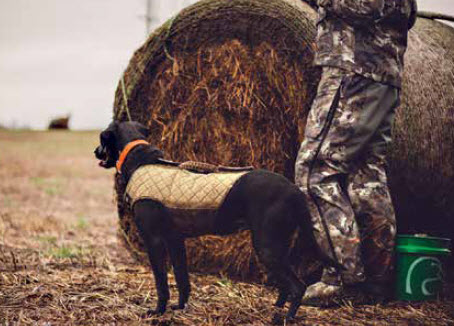 One of the encouraging things for the Whitworths is how support is growing for their cause, and it's not just come from people who have walked a similar path. You can donate at their website, and do not need to participate in the shoot. There are sponsorships available, as well as tower positions. The City of Madison firefighters are doing the cooking for the event, and there will be BBQ chicken and Boston butt, potato salad, coleslaw, lots of desserts, and someone there to process the bagged pheasants.
Obviously, this talk that I had with Kelley was not an easy one, and I will never forget it. I was so impressed by the fact that their family has moved ahead to help others, and she said something that touched me deeply: "We want Miller, our oldest son, to understand to help others through tragedy."
And from the website:
Our hope is that our son's name may be a small light in the darkness that families experience during their time of loss.
If this is a cause you want to support, either by participating in the shoot, volunteering, or donating, go to www.wcwmf.com today.
By: Ali Elizabeth Turner