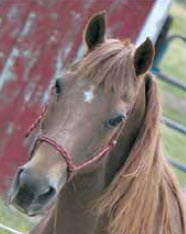 By: Deb Kitchenmaster
Hello there, "neigh"bor! Welcome to the season we refer to as fall with all the colors declaring, "Change is on the way." Have you grasped that change, transition, and transformation is beautified with vibrant colors? Be encouraged.
A post came to me with Vice-President Mike Pence on the back of a horse. I was inspired to write how gaits of a horse can and do build character traits. Giddy-up, here we go!
The word 'gait' means: walk, step, pace, manner, style, or posture. In the world of horses, there are four gaits. Walk (4-beat rhythms), trot (2-beat rhythms), canter (3-beat rhythms) and gallop (4-beat rhythms). Gallop is the fasted gait of the horse. It is a four-beat rhythm movement averaging about 15 to 30 mph. The horse's legs move one at a time. There are popular gaited horses that come from genetics or bloodlines: Tennessee walking horse, Icelandic, American Saddlebred, Paso Fino, and Peruvian Paso.
Winston S. Churchill is quoted as saying, "There is something about the outside of a horse that is good for the inside of a man." A horse's gait (the outside of the horse) is good for the inside (character traits) of a man. So what comes to mind when you hear the word 'character'? How about someone describing another person's qualifications and dependability? What about the inherent complex of attributes that determines a person's moral and ethical actions and reactions? Or simply stating, character is good repute.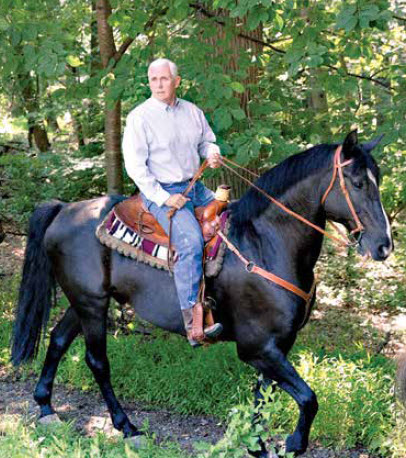 Realizing ONE step can build character, let's define some character traits being formed and developed inside us while on the back of a horse.
Meek (meekness) – patience without anger – To speak evil of no man, to be no brawlers, but gentle, shewing all meekness unto all men. Titus 3:2
Loyal – supporting someone even when the going gets tough – For we are made partakers of Christ, if we hold the beginning of our confidence steadfast unto the end. Hebrews 3:14
Responsible – doing what I know I ought to do – Moreover it is required in stewards, that a man be found faithful. 1Corinthians 4:2
Self-Control – doing something even when I don't feel like it – …and every man that strives for the mastery is temperate in all things.
1 Corinthians 9:25
Order (orderliness) – everything in its place – Let all things be done decently and in order. 1 Corinthians 14:40
Discern (discernment) – able to see things as they really are –But strong meat belongs to them that are of full age, even those who by reason of use have their senses exercised to discern both good and evil. Hebrews 5:14
Forgive (forgiveness) – treating someone as though they never hurt me –Forbearing one another, and forgiving one another, if any man have a quarrel against any: even as Christ forgave you, so also do ye.
Colossians 3:13
Fair (fairness) – treating others equally -…observe these things without preferring one before another, doing nothing by partiality. 1Timothy 5:21
Tolerant – accepting others, even if they are different – My brethren, have not the faith of our Lord Christ, the Lord of glory, with respect of persons. James 2:1
Initiate – making the first move without being asked – Go to the ant, thou sluggard; consider her ways, and be wise: Which having no guide, overseer, or ruler, providing her meat in the summer and gathers her food in the harvest. Proverbs 6:6-8
Love – unselfishly meeting another's need – This is my commandment, that you love one another, even as I have loved you. John 15:12
Generosity – sharing what I have with a happy spirit – Every man according as he purposes in his heart, so let him give, not grudgingly, or of necessity: for God loves a cheerful giver. 2Corinthians 9:7
In retrospect, it appears we would all benefit from getting on the back of a trained horse real soon! I will be galloping to cast my vote for the silent voice of the unborn on November 3. I want to thank you for your vote and thank you for your voice. It's a genuine honor as an American citizen to have.