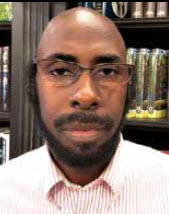 By: Eric Betts
Too many in the workforce today are merely surviving or barely competing in the marketplace. There is so much more to life than the mundane day-to-day routine, yet few have discovered what is enjoyable and fulfilling. Are you one of those who are involved in a work week where Friday cannot come soon enough? Is Monday morning more of a dreaded prison sentence to you rather than another opportunity to do what you love? Are you one of those who cannot wait until the weekend so that you can really do the things that bring you happiness? Millions in the workplace feel as if they are trapped in an occupation that brings them money, but they feel that there is something more to their lives which is being neglected. They recognize that they have ability, skill, and education, but are not enthusiastic about their careers and what they are accomplishing.
How does one get to the place where they begin to look forward to Mondays in the same way that they have longed for Fridays? What such individuals need most is to discover what success coaches have called "the path toward personal authenticity." Dan Miller, author of No More Mondays, says the following about why personal authenticity is so important for your life: "The path toward personal authenticity can lead in many surprising directions. Yes, we do see physicians who left their practices to drive trucks, a former pastor who became an artist, and accountants who now have landscape businesses. But rest assured the application of authenticity does not always require a downward financial shift. In fact, quite often the opposite is true."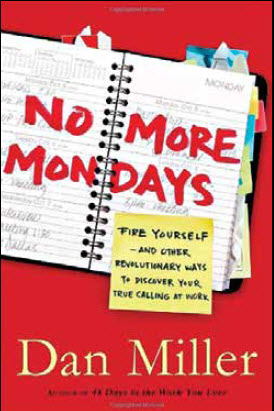 Miller points out that the most successful people who are enjoying their lives and have found fulfillment are those who have found what they are passionate about; their financial success flows out of doing what they are enthusiastic about. In most cases, those who are engaged in tasks that they do not enjoy are simply doing enough to get the task done.
Marcus Buckingham writes about Matt, a swimmer. Matt was a great swimmer in high school. He was forced into it by his parents and teachers. Matt won many medals and trophies for his high school swim team. However, there was a problem which Buckingham pointed out; Matt hated swimming. Matt loved playing instruments in the band. Everyone around Matt felt that he should become a professional swimmer, but Matt felt otherwise. His parents and coach suggested that he do both, but Matt was convinced that he should pour everything into his musical development. Finally, Matt was allowed to do what brought him enthusiasm. Matt went on to become an extremely successful, popular music director in California and began to live his personal dreams. Sometimes one has to separate their capabilities from their calling. Sometimes one has to separate what others would love for them to do, from what they feel within themselves that they were designed to do.
Then there is Jason Brown the former NFL standout, who left a career making $37 million, to become a sweet-potato farmer. What makes a person do something like this? He bought 1,000 acres and farms crops including cucumbers and sweet potatoes. He says farming is more fulfilling than sports. "My agent told me, 'You're making the biggest mistake of your life,'" said Brown. "And I looked right back at him and I said, 'No I'm not. No I'm not.'"
According to the local North Carolina CBS news affiliate, Brown had never farmed a day in his life. But he researched farming by watching YouTube videos and getting advice from local farmers. He says his plan was inspired by God, and he plans to give away huge amounts of food to the needy. His success as a farmer is based on the enthusiasm that comes from finding his authentic self.
It is true that most will not change their careers entirely as did the NFL player; most are in careers that are not that far from their authentic selves. Brown's authentic self was not an NFL player, even though he was successful; his authentic self was found completely outside of his life's path. The key is finding within one's current career path the one thing that one will enjoy the most within their workplace, and do it with zeal and gusto. Others will try new things, discover something about themselves they never knew, find fulfillment in it, pour themselves into it, and reap a bountiful "harvest." One of the keys of finding your authentic self is to never be content and to keep trying new things. Dan Miller goes on to say, "Look at what you most enjoy—what do you do with enthusiasm? Keep in mind that the word enthusiasm comes from the Greek en theos and literally means 'God in us.' You don't have to be religious to realize that true enthusiasm is more than fun and games. It come deep from within and connects us to what is meaningful and purposeful."
How does one know whether he or she is connected to their calling? Miller declares emphatically, "If your work is boring, exhausting and monotonous, you are clearly unconnected to your calling." (Dan Miller, No More Mondays.)
Therefore, in order to find that personal authenticity and enjoyable Mondays, there are five rules:
(1) Do something every day that you enjoy? Don't wait until Friday.
(2) Try new things.
(3) Seek to discover something within your career that connects with your calling and do it with enthusiasm.
(4) Be open to change.
(5) Focus less on what people like to see you doing and more on what brings you personal fulfillment.
When this happens, your Mondays will give you new energy, new excitement, unexpected levels of success, and new discoveries.
By: Eric Betts
Assistant Director, Curtis Coleman Center for Religious Studies and Ethics at Athens State University