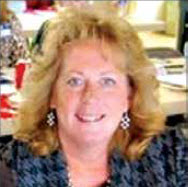 By: Sandra Thompson
When I decided to write about the McLemore family and their patriotism, I did not realize that Jerry Barksdale had already started with Col Mel McLemore. I learned about it when I spoke to Col McLemore concerning the possibility of doing a story on him and his family. He said that Jerry had related to him that if something happened to him before he finished the story that "Sandy can finish it." So here is the first part of the story written entirely by Jerry Barksdale. In my next article, I will pick up with Col McLemore where Jerry left off and hopefully do the first part justice.
Part 1 — Jerry Barksdale's Interview
Colonel Melvin "Mel" McLemore was destined to be a soldier. He was the only child of Grady and Ruby Pugh McLemore, but had many close cousins and friends to play with. The Great Depression was ravaging our nation and Hitler was overrunning Europe and Japan had invaded China. The world teetered on a cataclysm. Mel was three years old when Japan attacked Pearl Harbor touching off the bloodiest and most distinctive war in history. At the McLemore home on the edge of Athens, the family gathered around the radio after supper and listened to Gabriel Heatter for the latest war news. "Good evening, everyone; there is great news tonight!" The spell-binding Heatter always gave a positive spin on the news. His broadcast was Mel's introduction to what was happening in the world. Mel was proud of America and proud of his uncles who were away fighting. When many young boys wanted a cowboy outfit, Mel wanted a youth soldier uniform, which his parents found and gave him. Later, he honed his marksmanship skills, first with a BB rifle, then a .22, and at age 14 with a 20-gauge shotgun. He didn't shoot animals but he did become a crack shot.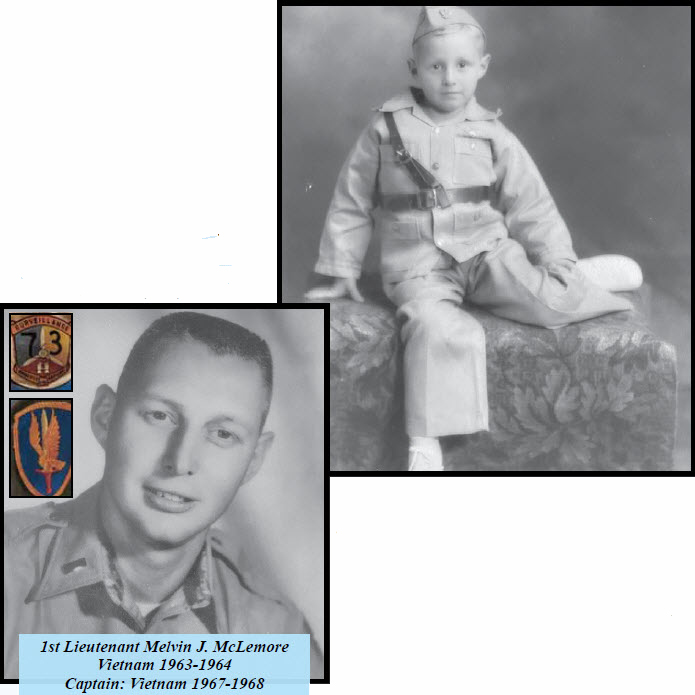 Mel played defensive safety and half-back at Athens Junior and High School; and during the summer and on Saturdays, he worked on a road crew for his father who was a Limestone County commissioner. Following graduation in 1956, he went to Florence State College (now UNA) in his red and white 1958 Chevy Impala, where ROTC was required for the first two years. Mel was a natural. Being an excellent shooter, he made the rifle team and competed with other colleges in the Southeast and earned four-year letterman. He was accepted for advance ROTC and went for 6 weeks of basic training in July and August at Ft. Benning, GA, where the heat and humidity created a sauna. He graduated from Florence State in 1960 and the same day was commissioned a 2nd Lieutenant in the Army. It was a proud moment and exciting time in his life. During this period, while riding his Harley-Davidson 165 with Wayne Crow and other buddies, Mel met Wayne's younger sister, Wanda, a pretty dark-eyed brunette. His interest in her grew. He proposed during Christmas 1960; she accepted. Wanda graduated from Athens Bible School in May 1961, and a June wedding was planned. While waiting to be called to active duty, Mel got a job teaching math and science at Piney Chapel School; later that year, he was hired to work as a caseworker at DHR, all a great experience.
In April 1961, Mel went on active duty at the Basic Signal School in Ft. Monmouth, NJ. He and Wanda were married in June as planned. Following their honeymoon they moved to Ft. Gordon, GA, where Mel was platoon leader in a Signal unit. A fresh lieutenant leading men required wisdom. He remembered the sage advice given him in ROTC that would guide him in the Army: "If you want to be successful, you'd better get acquainted with the NCOs — senior and junior." I took this to heart says Mel.
In 1962, Mel was accepted to Flight School and he and Wanda moved to Ft Rucker, AL, where he flew fixed-wing aircraft and learned instrument flying. Three weeks before graduation, the specter of war appeared suddenly and unexpectedly. Mel's class was alerted for deployment and assigned tactical gear. Russian missiles pointed at the U.S. had been discovered in Cuba, only 90 miles away from Florida, and more coming by ships. Our nation was inching toward nuclear war. He would give a sign of relief when President Kennedy and Russian President Khrushchev ended the crisis. The missiles were removed.
The next assignment was Holloman Air Force Base in South New Mexico in Dec. 1962. Mel and Wanda packed again; and with a new baby, Sandi, in wraps, drove west. They surely looked down at the child, later nicknamed Stormy, and wondered what the future held for her. They wouldn't have guessed in a hundred years.
At Holloman, Mel flew single-engine aircraft, used primarily for aerial surveillance and test support for White Sands Missile range. While flying on a project, Mel received a call from flight operations to return to base for a special message. He was curious about what could it be. He was given orders to return to Ft Rucker for special training and further deployment (classified). An Ops guy said probably Vietnam. "Where is that?" Mel asked. They got out an atlas and the guy showed him. A few thousand were there already on special missions, including the Green Berets.
Mel and Wanda packed again, and with baby Sandi, drove to Athens and found a house for Wanda. Mel reported to Ft Rucker and was assigned to the newly formed 73rd Aviation Company. The mission was to fly a single-engine aerial-surveillance aircraft in support of South Vietnam combat troops and to support the Green Berets as required. On May 28, 1963, he departed for Vietnam as part of the advanced party and two days later landed at Tan Son Nhut Airbase, just outside Saigon. A new and dangerous mission had begun.
By: Sandra Thompson
Director, Alabama Veterans' Museum