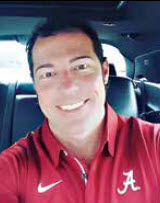 By: Nick Thomas
I recently sat down with Melanie and Jimmie McNairy at my studio. We thoroughly enjoyed discussing their son Jacob and his journey from Athens High School to the pitcher's mound in Tuscaloosa at the University of Alabama. My hope is that by sharing our talk about the many challenges and defining moments leading to Jacob's dream being achieved you will be inspired to find your drive to be a champion in your own right.
Jacob McNairy was born in November 1999, and from a young age loved baseball. As he grew up, this became his focus. He played for the youth Viper Baseball Academy as a key member of each team due to his ability to play multiple positions well. He went on in his teenage years to play school ball for Athens, still enjoying various positions on the field. His passion for baseball soon became a dream to play at the University of Alabama as a pitcher. This is when I got to meet Jacob, his dream in full force.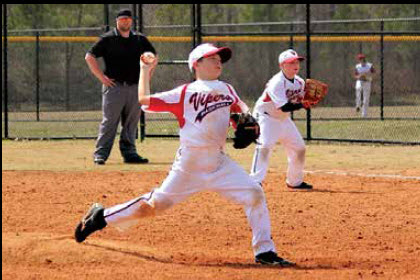 Jacob and his dad came to me in the spring of his junior year at Athens High School. We discussed what he really wanted as he was already receiving offers from multiple schools but deep down only wanted Alabama. The conversation immediately turned to goal setting and putting a plan in place which would take him to the next level. I told him simply, "The difference between playing at University of Alabama versus one of the other schools was 2 EXTRA reps in EVERY single move we did together, including strict prime performance nutrition." The "2 extra" became a constant mantra at each session as he pushed harder toward his goals and dream.
Jacob was off to a good start building a great resume. He was still maintaining being a two-way player and was selected as Athens' Most Valuable Player as a senior and also earning Hitting and Pitching Most Valuable Player honors as a junior. He played a key role in leading his Athens team to two consecutive Class 6A, Area 16 titles during his junior and senior seasons. However, as pitching became his focus during his senior season and his goals became clearer, his numbers improved going 8 -3 with a lowly 1.93 ERA across 61.2 innings of work in his senior season. He even struck out 68 batters with only eight walks.
However, it was the work behind the scenes no one saw Jacob doing which ultimately made the difference. Jacob NEVER missed a training session in his 18 months with me. He showed up at 5 a.m. three days a week; he made sure he stuck to his nutrition plan in the midst of being a teenager. He worked hard and did those two extra reps every time I called them out to him during training. And most importantly was the mental toughness he developed which allowed him to remain focused and determined in the midst of disappointment when the call from Alabama still hadn't come as signing day was approaching during his senior year.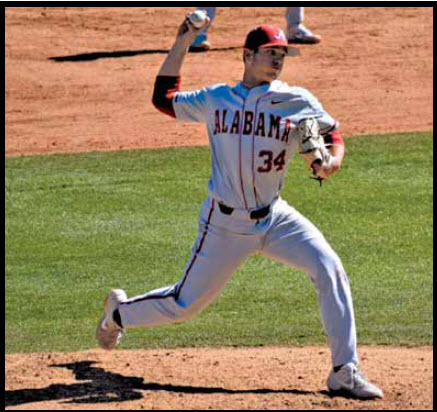 Jacob walked in the gym after his last camp at Bama with a quiet demeanor, a bit discouraged that he hadn't received the offer from Alabama yet, but still gave it his all during workouts. Signing day was now just weeks away, and he kept working hard. A few days passed, and he showed up again ready to work; and then it happened. He said, "I got the phone call I was waiting on; it was the Alabama baseball coach! What a moment! All his hard work did pay off after all! He was offered the opportunity to become a pitcher on the team of his dreams.
Jacob signed with the University of Alabama in 2018 and played his freshman year as a walk-on. He is now a middle reliever pitcher along with 18 other various specialized pitchers competing to take the mound for the Crimson Tide each game. In the summer of 2019, he went to Alaska to play for the Matsu Miners which upped his game even more and no doubt will help him see the mound even more in the 2020 season.
Jacob is a true testament to what can happen when focus and hard work meet a determined attitude. He never settled, and he never gave up on his dream; he put it in the work and then some, every single day no matter what!
THIS IS WHAT MAKES A CHAMPION!
By: Nick Thomas
Owner of Prime Performance Training, and Certified Sports Nutritionist