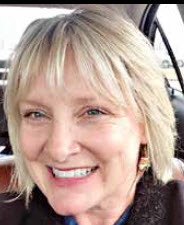 By: Tina Cook

(This article is dedicated to First Presbyterian Church of Athens)
I'll begin by saying what a blessing it is to be a native Athenian…even though I did not always think so! As a teen, I could hardly wait to get away from the nosy folks who were always up in my business. That mindset took me far enough away from small-town life to discover that those nosy people really cared about me and were only trying to keep me from a life of hardship and suffering! When I returned home in 2013, I was a broken and humiliated woman who feared what coming back here meant for me on many levels. Yet, so many in my hometown stepped up to assist, mentor, and welcome me back in such a way that I could begin to restore my lost dignity. The list of people, churches, and organizations who were integral in that process are endless. It would be impossible to describe how God used them to put the shattered pieces of my life together so that I could be better, stronger, and useful to others. Today is my feeble attempt to focus on one specifically: First Presbyterian Church on the Square.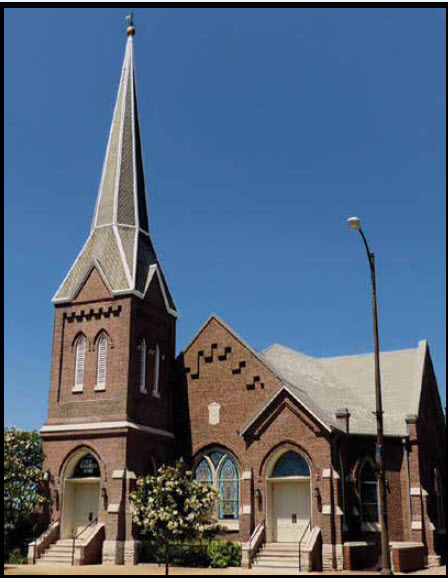 The church was founded in 1829 but has been meeting at 112 S Jefferson Street since 1895…that's 124 years! As impressive as that sounds, I know that their REAL address is actually 123 Anywhere World-Wide because they live out the scripture — We are the Church — so literally. They aren't just mission-minded; they are mission-hearted! They go out of their way to not simply support and help missions but also to provide spiritual nutrition to the missionaries as well as to those being served. They clearly display that it matters to them if folks are living for Christ and building His Kingdom and that they care about souls dying and going to Hell. They not only give their money, they give their time and resources. Things they can't see mean a great deal more to them than things they can see. They trust God with their money…even though it means they may never know whether or not it was worth the giving. They know their rewards will be lavish at the judgment. Their lives display the slogan, "If you're going to give to Missions, give it your all. Give it your heart!"
This past April, I celebrated 5 years of employment at ALC-Family Resource Center (FRC). I have spent time reflecting on the progress of both me and the center. I have become a reliable, mature woman and the center has become a valuable, established, community organization. Neither of those things occurred without a host of prayers, belief, people, and financial assistance — not to mention, lots of time, sweat, frustration, and tears on my end! Many, many of God's saints surrounded both me and FRC…including us when we might have been outcasted. Within a few months of my employment, First Presbyterian Church asked me to speak to them about the vision God had planted in my heart. Afterwards, they asked me if I wanted to become a Presbyterian Woman. When I declined due to already being a church member somewhere else, they dubbed me an 'honorary Presbyterian Woman' instead. Though it was done with fun affection, it still touched me to the depths of my soul! I was being invited to become part of…not excluded or set apart. I felt a sense of belonging that I desperately needed in those early days of recovery; so I gladly accepted their invitation! Later that same day, Interim Minister Dr. Michael Bush and a group of First Presbyterian ladies presented me with many new underwear items for FRC's male and female clients. Hence, our ongoing community Undie Sunday Project was born, which many individuals, groups, and businesses have helped support over the past years. Dr. Bush was also integral in the church project that gave us The Revival Building which many of us Athenians have utilized and enjoyed since its doors opened a couple years ago. Dr. Bush passed away weeks after leaving our community. I like to think he did his final work for God while at OUR church on the Square.
Throughout the year, folks from the church will drop by the center to ask what they can do to help us. We visit for a while and make a plan because there is always work to be done! Often, a check is already in their pocket to hand to me as we say good-bye. They are constantly bringing us bags of clothing and other miscellaneous items to put in our Shepherd's Closet donation area for clients and dropping off sweet goodies for staff and volunteers to enjoy. They allow us the use of church space that requires money to maintain, yet refuse to accept payment to offset costs. They see the long-term benefit of what we are offering the community as payment in full.
Every year around the holidays, the church elves really get busy serving local missions. The Potter's Hand group makes unique, affordable pottery to sell around the area and beyond. The proceeds are given to local non-profits; FRC is blessed to be included. Church members provide gift cards and money to ensure our families have a meal through our Thanksgiving Basket Program; they rally to put together items for our Teen Christmas Program and gather gifts to bless several of our families who need it the most. Then, they end the year by taking up a collection to help the center acquire operational needs so we can be more effective in serving clients, things like updated computers, desk chairs that actually roll, file cabinets that lock, and lighting so we can see…just to name a few.
I have learned that the company you keep will either give you a heart for missions or take it away from you. First Presbyterian Church folks spent time with me personally as a mission which has enlarged my heart as a missionary in my Jerusalem (Athens), Judea (Limestone County), Samaria (our nation), and yes, even beyond. The attention comes from their hearts; therefore, hearts get blessed. I'm thinking a better name for them might be First Presbyterian: the people-hearted Church on our Square! Regardless, God is smiling down and heaping up many heavenly rewards!
By: Tina Cook