By: Ali Elizabeth Turner

Autumn in Athens-Limestone County is one of the best times of the year. Known as "Festival Season," what kicks it off each year is what has come to be known as "The Granddaddy of Midsouth Fiddlers' Conventions," or "Fiddlers'" for short. It is a time when hundreds of old-timey musicians, buck dancers, artisans of all kinds, and vendors set up camp on the Athens State University campus. Then, thousands of people come to see and hear them. In addition, spontaneous groups of musicians spring up everywhere and make beautiful music with total strangers. The young honor the old, the seasoned showcase the young bloods, and for three days non-stop, there is pickin', grinnin', singin', gift shoppin', eatin', and fun. Space is made each year for RVs to camp, but there are no electrical hookups or waste disposal services. Some folks park their RVs and stay through Grease Festival all the way until Storytelling Festival. For them, each year, Athens is the place to be to say or sing, "It's Fall, Y'all!"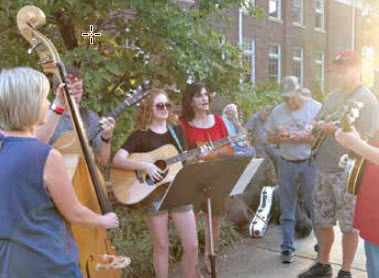 I spoke with Chris Latham, the Athens State University Director of Marketing and Public Relations, and the thing about which he is the most excited this year is that the "talent has come full circle." By that he means that there are now kids who grew up competing that have come of age and are making their mark on the old-time music world. Another thing is that Athenian Bradley Walker is going to be performing, and the legendary 15-time Grammy Award winning Ricky Skaggs with his band Kentucky Thunder is returning. Huntsville International Airport is the Presenting Sponsor, and the Alabama Farmers Cooperative and Aetos Systems are the Stage Sponsors. This year there will be $18,225 in prize money, a $1,200 cash prize for the Top Fiddler: Alabama State Fiddle Champion, which is a legislative distinction that was passed by way of resolution in 2013 by our lawmakers. The resolution also recognizes the top winners in 14 competitive categories as Alabama State Champions.

Because Fiddlers was begun in 1967 with the purpose of keeping old-timey music alive in the Age of Aquarius and acid rock, one of its most important features is the opportunity for young fiddlers, banjo players, guitarists, and mandolin players to compete. There is a Beginner Musician category and a Junior Fiddler competition, both of which sees incredibly talented kids cross the stage each year. More information about the competition categories is available on the festival website, which is www.tvotfc.org.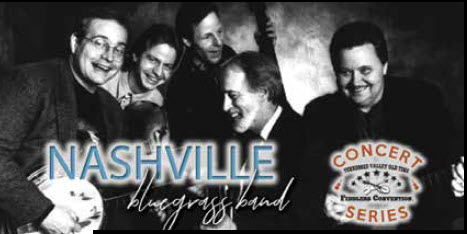 Something that began earlier this year is the Fiddlers Concert Series, funded in part by the Livingston Concert/Lecture Series, that provided old-timey concerts so bluegrass lovers can hear live music every few months leading up to the Convention. In just a few days, on September 26, the two-time Grammy Award winning Nashville Bluegrass Band is going to perform in McCandless Hall, and tickets are on sale. Then, on Tuesday, October 1, Tony Robertson of Iron Horse and Gibson Master Luthier Dave Harvey will present a Gibson Acoustical Instrument Workshop, also in McCandless. Tickets are $10 and can be purchased online at www.tvotfc.org.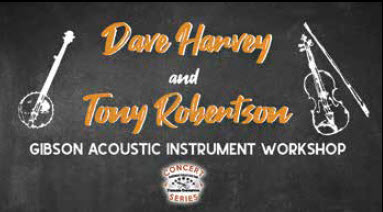 Once again on Thursday, there will be a free concert which is open to the public and begins at 7 p.m. This year's performance will take place on the Alabama Farmers Cooperative Main Stage, and Michael Cleveland and Flamekeeper will be making the music. Friday at 4 p.m. and at 6 p.m., Ricky Skaggs and Kentucky Thunder will be performing, and on Saturday, our very own Bradley Walker and the Lonesome River Band will be performing at 6 p.m.
Gates open at 8 a.m. on Friday and Saturday, and Thursday's admission is free. A pass for Friday only is $15, and Saturday only is $15. A weekend pass is $20, children under 12 are admitted free of charge, and when you consider what it costs to hear music of this quality anywhere else, you can afford to bring your whole tribe!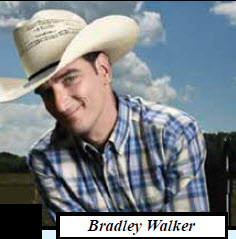 There are a few housekeeping things to remember that will make the weekend a joy for the thousands who will be there. Please police your trash, and know that there will be ample trash barrels. Please, no pets are allowed except for certified service dogs. If it rains, the festival will go on as planned with a covered stage in front of Founders Hall. Tickets are available at the gate or online at www.tvotfc.org.
So, get out your favorite lawn chair, and get yourself to Athens State University on October 3-5 for the 53rd Tennessee Valley Old Time Fiddlers Convention, where you won't be able to stop pickin', grinnin', or both. See you there, rain or shine!

By: Ali Elizabeth Turner