By: Ali Elizabeth Turner
For the 37th year in a row, the Limestone County Sheriff's Department is going to throw one of the best parties of the year—the annual rodeo. It has become a well-loved tradition in our area, one that has something for everyone, and this year there is an additional reason to celebrate. Lone Star Rodeo Company, one of the major sponsors of the rodeo, is turning 70! In 1949, Lone Star was started in Marfa, TX, by a man named Preston Fowlkes, Sr., and now is a second and third generation Fowlkes family-run operation. The company moved to Kentucky, and currently manages rodeos in cities throughout the south and on up to Maryland. We wish them a wonderful 'Happy Birthday,' and thank them for all their help in making the Limestone County Sheriff's Rodeo the largest outdoor rodeo east of the Mississippi. Truly, it is the Greatest Show On Dirt! Rodeo Week begins May 11 and the main event is Friday, May 17 with the conclusion and crowning of the Rodeo Queen on Saturday, May 18.

The rodeo was started 37 years ago by Sheriff Mike Blakely, and is a nearly week-long, family friendly festival that includes a no-fee parade which anyone can enter, free pony rides for kiddos, slack rodeo, a special needs rodeo, a street dance, fashion show, and a rodeo queen pageant. The rodeo also helps pay to get new equipment or training for our sheriff's deputies. In addition, it is sanctioned by the International Professional Rodeo Association, was voted by the IPRA as the Number One New Rodeo of the Year, and continues to be in its Top 5 Outdoor Rodeo Category. Alabama Mountain Lakes Tourist Association chose our rodeo as the Event of the Year in 2010. They also have declared it a Top 20 Event in 2011, 2013, 2015, and last year in 2018.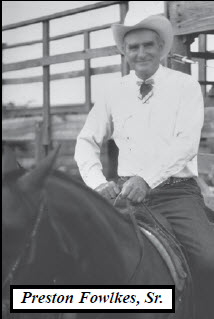 Everyone involved in the rodeo will be quick to talk about the support of the sponsors, which make it all possible. This year the sponsors are Lynn Layton Chevrolet; Flanagan Lumber; Preston's Western Wear; Combined Public Communications; Halsey Food Service; Cast Products, Inc.; Allen Brown Heating and Cooling, and Pepsi Bottling Decatur, AL. Every year "the book" carries a multitude of ads and articles sponsored by local businesses. In addition, Utilities gets into the fun by cookin' and helpin' with the Special Needs Rodeo, and the Fire Department shows up in their trucks to give the kids a supervised chance to crawl all over and under.
The Lions Club gives train rides, and this year, there are parents whose kids have gone through the Sheriff's Mentor Camps who are volunteering in order to give back to the community that helped them. Volunteers of all kinds are welcome, needed, and appreciated. Close to 500 kids will be a part of the Special Needs Rodeo, and for many, it is the best part of the week.
Another outstanding set of events is the Queen's Pageant. We have several rodeo queens who have won the national title, and the entire program is quite challenging. The contestants are judged on their interviews, written test results, poise, and of course, horsemanship. The queen will be crowned on Saturday night. Debbie Blakely and her crew work tirelessly to make sure that every aspect of the contest goes smoothly, and they deserve a shout out for the contest's success.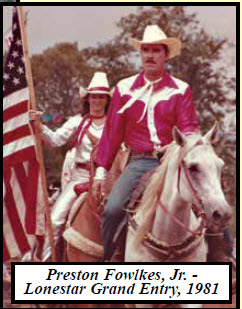 Limestone County native Kaitlynn Norman, the 2018 Miss Limestone Sheriff's Rodeo Queen, knew from the age of seven that she wanted one day to wear the crown. As a high schooler, she won the Senior Miss Limestone Rodeo Queen title in 2015, and I am sure it will be a bittersweet moment when this year's queen is crowned. Lest you think this is some easy crown to win, in addition to all of the physically daunting horsemanship skills that need to be mastered and demonstrated to experts, the queen must be able when interviewed to answer questions about equine science, current events, politics, government, and more. This contest is not for the faint of heart on any level, and Kaitlynn has exuded grace and poise throughout her reign.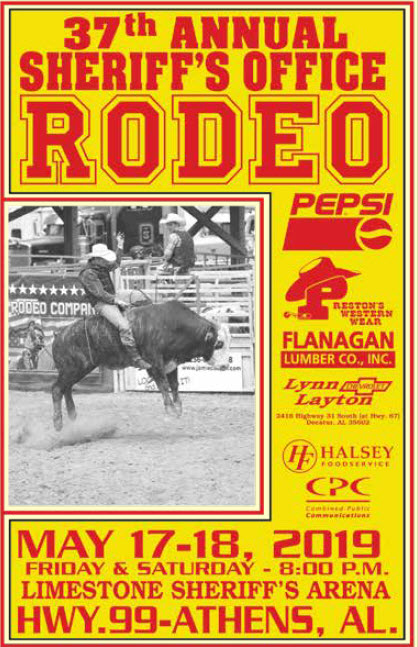 Once again, Jeff Whitlow's band will be playing for the street dance, Preston's will be giving free pony rides on Monday, and "Leader In Me" as well as "Reading Initiative" participants accompanied by their parents, can attend the Slack Rodeo as guests of Sheriff Mike Blakely. Truly, there is something for you and yours at the 37th Annual Limestone Sheriff's Rodeo! Or, as now-retired Deputy Paul Cain once told me, "Once you've been to one, you never want to miss one."
Tickets are available online at the event's Facebook page, which is www.facebook.com/LimestoneSheriffsRodeoAL. Rain or shine, see you soon!
By: Ali Elizabeth Turner