By: Ali Elizabeth Turner
On February 22 and 23, the Greater Limestone County Chamber of Commerce will be hosting the annual Home and Garden show once again at the Limestone County Event Center on Pryor Street. This expo has grown every year, draws attendees from all over the Tennessee Valley, and is the perfect way to prepare for spring.
Several sponsors come together to make the event happen, and the price for admission is two dollars. This year the Presenting Sponsor is Window World, the Gold Sponsor is Persell Lumber, and Silver Sponsors are Lowe's, Bill Perkins of ALFA Insurance, Alabama Foundation Specialists, Redstone Federal Credit Union, and Distinctive Landscaping. The Bronze Sponsors are Inline Lighting and Holt Pest Control.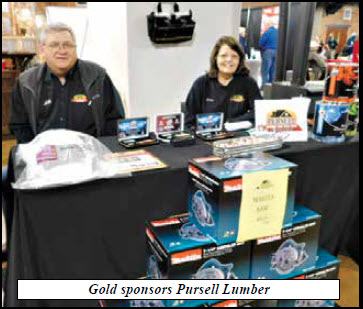 I chatted with Jennifer Williamson, Director of the Greater Limestone Chamber of Commerce, and there are several things about this year's show about which she is enthusiastic. "As always, we have great exhibitors showcasing at the Home and Garden Show this year, bringing a variety of home ideas and projects to life." "We're pleased to once again have a live auction from one of our local auctioneers. Auctions are exciting events to watch and participate in the bidding."
The live auction, back again this year by popular demand, will be conducted by veteran real estate agent and auctioneer Troy Elmore of Elmore Realty. This year there will be an auction at 1:00 p.m. on Saturday for a brand spanking new 2019 Ford Fiesta, and Troy emphasized that you MUST be present to win.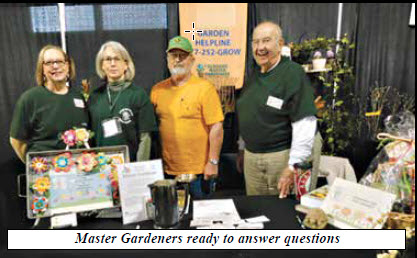 This year's show also has a number of hands-on demonstrations and information sessions for both kids and adults to participate in. Students from the Chamber's Youth Leadership program will be on hand providing a planting activity for kids. Representatives from Keep Athens-Limestone Beautiful will have the Sparky mascot at the show for a special presentation. Sparky will be providing photo ops for the kids; and KALB's Director Lynne Hart told me, "Sparky will have goodies to give to the children." Sparky will be appearing two times on Saturday: from 10 to 10:30 a.m. and from 1 to 1:30 p.m. Lynne also added, "The adults love Sparky as much as the kids; so everyone can expect to see Sparky roaming through the show to spread good will. We also invite everyone to stop by our booth to learn how to make this community better."
Budding gardeners and those hoping to learn a few tips from the experts should make plans to attend demonstrations and info sessions provided from the Limestone County Extension Service as well as the Master Gardeners. Chris Becker, Limestone County Coordinator, will present on the topic of Basics of Home Orchard Pruning. He will prune a few trees, blueberries, etc, and give them away. Taylor Reeder, Home Horticulture Agent, will do a container-gardening design basics presentation and give away a finished container. Rhonda Briton, Home Horticulture Agent, will speak on Rain Water Harvesting and give away a completed rain barrel. Demo times will be posted online as well as at the show. And, if you aren't able to attend the demonstrations, visit with Master Gardener pros at their booth to answer all your gardening and landscaping questions as you prepare for your upcoming spring projects.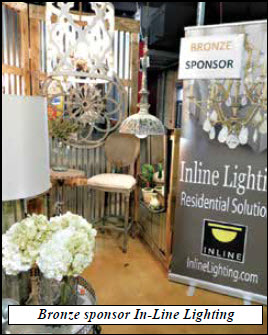 Representatives from every aspect of home improvement will be present, from remodeling to roofs to windows to siding to plumbing to new construction to real estate to financing to more. You will be able to explore the latest trends in kitchens, baths, paint, siding, and decorating. For your garden, there will be people from a big box store as well as a large local nursery. For your home's interior, you can find help with custom picture framing, lighting, and furniture selection. And, if all the choices before you make you feel stressed, there will be professional massage therapists to help with that.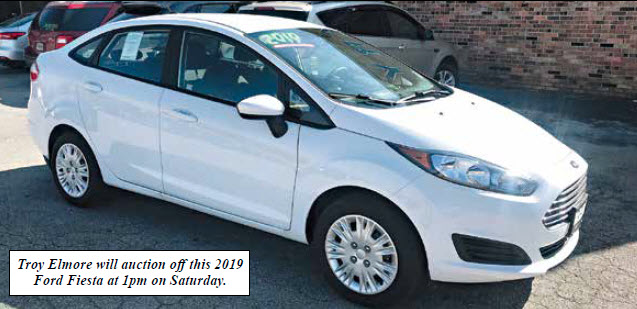 All in all, there is something for everyone at a price that can't be beat, and the Annual Limestone County Chamber of Commerce Home and Garden Show is one of my favorite ways to wait for spring to finally spring. See you there!
The Limestone County Chamber of Commerce Annual Home and Garden Show
Friday, February 22 from 5 to 8 p.m. and Saturday, February 23 from 8 a.m.-4 p.m.
Limestone County Event Center, 114 West Pryor Street, Athens, AL 35611
For more information, visit www.tourathens.com, or you can find the event on Facebook at 2019 Greater Limestone Home and Garden Show. You can also call the Chamber at 256-232-2600.
By: Ali Elizabeth Turner