By: Ali Elizabeth Turner
For more than three decades, the Limestone County Courthouse Square has been the site of the annual Christmas Open House, and this year is no exception. On the weekend of November 16-18, our fair city of Athens will be hosting both the Christmas Open House as well as celebrating our 200th birthday, and you are invited to both!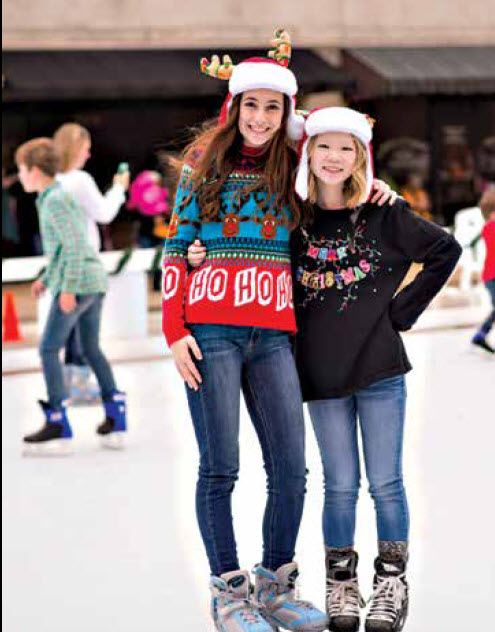 The festivities begin on Friday afternoon and go through Sunday afternoon. For the third year in a row, we will have the chance to skate on the skating rink, an activity that has become a true favorite. I hadn't skated since I was a kid, and ever since the rink has become a part of the Open House, I have felt like a kid again as I lamely make my way around the edge of the rink. The skating rink will be open on Friday from 4-8 p.m., Saturday from 11 a.m.-8 p.m., and Sunday from 1-4 p.m. On Friday and Saturday evening at 8 p.m., there will be a Light Show on the Courthouse to the accompaniment of Christmas music that you will not want to miss.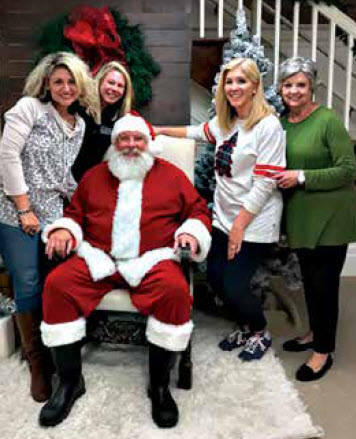 The Merry Market will be held in the Center for Lifelong Learning from 4-7 p.m., Saturday from 11 a.m.-7 p.m., and on Sunday from 1-4 p.m. The Merry Market will feature home-based businesses or vendors with art and craft items. Vendors selling commemorative Bicentennial wares will also be available at the Merry Market. There is still space available at the Merry Market, so contact the Greater Limestone County Chamber of Commerce at (256) 232-2600 for more information.
The Center for Lifelong Learning is planning on sponsoring activities and classes in conjunction with the Merry Market and Christmas Open House. Activities include personalized pottery painting (putting children's names, handprints, etc,) on Christmas ornaments, face painting, cookie decorating, and burlap wreath making. Santa is going to make his appearance as well, arriving once again in the classic fire truck, and photos with him will be on Saturday from 1-3 p.m. and Sunday from 1-3 p.m. You may also catch a glimpse of other costumed characters while strolling through downtown. And, don't forget to bring the kids by for a ride on the Lions Club Christmas Train.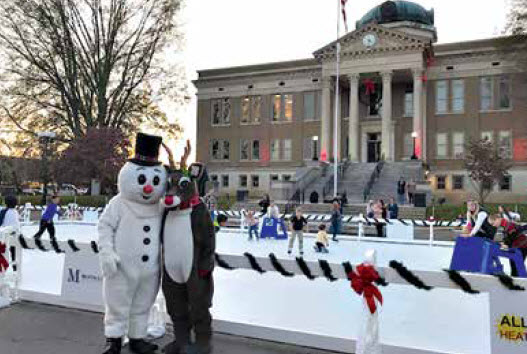 As always, each of the participating downtown businesses will be offering their own holiday store specials and discounts during the weekend celebration. For merchants not located in downtown, be sure to look for the "Elf on the Store Shelf." Visit the Athens, Alabama Christmas Open House Facebook page for a list of participating businesses in Christmas Open House.
Because the Christmas Open House is occurring simultaneously with our Athens Bicentennial birthday celebration, here's a reminder of some of those activities. Visit the new mural on the corner of Market and Marion St. which was painted by local Athens High School students commemorating the Bicentennial. There will also be a Bicentennial scavenger hunt beginning at the mural at 10 a.m. on Saturday. Rebecca Davis of the Limestone County Historical Archives has put together a best hat and beard contest. (That's a real beard, by the way.) Winners in each category get a $100 prize. At noon, there will be a musical medley and 200th Birthday celebration on the courthouse steps.

From 3-5 p.m., High Cotton Arts will be hosting their reception that is open to all. The artists have created themed art, and refreshments will be served. Some of the art media include quilts, stained-glass pieces, photography, paintings, and more student creations. As you can see, this is a once-in-a-lifetime set of celebrations, so we hope you'll come and partake of all the joy therein!
By: Ali Elizabeth Turner