By: Ali Elizabeth Turner
Patrick Patterson has had a rather diverse set of careers which have included everything from being a biologist working as an environmental monitor, a radiation technologist at Marshall Space Flight Center, traveling to Asia to procure furniture, and is now the manager of the brand new mini-storage complex on Mooresville Road known as Storage Port.
In 2015, the Patterson family had the opportunity to purchase the land just south of Belle Mina (which was the site of the old elementary school) and in 2019, broke ground to build Storage Port. The facility is conveniently located at 5750 Mooresville Road, only 2500 feet away from the I-565 exit. Storage Port also houses Village Interiors & Specialty Gifts, along with an employment service called QS Professionals Corp. They are located near the new Mazda-Toyota plant. It is called Storage Port because the family has always enjoyed nautical themes. They also have a huge, beautifully displayed American flag as a landmark, and it can be seen from either direction, day or night, long before you get to the facility.

Speaking of facilities, Storage Port is top flight. There are 555 units of various sizes and 45 parking spots. Storage Port can accommodate commercial as well as residential storage needs, and they offer climate-controlled units. They are accessible 24/7 by way of a keypad. One of the things about which Patrick is the most pleased is the level of security at Storage Port. "It is safe, secure, and well lit," he said. The Pattersons have also gone to great lengths to make sure that there are no blind spots, no places where the security cameras cannot see. Patrick has made a point of studying the storage industry in order to configure the best presentation, unit mix, and door size. The family now has had decades of experience in the storage business. The Pattersons told me that they believe they have the best customers anywhere, and many of their Storage Port rentals are referrals from their long-time customers.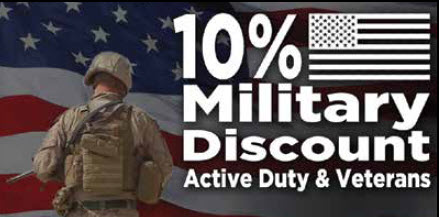 One of the unique things offered at Storage Port as part of their customer service package is a sturdy lock and key. The lock is made from hardened steel. They wanted to make sure that the highest level of strength and security was available at the lowest possible price.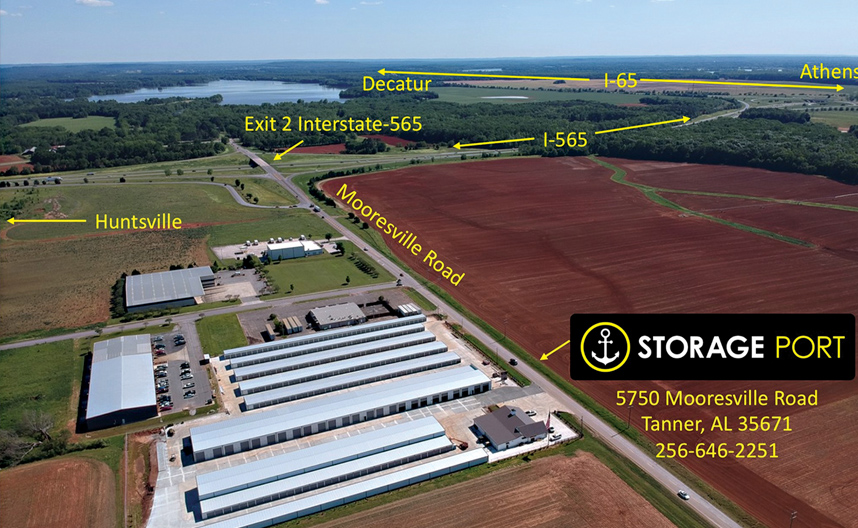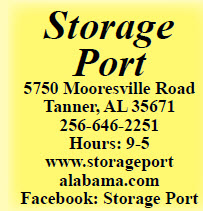 I asked Patrick, seeing as I have choices when it comes to storage units in the area, why I should choose Storage Port. He answered quickly, "The cost. That is the critical point. We are the best value." While the facility is available to clients 24/7 via keypad access, sometimes people have urgent storage needs that must be met right away. "We will meet people by appointment," Patrick said. The office is staffed from 9-5 six days a week, and you can go on their Facebook page to book an appointment. Buffy Wallen works in the office, and she said, "I'll never work for anybody else." The Patterson family has always had a commitment to invest in the area through giving to charitable and community organizations, and they are strong supporters of local schools.
I also asked Patrick what some of the most satisfying things were about being "at the helm" of Storage Port, and he said, "Being able to work with my family, and meeting the needs of our clients." Patrick loves the concept of a true win-win situation, so give him the chance to show you the best there is in storage facilities by dropping by Storage Port today.
By: Ali Elizabeth Turner