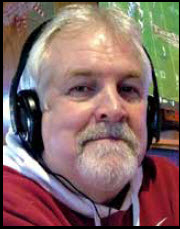 By: Tim Lambert
Local schools had a lot of rescheduling to do after last month's early-season rains, but after everything was said and done, games have gotten back on track and postseason play is now upon us. Tennis sectionals were played early this week and the first round of baseball playoffs start this weekend.
Congratulations are in order for local athletes who recently signed scholarships: Ardmore's Anthony Taylor will play football at Point University (GA), James Clemens's Garrett Hicks and Jaylin Ware are moving on—Garrett will go to Alabama A&M to play basketball while Jaylin is going to Kentucky Wesleyan for football; West Limestone's Addison Allen inked a football scholarship with Huntingdon.
James Clemens boys' basketball coach Danny Petty announced his retirement after heading up varsity programs for almost 50 years. Petty has posted 776 wins and three state championships over that time. Before leading the Jets for the last five years, he coached at Bob Jones, Madison Academy, and J.O. Johnson.
Athens High named April Marsh as their new volleyball coach. Marsh comes from Bob Jones where she spent the last nine years, winning the 2013 6A state title. Her teams were also state runners-up the last three years. Marsh was also named Coach of the Year in 2011 (6A) and 2017 (7A).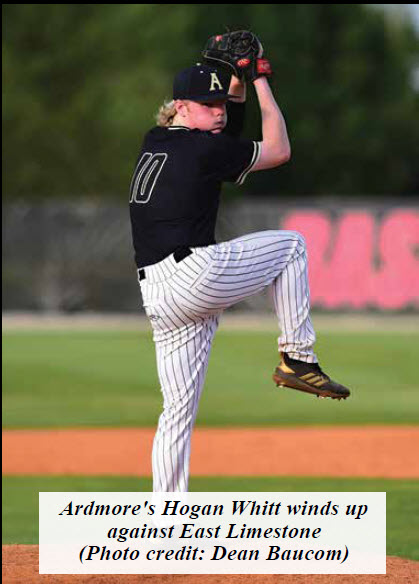 School highlights since last month:
Ardmore — Baseball victories came over Priceville, Lindsay Lane, Madison County, East Limestone, and Brooks. The Lady Tigers recorded softball wins against Stewart's Creek (TN), South Doyle (TN), Steeleville (IL), Independence (TN), Wilson Central (TN), East Limestone, Madison County, and Richland (TN). The boys' soccer team won over Clements, Elkmont and Mae Jemison; both teams beat West Limestone.
Athens Bible — The baseball team defeated Elkmont, Tanner, Lindsay Lane, Clements, St. Bernard and Falkville. The Lady Trojans notched softball wins against Woodville and Tanner. The girls' tennis team also beat Lindsay Lane. The Lady Trojans' soccer team got a win against West Limestone.
Athens High — The Golden Eagles turned back Wright City (OK) on the baseball fields, along with Lawrence County, Huntsville, Westminster, Columbia, West Limestone, Muscle Shoals, and Brewer. The Athens softball team has beaten Lauderdale County, Hartselle, Columbia, and Madison County. On the tennis courts, the Golden Eagles got by Columbia; the girls topped Lee. The Athens girls' soccer team won against Elkmont; the boys defeated Muscle Shoals.
Clements — Softball results yielded wins over Westminster and West Limestone. The Lady Colts' soccer team emerged victorious against Ardmore and Fairview.
East Limestone — Indian soccer teams won the Limestone County soccer tournament. The boys also defeated Lee; both teams have wins against West Limestone and Elkmont. The baseball team topped Valley View (AR), Putnam City North (OK), Madison Academy, Madison County, and Lauderdale County. Softball wins came against Marshall County (TN), Villa Grove (IL), Huntland (TN), Bloomington Central Catholic (IL), West Morgan, Brewer, Athens, Belgreen, Boaz, and Brownsville
(KY).
Elkmont— The Red Devils' baseball team beat Brewer, Hatton and Lindsay Lane. The softball teams defeated Mother Macaulay (IL), Riverdale (TN), West Morgan, West Limestone, Belgreen, and Brooks. Soccer victories came against West Limestone and Ardmore.

James Clemens — The baseball team posted wins over Albertville, Etowah, Opelika, Hartselle, and Huntsville. On the soccer fields, the Jets beat Madison Academy, Scottsboro, and St. John Paul II; the girls beat Sparkman. Both teams turned back Austin. Softball victories included Lawrence County and Florence. The Lady Jets have a tennis win against Grissom; the boys got past Florence.
Lindsay Lane — Lions baseball topped Clements, Mae Jemison, Ider, St. Bernard, and Asbury. On the softball field, the Lady Lions defeated RA. Hubbard.
Tanner — Softball victories came against St. John Paul II, Columbia, Lee, Randolph, and Woodville. The boys' soccer team defeated Elkmont, Mars Hill, and Ardmore; both teams got wins over ABS and Clements.
West Limestone — The Lady Wildcats turned back Huntland (TN) on the softball fields. The baseball team came out on the winning end against Elkmont, East Lawrence, and East Limestone. The boys' soccer team beat Elkmont and ABS while the Lady Wildcats topped Tanner; both teams bested Mae Jemison.


By: Tim Lambert

Tune in for the PlayAction Sports Update, three times each weekday on 1080 AM WKAC. Visit us online at www.pasnetwork.net! email:
playactionsports@hotmail.com