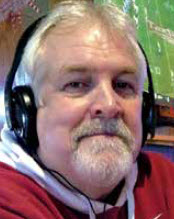 By: Tim Lambert
We've got a little spring (sports) cleaning to do in this month's edition. Ardmore's softball team made it to the Class 5A state softball tournament where they defeated Shelby County 12-4 in the first round. A 10-6 loss to Hayden then sent the Lady Tigers to the losers' bracket. They were eliminated by Mortimer Jordan 5-0.
James Clemens' Cadence Huntsinger finished third in the state heptathlon, while teammate Audriana Blakely was eighth. Trevor Hunziker also came in eighth in the decathlon.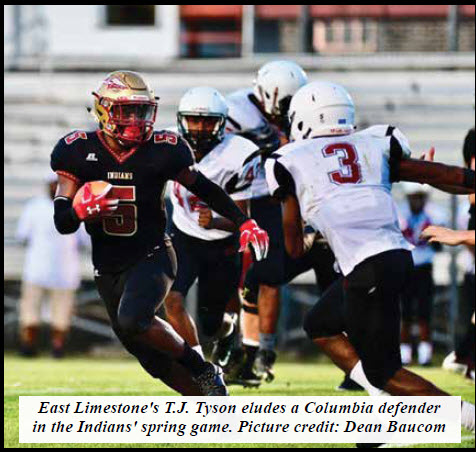 Local players are invited to the first Alabama High School Athletic Directors and Coaches Association's Basketball Showcase this Saturday. The event will allow student-athletes to participate in the camp also open to college coaches. The boys' showcase will be at Hoover, while the girls' will be at Spain Park. East Limestone's Austin Harvell and Jirah Rogers, Lindsay Lane's Tommy Murr, Athens High's Alaina Taylor and Nahriyah Timmons, and James Clemens' Tamia Yancey and Makiyah Parker are the local athletes invited.
Scholarships have been signed recently: James Clemens' baseball players Ben Bolden and Jackson Reece will continue at Faulkner University and Montevallo respectively; the Jets' Taiga Koyama will go to Fairleigh Dickinson University on a tennis scholarship. West Limestone's Savannah McConnell will take her basketball game to the next level at Wallace State. Clements' Emrey McGill will also play softball for the Lady Lions. Athens High's Gracie Green signed a softball scholarship with UAH.
Danny Petty retired as James Clemens boys' basketball coach. The school announced that Frankie Sullivan will replace him. West Limestone hired former Waterloo softball coach Molly Fenn to lead the Lady Wildcats starting next season. Clements baseball coach Kirk Murphy resigned his position at the last school board meeting. Also stepping down at previous meetings were Clements girls' basketball coach Zach Meadows, Tanner volleyball coach Laci Ham, and West Limestone track coach Greg Skipworth.

Honors:
All-State baseball teams featured several local names: Ardmore's Hogan Whitt was Class 5A honorable mention, Athens Bible School's Cade Abernathy was on the 1A first team, teammate Gage Johns was second team, and Matthew Usery was honorable mention. All-State softball teams were also determined: James Clements' Emily and Katie Simon and Lila Young made 7A honorable mention. Athens High's Gracie Green was 6A honorable mention. Ardmore's Sydney Hall was on the 5A first team while East Limestone's Olivia Crouch made honorable mention. Elkmont's Haven Kirby was a 4A first team selection with West Limestone's Raegan Clem on the honorable-mention list.
Local players also made it to All-State soccer teams including Tanner's Manuel Felipe, Richard Rosas, Gonzalo Rubio, Luis Garcia, Cristian Nolasco, and Emanuel Gonzalez; Athens' Kevin Jurado and John David Mathews; West Limestone's Ritchie Grimes and Shane James; and Ardmore's Saul Rodriguez on the boys' team. Clements' Alexandria Estrada, Leslie Gonzalez and Rosa Hernandez; James Clemens' Hannah Smid and Emma Houssain; and Athens Bible School's Sophie Glover were girl's team members.
James Clemens' Ashlee Osaji was named as part of the Super All-State girls' track team as a triple jumper. She had the state's best indoor and outdoor leaps and won the Class 7A indoor and outdoor state titles.
Announcements:
The Clements Athletic Association is hosting a community yard sale on Saturday from 7 a.m. until 2 p.m. in the new gym. Proceeds will go towards improving the weight training equipment and conditioning facilities at the school.
The Athens Recreation Center has several registrations going on: youth tennis signups continue through July 10 for ages 5 through 12. Cost is $30 per player. Youth fall soccer registration is going on through July 20 for ages 5 through 14. Cost is $50. For more information, call 233-8740.
The Ardmore Tiger baseball camp will be July 15-17 from 9 a.m. till noon for grades 1 through 6. Cost is $50. For more information, contact Coach Andrew Smith at andrew.smith@lcsk12.org.
James Clemens is conducting various sports camps over the summer. Go online to www.jamesclemensathletics.com.
UNA is having basketball and softball camps over the summer. For more information on basketball camps, go online to www.unagirlsbasketballcamp.com; for softball, go to www.unasoftballcamp.com.
By: Tim Lambert
Tune in for the PlayAction Sports Update, three times each weekday on 1080 AM WKAC. Visit us online at www.pasnetwork.net! email: playactionsports@hotmail.com