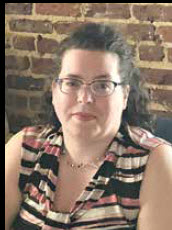 By: Cayce Lee
As the days grow shorter, the trees dawn their brilliant gem tones, and whispers of fall begin to spread among young and old – there are few harbingers in Athens-Limestone County that herald the arrival of fall to North Alabama. October is a busy month with plenty of activities to keep your schedule full… and these are just a few ideas taken from our event calendar at VisitAthensAL.com to tempt you. Find the specifics for the events below and even more being added every day.
Toe-Tapping Music Rings Amid The Columns…
The Tennessee Valley Old Time Fiddlers Convention will return to the steps of historic Founder's Hall on the grounds of Athens State University in Athens with week-long activities including a bluegrass workshop, free kick off concert, food vendors, arts and crafts vendors, and finishing with the headliners and competition the first week of October. The main attractions will bring tens of thousands of people to Athens October 4 and 5. Tickets can be purchased online or at the gate.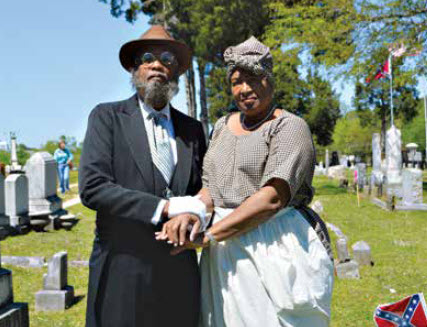 The Spirits Come Alive with History…
The highly anticipated Athens Cemetery Stroll hosted by Athens-Limestone County Tourism Association and the Captain Thomas H Hobbs Camp 768 of the Sons of Confederate Veterans will return on October 6. Local citizens and descendants will bear witness to the history and lore of Athens-Limestone County among the tombstones as part of this Alabama Bicentennial Committee-recognized event. The event is free and open to the public; donations welcomed.
Wandering Souls in Search of Haunted History…
The Athens-Limestone County Tourism Association will hold their annual fundraiser with help from sponsor, Trustmark Bank, which highlights some of Athens' more mysterious history. Attendees will wind through Athens' historic districts, with local volunteer guides leading the way and recounting tales woven with history and specters, on select Tuesdays and Thursdays at 6:30 p.m. or 7 p.m. Ticket sales are underway at the Athens-Limestone Visitors Center (100 North Beaty Street in Athens) for $10 each with no tickets available at the door.
Meet Me Under the Tent…
Athens Storytelling Festival will raise the giant tent in downtown Athens on Marion Street heralding the arrival of storytellers, laughs, and more starting Tuesday, October 22 with Local Teller Night and stretching to Saturday, October 26. Tickets can be purchased at the Athens-Limestone Visitors Center (100 North Beaty Street in Athens), online, or at the gate.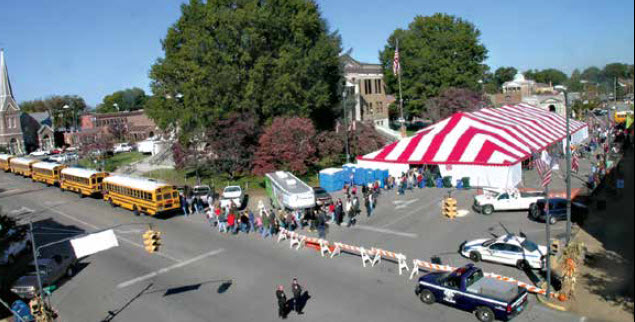 Big Scares and Nightmares…
If you are looking for terror and frights, two haunted attractions await you. The Haunted Lester Hospital tucked in northwest Limestone County may have shut the doors decades ago, but they have a bed waiting for you amid monsters on most Friday and Saturday Nights in October. If you'd rather wander the woods and face the chase through a dismal maze, then Doomsday at Dog Days Flea Market in Ardmore, Tennessee, has the perfect chainsaw wielding maniac for your plans.
Fried Food and Togas…
The Athens Grease Festival returns to downtown Athens on October 19 as Athens Main Street offers up fried food and more to tempt your taste buds. The toga-clad will enjoy a discount at the gate as well as a raucous day of food and entertainment for the family.
Chrome and Polish…
Lovers of cars can enjoy the first Saturday downtown in Athens with the Cruise-In. No judging, no trophies, just the cars and good times will roll in around the Square on October 5. Things rev up with the annual Cars, Trucks and Bike Show at the Athens SportsPlex on October 12 with food trucks, concessions, a DJ, and more coming together to raise money for this year's charity, Eli's Block Party.
Farewell Friends, Welcome New Ones…
It's bittersweet to see friends move on to their next phase in life, but it happens and we have to rejoice with them. The Bowlings, owners of Fort Hampton Outfitters, have served Athens-Limestone Alabama, visitors and residents by helping them hit the waters of the Limestone County Elk River Canoe and Kayak Trail and make memories. The time has come for the Bowlings to conclude this adventure in their lives, and they have passed the torch to a new outfitter, Elk River Adventures, Canoe and Kayak Rental and Shuttle Service based in Prospect, Tennessee. We wish everyone the best of luck in their new adventures.
Be sure to check our calendar at VisitAthensAL.com for Swamp John dinners, community fundraisers, local shopping events, live music, outdoor adventures, art workshops, Trunk or Treats and more. You can also stop by the Athens-Limestone Visitors Center at 100 North Beaty Street next to the "Duck Pond" in Athens for information on our trails, tracks, and treks; restaurants; festivals; and more every Monday-Friday from 8 a.m.-5 p.m. (excluding holidays).
By: Cayce Lee
Social Media Specialist, Athens-Limestone County Tourism Association