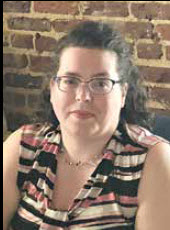 By: Cayce Lee
As summer draws to an end and wishes of cool fall breezes begin to creep into the minds of many, September is filling up with events from cruise-ins to commemorative events, golf tournaments to open arena nights, and more. Whether you're looking to get out and about and enjoy the great outdoors or are ready for a little spooky fun, you're sure to find something to fill your calendar with.
Here are just a few highlights of events happening in September and you'll find the details to these events and more at VisitAthensAL.com/events.
Get Outdoors…
Redstone Harley-Davidson will be the starting point for a variety of rides including the September 5th Cody's Ride, Trail of Tears Commemorative Ride on September 19, Bikes and Blades Poker Run on September 26, as well as an Axe Throwing Contest.
Golfers can take their swings to the links for upcoming fundraisers for the Foundation of Mental Health on September 17 and AOD Scramble for Scholarships on September 28.
Horseback riders can enjoy Open Arena Nights on Wednesdays with Grassland Ranch on Airport Road. Those looking for a little competition might enjoy the September 26th Have Fun or Go Home Open Horse Show at Dixon Stables on Bain Road.
Those with a swift eye and shotgun prowess might enjoy the Elkmont Lions Club Dove Shoot on September 5 and 6 or maybe the Shoot4Shelter Sporting Clay Tournament will offer a great challenge when they take over the Limestone County Hunting Preserve and Sporting Clays on September 25.
Kayak anglers will be in town to compete at the Realtree Kayak Bass Fishing Trail – Wheeler Lake Southeast Regional Finals on September 12 and 13.
Two Cruise-Ins Set for Square in September…
The traditional first Saturday Cruise-In with all makes and models of cars, trucks, motorcycles, rat rods, and specialty vehicles is still set for September 5 around the Limestone County Courthouse Square. However, a special "Trucks Only" edition will be rolling in on September 12 showcasing a variety of vintage makes and models.
Dining to give back…
Smokin' on the Sod Cook Off comes to Tanner on September 12 benefiting Mosaic of North Alabama. Elkmont Fire Department is hosting a Swamp John's dinner fundraiser on September 17 to help fund the operations of the station and other programs. The Vietnam Veterans Spaghetti Day fundraiser as well as the Senior Lunch Matinees are canceled for September.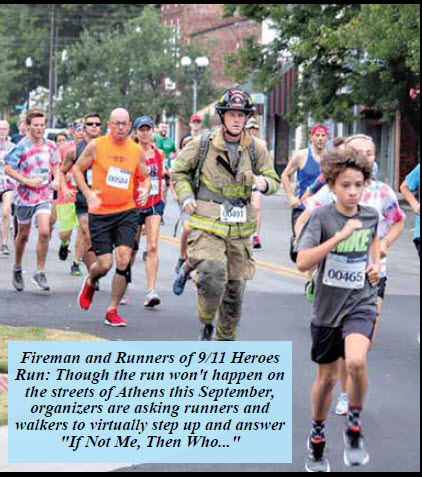 Remembering Battle of Sulphur Creek Trestle…
The Richard Martin Rails to Trails will be the backdrop commemoration of the battle as historians mark the 156th anniversary. Retired Brigadier General John Scales, author of The Battles and Campaigns of Confederate Nathan Bedford Forrest and Sherman Invades Georgia; Retired Colonel Edwin Kennedy, former Tactic and Historic Instructor for the U.S. Army Command and General Staff College; and others to speak.

Honoring the Trail of Tears…
As motorcycle engines rev and processions grow, a solemn reminder of the Trail of Tears will happen on September 19. The annual commemorative ride will begin in Bridgeport TN and navigate its way to Redstone Harley-Davidson for lunch where riders and the public can mingle before heading up Mooresville Road to U.S. Highway 72 and turning west to head to Waterloo.
Local races take virtual steps…
September is usually packed with a variety or races benefiting various causes in our community; but this year you won't see streets closed and runners en masse because many organizers are heeding words of caution and moving races virtual. Eli's Block Party Childhood Cancer Foundation may have canceled Superhero Fun Day but they're inviting runners and walkers to be superheroes for their Superhero 43 Ribbon Races happening over Labor Day Weekend. Run-Like-A-Boss 5K invites runners and walkers to put in their 3.1 miles virtually as well. The Chick-Fil-A 10K, 5K, and 1-Mile run that usually takes over downtown Athens with family fun has moved their race to the virtual world. The 9/11 Heroes Run – Athens continues to answer, "If not me, then who…" by migrating its race to the virtual circuit as well.
Screams In the Dark…
Haunted Lester Hospital will be kicking off their 2020 season of screams and terror on September 25 and 26 as darkness falls over the small town of Lester.
Things that go bump in the night…
Athens-Limestone Tourism has partnered with Southern Ghost Girls Tours and Paranormal Investigations for a Halloween fundraiser on October 24 in the never-before investigated Gray and Holt Building that was home to the silent movie era Dixie Theatre and long-time community mercantile Gray and Son, later Gray and Holt.
Ticket seekers can visit Eventbrite.com and search Athens, AL Gray and Holt and Facebook users can search for "Ghost Hunt and Paranormal Investigation, Gray and Holt on Market Street" for the October 24th event which features 6:00 p.m. and 8:30 p.m. options. Tickets are $30.00 (plus fees) per person and a portion of the proceeds benefits the Athens-Limestone County Tourism Association, a 501(c)3 non-profit serving the community by promoting and developing quality of life activities and recruiting travelers, conferences, conventions, tournaments, historians, students, and industry for the benefit our local economy and tourism industry.
We're beginning to think a lot about Christmas…
Athens-Limestone County Tourism Association will begin taking tree sponsorships in September for their annual family-friendly tree stroll that takes over the beautiful Big Spring Memorial Park in December. With hopes of a tremendous outpouring of support, Athens-Limestone Tourism strives to make this a spectacular event to brighten everyone's Christmas. This annual fundraiser features trees sponsored and decorated by businesses, families, individuals, church groups, civic groups, and non-profits. For more information, please call: 256-232-5411.
By: Cayce Lee
Social Media Specialist, Athens-Limestone County Tourism Association