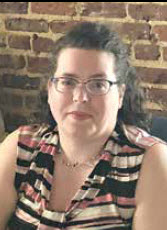 By: Cayce Lee
It's the beginning of harvest season with crisp apples and the hints of fall appearing. Athens-Limestone is a great place to seek out these early signs of fall – with roadside fruit and vegetable stands bursting with goodies, and football on Fridays. However, we're not saying goodbye to summer yet either, with outdoor festivals, cruise-ins, races, and more still happening across the county. Be sure to check out our Event Calendar for even more events, music at area venues, and more at VisitAthensAL.com. We're adding events all the time… so come back often!
Lace up, on your mark…
Runners will enjoy the opportunities offered this month with the Swing Thru 5K at Calhoun on September 7. Answer "If Not Me, Then Who?" as the Travis Manion Foundation 9/11 Heroes Run-Athens takes to the starting line on the 14th. Whether you run, walk, or waddle, the Keep Athens-Limestone Beautiful Duck & Run 5K happens the 21st.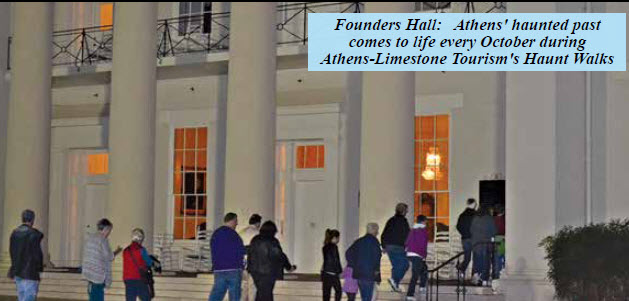 Fresh-air fun…
Calling all superheroes – it's time to answer the call and enjoy a day of fun at Superhero Fun Day and Family Expo with Eli's Block Party on September 14. Don't miss the Limestone County Powwow on September 14 and 15 at the Limestone County Sheriff's Arena with amazing displays of dancing, drumming, and more. Enjoy the music of the Cultural Concerto in the Park at the Trinity-Fort Henderson Complex on September 21. The annual Trail of Tears Commemorative Motorcycle Ride will roll into Limestone County with a stop at Redstone Harley-Davidson for lunch before heading through Athens to Waterloo on the September 21. Grab your friends and family for a coed Community Kickball Tournament at Johnson Elementary on September 22. Lowe's Safety Day returns September 28 with loads of first-responder vehicles and activities for the family. The Alabama X-ball League Series returns to Phoenix Paintball on September 28 and 29 with splatter-laced fun for spectators and players.
Food for thought and a good cause…
It's time for the Little Light of Mine Foundation Dinner on September 6. Yesterday's Dinner Shows return after a two-year hiatus with a 50's and 60's Variety Show on September 7. Vietnam Veterans Spaghetti Lunch and Dinner will be September 16 to raise funds for their annual scholarships.
Rev things up…
Calling all makes and models… these events are for you. September 7 invites the public and car enthusiast to downtown Athens for Cruise-In or to Ardmore for The Park After Dark Cruise-In in Ardmore Park. September 13 is the Huntsville Customs 2nd Friday Night Cruise In at Redstone Harley-Davidson. Join the North Alabama Vintage Motorcycle Club for a Cruise-In on September 14.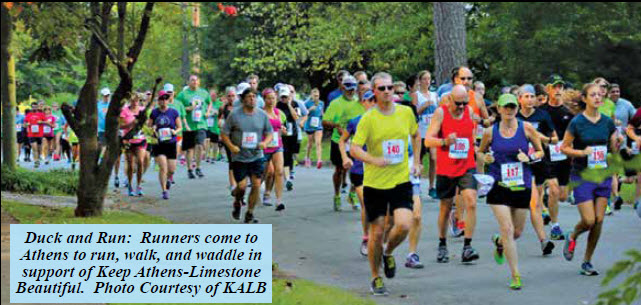 Civil War battle in Elkmont to be commemorated…
Learn how "The Great War" impacted Alabama on September 14 as Professor Marty Olliff comes to the Athens-Limestone Public Library. The Battle of Sulfur Creek Trestle happened September 25, 1864, and will be commemorated with special guest speakers on the Richard Martin Rails-to-Trail with speakers from 9:00 a.m.-1:00 p.m. Find more details on our website calendar about this event.

History and Celebration…
Celebrate the Constitution with the Daughters of the American Revolution at Athens State University on September 18. Sending "Congratulations" to Shanghai Baptist Church as they celebrate 85 years on Sunday September 29 with special commemorative service at 10:00 a.m. and more.
It's time for a walk in the gloom…
The Athens-Limestone County Tourism Association is happy to announce the return of the annual community favorite Haunt Walks. Attendees stroll through Athens' darker history highlighting the ghost stories associated with homes, businesses, and the community. Tickets will be $10.00 per person with walks happening most Tuesdays and Thursdays in October at 6:30 or 7:00 p.m. Space is limited and tickets sell fast. For schedule and details: VisitAthensAL.com/Haunt-Walk
Help bring the sparkle and whimsy to Athens North Pole Stroll…
The Athens-Limestone Tourism Association is seeking tree sponsors for the 2019 presentation of Athens North Pole that happens in Big Spring Memorial Park during December. Any business, church, organization, group, or family interested at sponsoring a tree for decorating or sponsoring for a non-profit to decorate can contact the Athens-Limestone Visitors Center (100 N. Beaty St., Athens) in person Monday – Friday from 8:00 a.m.-4:30 p.m. or by calling 256-232-5411.
By: Cayce Lee
Social Media Specialist, Athens-Limestone County Tourism Association