By: Ali Elizabeth Turner
Recently, I had the great joy of getting to speak with Roland Warren, CEO of CareNet, and hearing his heart regarding what he has come to call the "Pro-Abundant Life" message. I'll explain more of what that means further on, but in order to understand the impact of his CareNet role, you will need to first hear his story.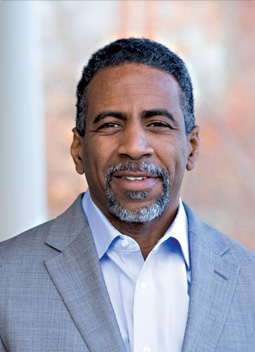 Roland was a young African-American boy who grew up in the home of a single mom, then made it into Princeton, then faced an unplanned pregnancy, married the girl (who has gone on to become a doctor) and resisted the Princeton pressure to have an abortion. The child who would have been aborted is now a Harvard graduate, and Roland's wife, Yvette, gave birth to their second child just weeks prior to graduating from college. The Warrens are indeed proof positive that an unplanned pregnancy does not have to "ruin your life," and their boys are the excellent evidence. Roland is going to be the keynote speaker at the annual Women's Resource Center Fundraising Banquet to be held on the evening of Thursday, August 13, and I can say, from chatting with him for a little over 30 minutes, that it will be well worth your time to hear him.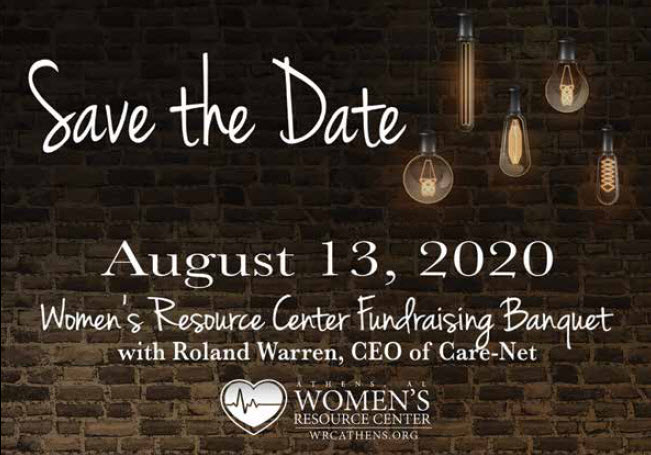 Roland and Yvette were both Christians, unmarried, and young Princeton students when Yvette became pregnant. They are very transparent about the fact that they did not do things the right way, and are completely aware that they caused themselves and their families a lot of extra pressure. However, they were determined to make it, and by God's grace and the help of the people around them, they have done just that. Yvette is a physician, and Roland spent decades in the corporate world working for IBM, Pepsi, and Goldman Sachs. He joined the National Fatherhood Initiative in 1995, and served there both as a volunteer and then as president until 2012, when he became the CEO of CareNet. It became clear to Roland and others that men needed to be brought into the pro-life picture—the movement was not just about saving babies or supporting women through their pregnancy and beyond, it was about encouraging and equipping men so that they can step up and restore the family unit. That is the essence of Pro-Abundant Life; the John 10:10 model that contrasts the thief coming to steal, kill, and destroy with Jesus coming to give abundant life. After all, the most famous "unplanned" pregnancy in history (at least on human terms) is that of Mary, and it was a no doubt shocked, yet obedient, Joseph that stepped up to marry her and raise a boy that was not his own. I think we as believers can say that we are more than satisfied with Joseph and Mary's choices.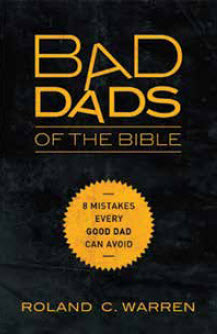 Roland is also the author of Bad Dads of the Bible: 8 Mistakes Every Good Dad Can Avoid. As Richard Stearns, the President of World Vision, says on the front cover: "Roland Warren has a big idea in this book: help men become better fathers and we can not only change our country, we can change the world." Fatherlessness is so powerful that it is referred to in Malachi as a curse that "smites the nation," and Roland's spiritual and corporate experience is here to address and help reverse that curse, as well as to save innocent lives.
For those of you who are not familiar with the services offered at the Women's Resource Center, they include pregnancy testing, ultrasounds, counseling, and pregnancy and parenting education. There is a "baby boutique" that has diapers, formula, baby clothes, strollers, and car seats. More recently there have been abortion recovery support groups for those who have had abortions, whether recently or decades ago, and male mentors have come forward to help guys learn how to be fathers and husbands. The purpose of the banquet is to help the Women's Resource Center continue to do what they have been doing for the last 33 years — help North Alabama make life-affirming choices, and they need your help.
To make reservations, or to find out more information, go to www.wrcathens.org/annual-banquet or call the Women's Resource Center at 256-233-5775.
By: Ali Elizabeth Turner