By: Ali Elizabeth Turner
Since 1972, Roger Bedingfield has built a reputation as an award-winning photographer, owning Roger's Portrait Studio on the Square since 1984. He spent his pre-retirement career at 115 W. Washington St, and then heartbreak hit in 2016 when his wife, Vicki lost her battle to cancer. Roger thought he would retire; however, that didn't last too long, and while he is not in the shop full time, he is still "at it." In 2019, local artist and photographer Tanje Nash came on as a partner in the studio, and then this spring COVID struck. One of the things for which Roger is best known is the work he does with day care centers when they have their graduation ceremonies, and he had several "shoots" on the books when the coronavirus shut down non-essential businesses. Just like most local businesses, Roger had to figure out what his next step would be, and hunkered down to ride out the storm, both in terms of the virus itself, and the impact it had on his business. He also really loves working with kids, and thought he would have to miss what had become a yearly tradition that captured the memory of an important rite of passage.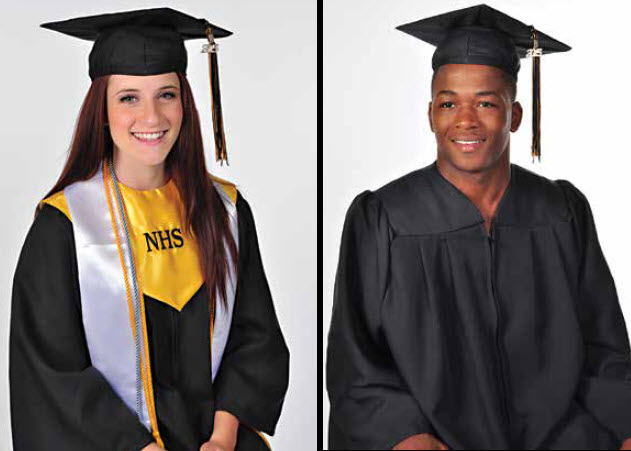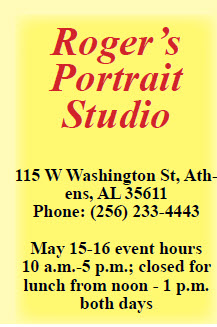 Roger calls himself the "children's portrait specialist," and gets great joy out of capturing childhood on camera and converting it into a priceless memory. "I have kids who walk by the studio and start crying if they can't come in, because we have so much fun," he told me. Thankfully, the phased re-opening of the State of Alabama came at a perfect time, both for Roger as well the families of the Athens-Limestone County. On May 15 and 16, Roger's Portrait Studio is going to have a 'Save the Memories' event so that graduation pictures can be taken for "littles" clear up to high school seniors and college graduates. While Roger's Portraits sincerely hopes that formal portraits were already taken of older students before the quarantine, they want to help in any way they can to make up for lost time.
For the kindergarten classes, Roger has been able to get a hold of caps and gowns, which will be put on the young grads by their parent(s). "If you do have your own cap and gown for your child, we really want you to use that one," Roger told me. Every precaution will be taken for a "safe shoot" that stays within the guidelines recently issued by the State of Alabama. First of all, the sessions will be by appointment only, and Tanje and Roger have been working out the logistics to keep a safe distance. Tanje will take all the information from clients so that no one else will be touching a pen. Roger said that they will be taking what they call "time-ish" appointments. "We are going to do our best to be timely, but we have never done this before; so we are going to have to work together to make this happen," he said. The older kids will need to furnish their own caps and gowns.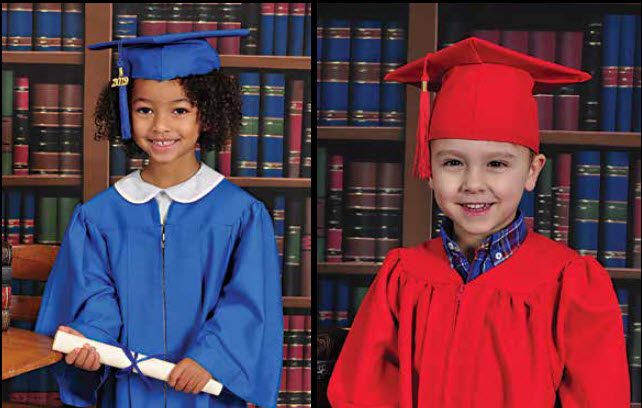 If the Save the Memories event takes off, Roger will schedule a second one. Also, sometime between 10 days and two weeks after the May 15-16 shoot, there will be a "drive-by pick-up" for customers to come to the studio to get the orders. The hours for both days will be 10 a.m. to 5 p.m., and will be closed each day between noon and 1 p.m. for lunch. There will be several packages starting at $35 from which to choose.
Call Roger today at 256-431-6332 to make your "time-ish" appointment to capture a most important event in a young person's life — graduation. He and his staff will do all they can to make your appointment safe, timely, and professional.
By: Ali Elizabeth Turner