By: Ali Elizabeth Turner
Over twenty-five years ago, a young single mom named Kathrine Newlan heard about a business opportunity with a company that had found a way to take whole, fresh fruits and vegetables, dehydrate them, and put this "salad bar of powdered produce" into a capsule. The product went on to be the object of over 40 university studies, is the most thoroughly researched supplement in history, and is now sold all over the world.

Kathrine worked hard, built a team, and was wildly successful. She appeared on Oprah, became an author, a sought-after speaker and coach, created an outstanding personal development curriculum, and became iconic in her particular company, in the direct-selling industry, and beyond. In what seemed like a near-fairy tale, Kathrine reconnected with her high school sweetheart, a man by the name of Michael Lee, and they married. Later their daughter was born, and the Lee family continued to bless the lives of many.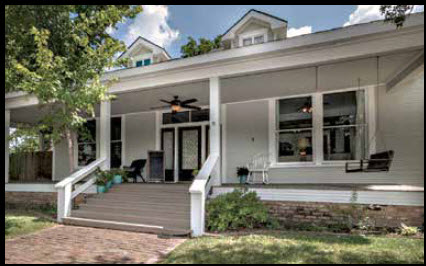 As a woman of faith, Kathrine embraced a lifestyle where she continually laid down everything she owned and had become as an offering of love to her Savior. She kept having two words come to mind over and over: pure and hope. She just did not know what she was supposed to do with them. Then came the fateful day when she was "decompressing" on a plane after a rigorous speaking engagement, and at the last moment a man got on the flight and sat down next to her. Spying her Bible, he decided she was a "church lady," and after developing a great rapport through a congenial conversation, dropped what for most would have been a conversational A-bomb by informing Kathrine that he was the second biggest producer of porn in the nation. Rather than responding by "thumping him with her Bible," she used all of her significant skills of listening and asking questions, and unwittingly the man gave Kathrine a revelatory look into how vulnerable young women were recruited step by step into what is the #2 criminal industry in America, and the #1 fastest-growing. Needless to say, by the time Kathrine got off the plane, she had a whole new understanding and vision for a way to strengthen families and fight human trafficking. A concept was born which has gone on to be a highly rated, non-profit organization by the name of Pure Hope Foundation.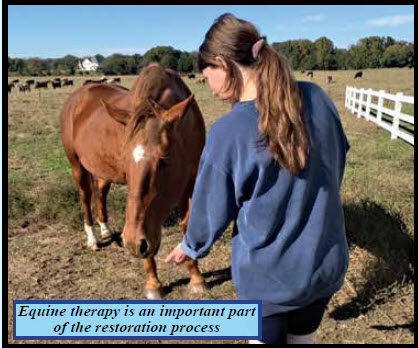 Feeling divinely led to do so, Michael and Kathrine sold everything they had built in Southern California and bought ranch land in Texas. Through the help of their team, supporters from all over the globe, highly respected professionals, and everyday folks with hearts as big as the sky, in 2016 Hope Home opened its doors. More recently, they have initiated the purchase of property that would allow for significant expansion of this service model. This place of abundance and restoration is called Hope Ranch. Here is part of their story as they tell it:
The VISION of Pure Hope Foundation is to strengthen families and restore survivors of sex trafficking. As a second-stage, residential restorative-care program, we offer survivors who have been stabilized, typically in a safe-house setting, continued healing, personal development, extended educational support and vocational skills to help them acquire skills that will allow for healthy, independent lives. Central to life at Hope Home is the process of trauma-informed restoration programming. Examples of programming include multidisciplinary therapies, nutritional education, GED pursuit, college prep, educational assistance, financial literacy/education, Bible study and application, etc.
We host retreats to empower advocates of trafficking survivors to provide rest and equipping to continue to do the important work they are doing. Without rescuers, there is no rescue.
We also host men's events to build strong men and address the issue of trafficking at its source, rather than from a symptomatic approach. When men stand in their rightful roles, families are strengthened and children are protected.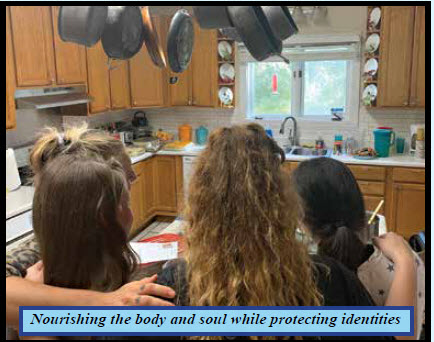 A young woman who is a graduate of the program offered by Pure Hope Foundation has this to say, and what touches me so deeply is her determination to help others as a result of being helped. She sat in a swing out in the yard at Hope Home and said:
"This was the first place I sat when I moved into the Hope Home 2 years ago! This has been my place to have heart-to-hearts and laughs with other girls who are survivors who have gone before me and were always an inspiration to me to keep trusting & keep working thru all the doubt and fear that I've had in the last two years. Trafficking was all that I knew before this place. Now I am looking at a NEW CHAPTER. I'm passing the torch to this incredible young woman sitting next to me on the swing. I'm able to show her my life as an example that it doesn't matter what all the people of the past have spoken over you. It doesn't matter that others thought you would never change or that you were only a product people buy. There's more to life and I'm living it. And so is this young woman!" -Hope Home Graduate
Pure Hope Foundation is experiencing their own season of miracles in this Season of Miracles. Opportunities to purchase more land and facilities that will enable them to help more young women and families have providentially appeared, and if this is a cause that resonates with you, then please visit www.purehopefoundation.com, or go to Pure Hope Foundation on Facebook to get involved. I promise, you will never be the same.
By: Ali Elizabeth Turner