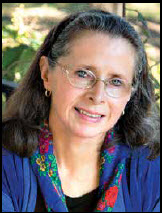 By: Ali Elizabeth Turner
My very favorite Christmas carol of all time is O Holy Night, which was written in 1847. Most of us know and can sing the first verse, but it is my fond wish that you would read all three verses and think how you can apply them to your heart and life in this, the oddest holiday season of all time. Falling on your knees is a good idea any time of the year, but there is something attached to this particular Christmas that has not occurred since 1226. Curious? Read on.
O holy night! The stars are brightly shining,
It is the night of our dear Savior's birth.
Long lay the world in sin and error pining,
Till He appear'd and the soul felt its worth.
A thrill of hope, the weary world rejoices,
For yonder breaks a new and glorious morn.
Fall on your knees! O hear the angel voices!
O night divine, O night when Christ was born;
O night divine, O night, O night Divine.
Led by the light of Faith serenely beaming,
With glowing hearts by His cradle we stand.
So led by light of a star sweetly gleaming,
Here come the wise men from the Orient land.
The King of Kings lay thus in lowly manger;
In all our trials born to be our friend.
He knows our need, to our weaknesses no stranger,
Behold your King! Before Him lowly bend!
Behold your King, Before Him lowly bend!
Truly He taught us to love one another;
His law is love and His gospel is peace.
Chains shall He break for the slave is our brother;
And in His name all oppression shall cease.
Sweet hymns of joy in grateful chorus raise we,
Let all within us praise His holy name.
Christ is the Lord! O praise His Name forever,
His power and glory evermore proclaim.
His power and glory evermore proclaim.
In just a few more days, on the night of December 21 right after sunset, Jupiter and Saturn are going to be so close to each other that they will look like one giant star in the southwest sky. This merging is known as a "Great Conjunction," and it hasn't happened like this for 800 years, and won't again until 2080. So, if you want to see what perhaps the Wise Men saw, for most of you, this is your one shot. So far it looks like the skies in our area are going to be clear, and for me it will be one of the highlights of the season. Why? Because it is the closest thing I can think of to illustrate what it was like to risk all to follow a star in order to find the Bright and Morning Star, who is Jesus the Christ, or Yeshua ha Mashiach, and then worship sacrificially and extravagantly. That worship is not with gold, frankincense, or myrrh, but with the fragrance and treasure of your heart. May we worship, and may we burn brightly with the light of love in a very dark night.