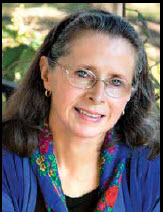 By: Ali Elizabeth Turner
I am hoping that this is the last of a series that has been a kind of a personal journal as we have collectively written our COVID Chronicles. For the past two months, we have heard the stories of individuals, families, cities, states, and nations. They have been hilarious as well as heartbreaking, fabulous and frustrating, aggravating and invigorating. And while I realize that we are starting a new phase, the "re-opening" phase, I am thinking that we need to take one more run at this format. We have been in the middle of unprecedented challenges, and unique history. Now that the "curve has been flattened," we are anticipating celebrating in small ways and great.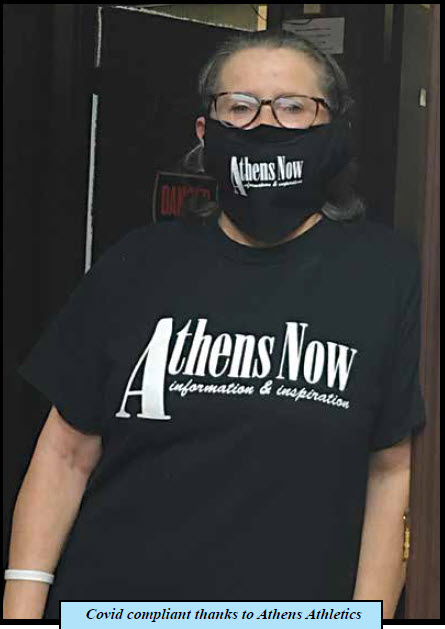 For the Corona moments, I think the accusation that the President of the United States was actually suggesting that we inject Lysol into our lungs or drink Drano a way to kill COVID is just bizarre, and wins the prize. And, just as bizarre in its level of tastelessness is the notion that when 22 million people are out of work it is helpful or encouraging to pose in front of your cushy Sub-Zero refrigeration unit and discussing your twelve dollar a pint designer ice cream. I won't grace the Corona moments by identifying the perp. My only hope is that thinking folks will see through it all.
As always, the Crowning Moments are the best, and what I have experienced as the publisher of Athens Now has been how the community has rallied around delivering the paper for me. Because about half of our delivery drops have been closed or curbside only, our distribution process has been a challenge. So, people have called me to ask if they can take some bundles and deliver them to neighbors. Some restaurateurs have included a copy of the paper with each curb side delivery. To all of you, thank you so much! I guess my favorite restaurant story would be the three young men who work at the Subway on Jefferson Street on Athens. Prior to restaurants being closed for dining, on Thursdays I would drop off the latest edition. These guys still took a bundle and handed out papers with the drive through orders. What was better was that they peppered me with questions about writing, publishing, distribution, advertising, more. They have made me wonder if one day they might be colleagues.
It has been so good to laugh. Lynne Hart sent me a spoof vid on making COVID masks that made me laugh so hard while I was getting gas that I nearly fell out of my truck I shared it with many, and the response I have gotten from people I haven't heard from for a long time has been gratifying. I attended an online conference sponsored by the Juice Plus company that was truly inspirational, I have had my own custom-made COVID mask made for me by Athens Athletics, and have had the blessing of hearing stories such as those featured about our hospital heroes on the front page. What do I miss the most? Giving and receiving hugs. I will never take that for granted again, and two months into this adventure, I still believe the Crowning Moments are nailin' it, thank God.