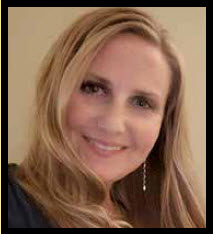 By: Amanda Winter Moore
"Do not regret growing older. It is a privilege denied to many." I am not sure who said this, but it resonates with me today more than ever. It was on this day forty years ago, in a small hospital in southwestern England, that a little girl came into the world, born to a United States Marine and his young wife.
As labor and delivery go, it was routine. My mom had delivered my older brother a few years earlier and felt prepared for her second child's arrival. She went into labor some time during the early morning hours; and as my dad drove her to the hospital, they argued about what to name me if I was born a boy. "If we have another boy, I want to name him after me," my dad had said. I know my mom well enough to know that there was probably at least one eye roll (between contractions, of course) as she informed him that their firstborn child was a boy and they'd opted to name him something other than "Junior." My poor dad had missed the proverbial boat when it came to carrying on the family name. That argument went out the window several hours later as the doctor announced, "Congratulations, it's a girl!" Their lives (and the lives of many others) would never be the same.
My dad almost missed my grand entrance. According to my mom, there was a minor complication just prior to delivery, and because of that, delivery was slightly delayed. Morning had dawned, and my dad was hungry. She told him to go to the hospital's cafeteria and get something to eat. He was happy to oblige her. He had not been gone long when the slight delay turned into an imminent delivery. She could hear one of her nurses in the hallway outside of the delivery room yelling for my dad to run. That same nurse later told my mom that she had witnessed my dad as he tried to run and eat a sandwich at the same time. Multitasking at its finest, I suppose. Semper fi, Dad.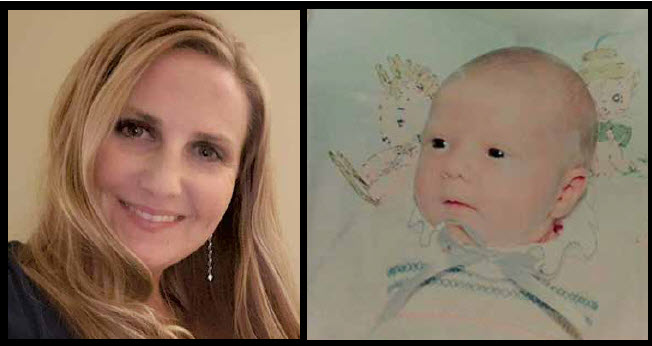 Later that day in coastal South Carolina, the phone rang at my maternal grandparents' home. My grandmother answered the call and became worried when she heard my dad's voice on the other end of the line.
"Jane, Melia's had the baby. How much money do you have set aside?"
"Why Bill? What's wrong?"
"Nothing's wrong. You've got a granddaughter. You need to get busy buying her some baby clothes."
Any annoyance that my grandmother had felt towards my dad for causing her to worry disappeared quickly as she excitedly got ready to go shopping. I was her third grandchild and her first granddaughter. Growing up, she referred to me as her "special-order baby." This was a sentiment that she shared with me on my birthday every year. Even in the days leading up to her death on a cold, rainy day in February last year, she reminded me that I was her special-order baby.
I had a special bond with my maternal grandparents. We returned from England a few months after my birth. My dad stayed behind for a few days so that he could pack up and finish a few work-related tasks. This meant that my mom, at the age of twenty-two, was left to fend for herself with a toddler and an infant on a transatlantic flight. She had placed me in an infant carrier of some sort and strapped me across her chest. At one point during the flight, she thought she had smothered me (thanks, Mom).
However, I was alive and well by the time we arrived at the airport. My grandparents were waiting for us. My grandmother ran to greet my mom and to take me from my mother's arms. She had waited several months to see her new granddaughter. I had not been in her arms very long, however, before my diaper leaked down the front of her favorite dress. What was once light blue in color, was now stained with the remnants of my lunch. Dementia would later take her from us, but some of her memories remained, and the story of how I stained her dress on that first day she met me stayed with her until she died.
After my father's death in Beirut in 1983, my mom and brother and I lived with my grandparents for several years. Because of this, I had a special bond with them. My grandfather was a combat-wounded, retired Marine who had achieved the rank of major prior to retiring. He was also a Purple Heart recipient who had completed one tour of duty in Korea and two tours of duty in Vietnam. At six feet, two inches tall, he reminded me of a cross between John Wayne and Clint Eastwood. He had a presence about him, and if you were lucky enough to meet him, you never forgot him. As fate would have it, he left this world on the same day that I came into it, thirty-two years later. I consider the days leading up to his passing, along with my grandmother's, as some of the most difficult times I have ever faced. It was a great blessing to me as well as an honor and privilege to be at each of their sides, holding their hands when they drew their last breaths.
As I reflect on the first forty years of my life, I think of things that I have accomplished and other things that I hope to accomplish in the next forty years. I have seen life begin, and I have seen it end. As far as my own life goes, well, I am working on filling it with love and laughter so that I might leave a legacy for my children and my children's children. May the trip over the hill be even better than the trip going up the hill!
By: Amanda Winter Moore