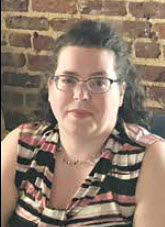 By: Cayce Lee

We've been enjoying the cooler temperatures lately, and thoughts of fall leaves, pumpkin spice, freshly harvested apples, and s'mores by the fire are creeping into many minds. Along with those comforting images and taste bud treats are thoughts of what October holds – and it's actually a lot! The events highlighted below are many of the crowd favorites plus a few new ones, and you can find all their details and event more events at VisitAthensAL.com on the event calendars.
The Spirits Return… Mark your calendars for October 4 to join the spirits for the Athens Cemetery Stroll as the voices of Limestone County's history come to life. Costumed re-enactors portray individuals representing all walks of life from the county's past on the beautiful grounds of Athens City Cemetery.
Walk Through Athens' Haunted History… Each Tuesday and Thursday in October offers a chance to explore the darker side of Athens' history, including forlorn love, mischievous poltergeist, and tragedy, with Athens-Limestone County Tourism's Haunt Walks. Tickets are pre-sale only for ages 12-up with tours limited to 15. To purchase tickets, visit the Athens-Limestone Visitors Center.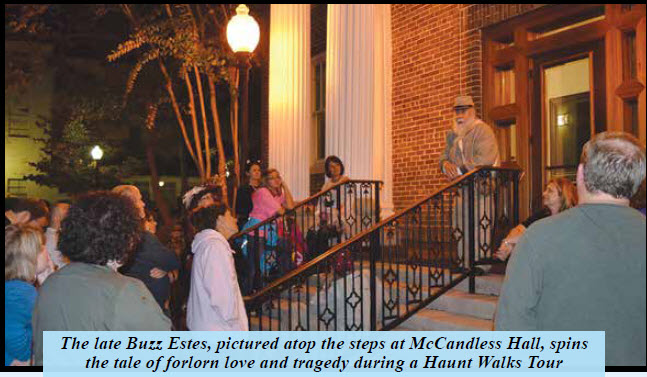 Go In Search Of Ghosts… Just in time for a little Halloween fun — perfect for a girls' night out, date night, or an escape into the unknown. Step inside one of Athens' iconic buildings in downtown Athens with the Southern Ghost Girls and Paranormal Investigation on October 24 for a little history and search for ghost, including opportunities to use paranormal equipment as is seen on TV.
Get Quacked Up… It's time for the rubber duckies to float their way down the sluice and for you to take home some awesome prizes. Keep Athens-Limestone Beautiful's annual Wacky Quacky Ducky Derby is ago for October 3 with loads of awesome prizes up for grabs. Stop by their East Street office and "adopt a duck."
From The Big Tent To Your Home… Athens Storytelling Festival will still be bringing the storytellers but they won't be under the big tent in downtown Athens this year – they're coming straight to you in the comfort of your own home. Enjoy your favorite tellers Donald Davis, Bil Lepp, Carmen Deedy, Andy Offutt Irwin, Josh Goforth, Kevin Kling, and Michael Reno Harrell, plus two kids for Children's Day — Simon Brooks and Bobby Norfolk.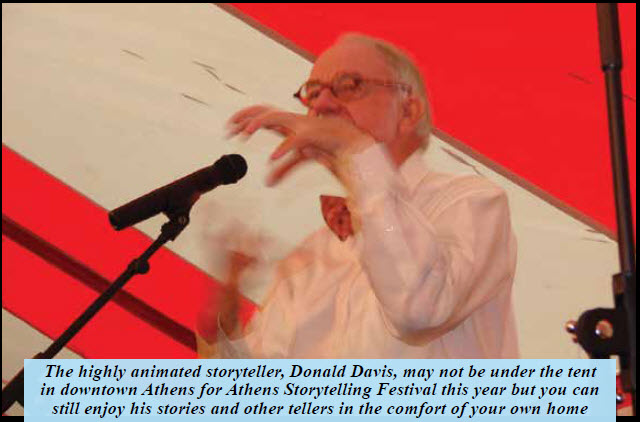 Rev Things Up… October 3 will have the Ardmore Car Show at John Barnes Park in Ardmore, TN, and the Cruise In on the Square in Athens. October 10 brings the annual Sports-Plex Charity Show benefitting Eli's Block Party and Childhood Cancer Foundation and the return of the Truck Invasion Cruise-In on the Square showcasing only trucks and SUVs. Each Saturday and Sunday in October offers a great adventure for families who love to ride their ATVs and dirt bikes to enjoy a decorated Halloween ATV Trail in Elkmont.
Pony Up… Join the AMVET's Post 21 on October 10 for their Horse, Pony, and Mule Fun Day open to riders of all ages. October 17 brings another opportunity to hop in the saddle with Dixon Stables Have Fun or Go Home Open Horse Show.
Ready For Some Screams… The halls will once again be filled with screams as Lester Haunted Hospital swings open its doors in October each Friday and Saturday to terrorize the brave who enter – but might not leave. Doomsday Haunt has moved to Athens and has loads of surprises in store as they open every weekend in October with terror-inducing fun.
We're Beginning To Think A Lot About Christmas… Athens-Limestone County Tourism is bringing its Athens North Pole Stroll back to Big Spring Memorial Park in December for families to enjoy the creatively and beautifully decorated trees as part of their family tradition. The key to this great event is the support of local businesses, churches, organizations, and families that make it possible, and we are happy to announce that applications are now available at the Athens-Limestone Visitors Center.
By: Cayce Lee
Social Media Specialist, Athens-Limestone County Tourism Association