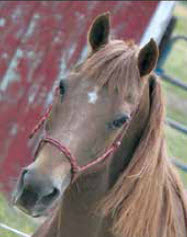 By: Deb Kitchenmaster
How do you write an article with 23 years of ink in your pen? I guess one letter at a time, one word at a time, and one highlighted memory at a time.
Suitcases packed, cowgirl boots on my feet, and a Morgan Breeders book in hand, my husband and I headed to Montana, or Big Sky Country in the fall of 1995. Open range scenery was breathtaking. The people we visited, who had Morgan horses, had a long driveway, at least a mile long. By the time you approached the house, a cup of fresh coffee was waiting for you. We have met such lovely, kind people, and Ed and Bonnie were two of these. As we turned the bend to their home, my eyes fell upon a mare with a bay foal at her side. I said out loud, "I need that horse." My head asked, "Where did that come from?" My husband gave a glance that said, "You're not well, are you?" We spent the afternoon learning Iron Forge Starman was the sire; QT was the dam of the little colt, foaled on June 20, 1995, named Big Sky. We had the blessing of meeting Be Blue, Grand National Western Pleasure stallion champion winner for three consecutive years and Reserve World Three-Year-Old Western Pleasure Champion and sire of Starman, and Something Blue (sire of Be Blue).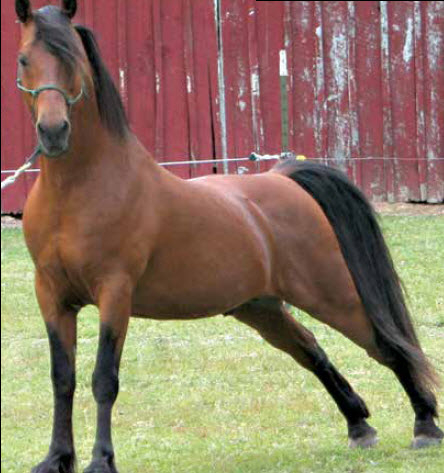 After returning home I could not get Big Sky off my mind. I gave a call to Ed and asked him what his intentions were for Sky. Reining horse on their working ranch was his response. One year later, I received a phone call from Ed. That morning their daily Bible reading was Matthew 21:2-3. Verse 3 says…"Say that the Lord needs them" (donkey & colt). The Holy Spirit impressed upon their souls that "Debbie needs this horse" — the exact words that came out of my mouth when my eyes beheld the bay colt. Little did we know that visiting Big Sky Country would actually bring Big Sky into lives?
Sky had such a presence about him. He was so confident in being present, so he was. He could locate you, your motives, and intentions like no other horse I have come to know. Sky had a high play drive. The knucklehead ripped up two Eggbutt balls. They are different than the jolly ball, and much more costly. Sky ended up being blessed with an EquiSpirit ball, and he loved batting that around in the round pen. He brought many laughs from our bellies. When Sky would get too full of himself, I would put a mare in with him that was not in heat. In five minutes, his attitude was adjusted, and he was much easier to handle.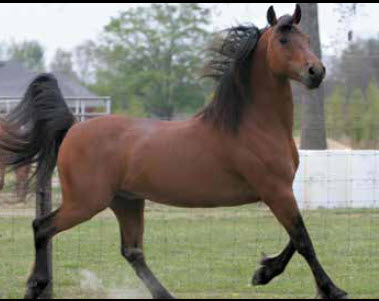 Sky had sensitivity when breeding. Some stallions don't, Sky did. When one of our mares settled (conceived), that mare would be in Sky's pasture with him up to foaling. Some stallions' lot in life is breeding and stalls.
In my tribute to BIG SKY there is a highlighted memory I'd like to share: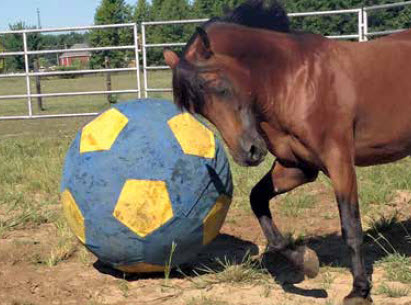 Honor – I'd been out of state for a semester working on my bachelor's degree. Got in late from my flight and the first thing in the morning, pajamas still on, I head to Sky's paddock. Coming down the hill he sees me and then he does something I will NEVER forget. He bows! The Spirit of the Living God comes strongly upon me and I hear, "I need you to get this." I stop. "What is it I need to get?" The answer to my question came, which was, "the manifestation of the sons of God." Romans 8:19 says, "For the creation waits with eager expectation for the children of God to be revealed." Abba Father wanted me to KNOW I am HIS child, I belong, I am accepted and I am approved by HIM because of the finished work of the cross by Jesus, His shed blood, and resurrection life. This is ETERNAL LIFE that you may KNOW…KNOW genuine grace that brings intimacy and a solid rooting and grounding in Him. Sky's bow ushered me into eternity. God used Sky to bring honor into my life.
Saturday, February 8, 2020, I was with Sky in his stall when he suddenly dropped and exhaled for the final time. I miss you my friend. I am grateful for over two decades with you.