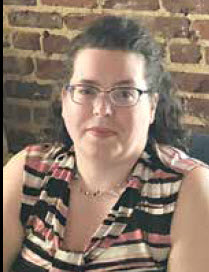 By: Cayce Lee
The calendars of Athens-Limestone County Tourism Association at VisitAthensAL.com are bursting with events for November and December with more added daily. From family-friendly festivals to live music and more, you'll find quite a few options for entertainment. Here are just the highlights, so be sure to head over to VisitAthensAL.com for all the details for November and beyond.
Looking for a little music, maybe these events will hit the right note with you. Athens Bible School Chorus Reunion and Singing is November 3. The 1st Annual Songwriter Night and Silent Auction will happen at the Limestone County Event Center November 13. Groups from all over North Alabama and Southern Tennessee will descend on Yesterday's Event Center for Senior Lunch Matinee on November 15 and 16, with some seating still available for shows. A variety of music can be found around the county throughout the week but especially Friday-Sunday, so be sure to check our calendar for updates on who is playing where.
Coming together as a community is always on the calendar and November isn't any different, with Convoy of Hope coming to Swan Creek Park and Elkmont Fire Department Chicken Stew fundraiser at the station in downtown Elkmont happening on November 3. Grab a toy and your motorcycle for a Toy Run with Saints Motorcycle Club kicking off at Redstone Harley-Davidson on November 4. Also on that day will be the 2018 Celebration of Remembrance of Hope Service sponsored by MADD and Hospice of Limestone County for those who have lost friends and loved ones. Shine your rides for the November 10 Cruise-In for St. Jude's Marathon Team Natalee in Ardmore.
Looking for a little cultural exploration? That's on the calendar with the Livingston Lecture Series presenting Exploring the Myths and Legends of the Ten Lost Tribes of Israel on November 5 and Science vs. the Bible on November 26. Perhaps you'd enjoy a mischievous girl finding her way in and out of trouble when Footlight Theatre Presents "Anne of Green Gables" November 29 and 30 as well as December 1 and 2.
Beginning to feel the Christmas Spirit? — Don't miss these events. Ardmore Christmas Open House will be November 10. Athens Christmas Open House will be November 16– 18. Cedar Hill Elementary in Ardmore will hold a Holiday Bazaar Craft Fair on November 17. The Festival of Trees at the Donnell House kicks with its preview party on November 15 and followed with public viewing of the decorated trees and holiday scapes on November 17, 18, 22, 24, and 25. During November, 1818 Farms and Mooresville Mercantile have craft workshops lined up to boost your creativity. November 30 will be the Light of the Ardmore Tinsel Trail with loads of activities.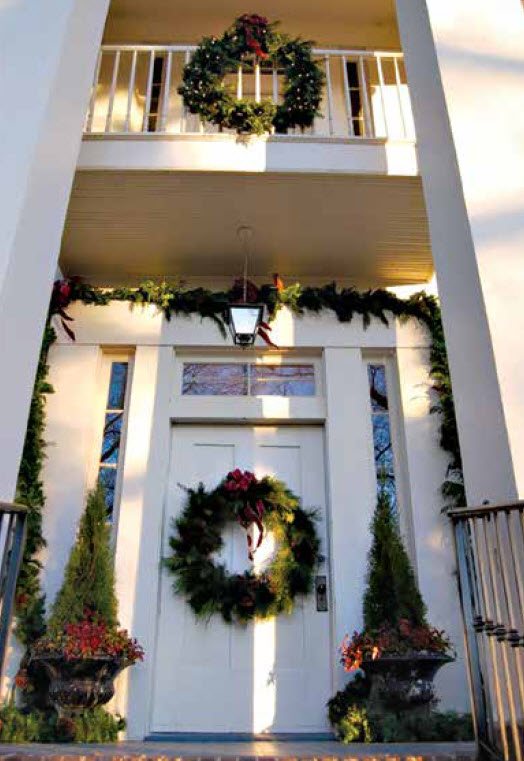 November holds a salute to our veterans on November 12 with Veterans Day. You can support our veterans at Coffee Call at the Alabama Veterans Museum on November 3. As area schools announce their Veterans Day programs, they'll be added to our calendar at VisitAthensAL.com – so be sure to check for details.
Bicentennial Happenings
November holds several markings of the Alabama's 200 years as well as the City of Athens and Town of Mooresville. November 4 is the Athens Cemetery Stroll, a Bicentennial event when the spirits come alive. November 5-17 will bring the Making Alabama exhibit to the Athens-Limestone County Public Library. "Fiddlers, Banjo Players, and Straw Beaters: Alabama's First Pop Musicians" will be presented on November 8 by Joyce Cauthens at the Athens-Limestone County Public Library. November 15 will see Alabama history return to the Athens-Limestone County Public Library when James Pate speaks on Albert Pickett and his History of Alabama. November 16 is the Mooresville Bicentennial Garden Dedication. Downtown will be filled with a variety of Bicentennial events during the Christmas Open House from November 16-18 including a quilt show, Trade Days, and more.
New Wedding Venue:
Southern Charm Event and Wedding Venue, locally owned and operated, will showcase their facility in West Limestone County during an open house November 3. This location features a red-roofed barn decked with chandeliers and a stone fireplace and sweeping views from the veranda which serves as the backdrop for any wedding, corporate gathering, or other event.
You can always find these and more events on the Athens-Limestone County Tourism Association's website at VisitAthensAL.com. Or you can drop in for a visit to the Athens-Limestone Visitors Center 100 North Beaty Street in Athens from 8:00 A.M.-5:00 P.M. Monday-Friday (except holidays).
By: Cayce Lee
Social Media Specialist