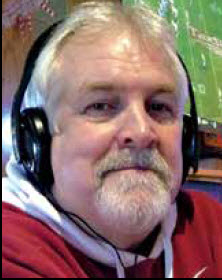 By: Tim Lambert
Lindsay Lane's Tommy Murr and Audra Putman both reached milestones on the basketball court recently and were honored for their achievements—Tommy was recognized for his 3,000 points while Audra hit the 1,000-point mark. In what we hope is a stepping stone, former Tanner star Kirsten Brown was named as Gulf South Conference Freshman of the Week, leading Delta State to a 3-0 record while averaging 14.3 points, five rebounds, and two steals.
Athens High's Kannon Biggs and James Clemens' Daevion Davis were named to the Alabama All-Star football team. Davis had 3 tackles in the annual game with Mississippi earlier this week. The Alabama team came up short 24-20. The East Limestone boys' bowling team claimed the area title, going 10-0 in area play and 14-0 overall; the Lady Indians are area co-champions with a 9-1 record, 10-3 overall.
:James Clemens' Simeon Dorsey won the boys' 400 meter dash at the JV indoor meet in Birmingham. Gary Landrum, Kendall Russell, and Willie Campbell were the top three in the triple jump; Landrum came in third in the long jump. The boys' 4×200 meter relay team also finished third.
More James Clemens athletes signed scholarships: Elizabeth Holcomb (South Alabama, track and cross country), Daevion Davis (Vanderbilt, football), Jamil Muhammad (Vanderbilt, football) and Zach Hopkins (Mercer, football).
The Athens youth basketball season has begun. If you'd like to keep up with where your favorite players will be in action, go online to www.athensal.us/392/Schedules-and-Standings.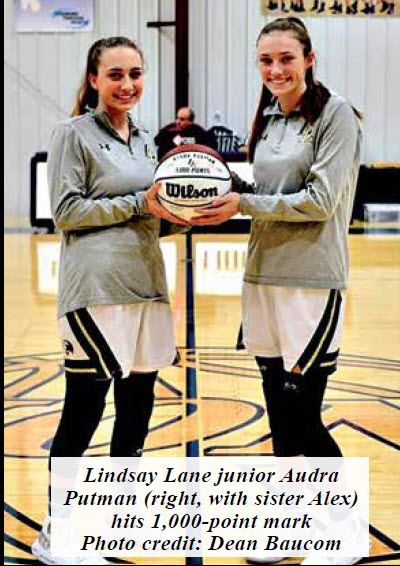 Highlights from this year's basketball season so far:
Ardmore: The Ardmore girls beat Decatur Heritage, Lindsay Lane, Huntland, West Morgan, Elkmont, and East Limestone. The Tigers defeated Huntland (TN), Lindsay Lane, and Cornersville. Both teams topped Clements and Madison County.
Athens Bible School: The Lady Trojans opened their season with a win over Heritage Christian. The boys defeated Waterloo and Whitesburg Christian.
Athens High: Both varsity teams beat Decatur. The boys turned back LaVergne (TN) and West Limestone, while the Lady Golden Eagles downed Buckhorn, Haleyville, and Columbia.
Clements: Varsity sweeps came against Cornersville. The Lady Colts posted a win over Tanner.
East Limestone: Victories came for varsity teams against Lauderdale County, Athens, and Tanner. The boys defeated Ardmore and Madison Academy. The Lady Indians also topped James Clemens, Haleyville, Cornersville, and Lexington.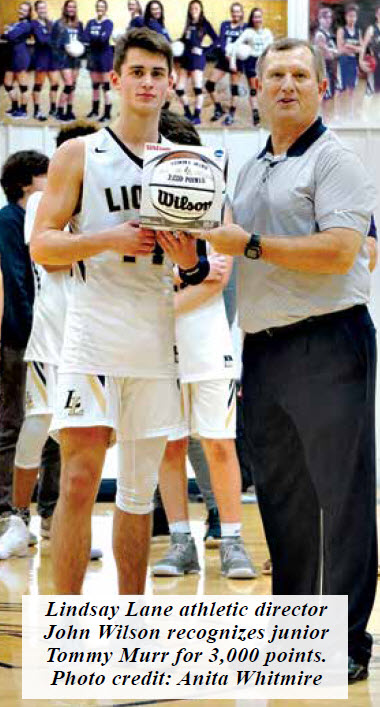 Elkmont: Boys' and girls' teams won against Clements and Lexington. The Red Devils were on the winning end of their matchup with Ardmore; the girls posted wins over Lindsay Lane, Hatton, and East Lawrence.
James Clemens: Jets teams beat Columbia, Grissom, and Decatur. The boys also defeated East Limestone, LaVergne, LAMP, and Hazel Green.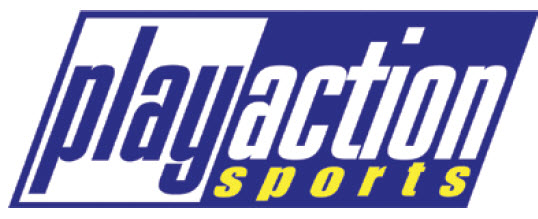 Lindsay Lane: Boys' and girls' teams swept ABS. The Lions bested Elkmont, Huntland, Oakwood Academy, Falkville, Colbert Heights, and Skyline.
Tanner: Both varsity teams topped Ardmore and Colbert County. The Rattlers got by Priceville and Tharptown; the Tanner girls beat Hamilton and Oakwood Academy.
West Limestone: Varsity teams scored victories against Clements, Priceville, Elkmont and Brooks. The boys defeated Lawrence County, Danville and Clements. The Lady Wildcats also fended off Lexington, Fayetteville, Clements, St. John Paul II, and Athens.
Listen for our Limestone County basketball teams in action this season. Go online to www.pasnetwork.net to hear it online or download the PlayAction Sports app. You can also tell Alexa to "Open PlayAction Sports" to keep up with the action on your Amazon Echo device.
By: Tim Lambert
Tune in for the PlayAction Sports Update, three times each weekday on 1080 AM WKAC.
Visit us online at www.pasnetwork.net! email: playactionsports@hotmail.com