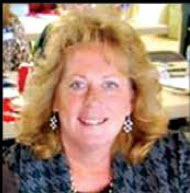 By: Sandra Thompson
Major Grose was born on 22 March 1946 in Raven, Virginia, and spent his childhood there. In 1966, he was married with a child on the way. His Selective Service status was 1A (first in line for the draft); he requested reclassification to the draft board. While awaiting a reply on his request, he received notice to get a pre-induction physical; it was determined he was physically fit for the draft. Anxious and still waiting, Frank saw an advertisement with a picture of a Huey in FLYING magazine that said, "Who said high school graduates can't fly?" So he decided to visit an Army recruiter to see if he was qualified for the program. He was promptly notified that he was; and then he was guaranteed a spot in the Warrant Officer Rotary Wing Aviator Course.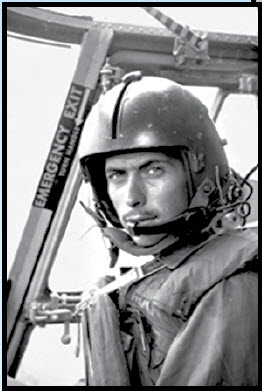 Frank's initial job was duty as a CH-47 Chinook pilot. "I flew them in Vietnam, Korea, Fort Rucker (twice), and Fort Campbell." In 1970, he took a direct commission to First Lieutenant and served as a basic training company commander at Fort Gordon. In the years to follow, he was assigned to Research and Development as a test officer for the UH-60 Black Hawk systems, the Aeromedical Evacuation System, and the Extended Stores Support System. He also worked in Foreign Military Sales in Korea and chose to complete his career with the Army Ballistic Missile Defense Command in Huntsville, where he was a Deputy Program Manager for an SDIO experimental satellite orbital measurements program called Thrusted Vector or Delta 181.
"One of the most memorable and personally rewarding duties was flying in Vietnam," Frank says, "because every day we were helping our fellow soldiers and their units, as well as Vietnamese units and civilians." He says, "That was followed closely by my instructor pilot duties because I could teach lasting skills to pilots, and pass on to them the skills and techniques that I had learned from others. The most professionally rewarding duty was working in the aerospace community to design, build, launch, and operate a satellite during an on-orbit data collection mission. As part of that project, I was given responsibility for creating a data center for archiving our data. The role of that data center has been expanded many times, and is now the premier data center for missile defense test data, serving countless users in the Army and the Missile Defense Agency."
Although he has not given much thought to the treatment he received when returning from Vietnam, he says, "Personally, I have not felt short-changed, but never sought recognition either. The contrast between the well-deserved welcome and honor by society of the mid-east veterans, and the lack of it when we came home from Vietnam was painful, and reopened old wounds that were slowly healing. Perhaps our recognition now, from the 'silent majority' of the 60s and 70s, comes partially from guilt for being silent and yielding to pressures from the vocal anti-war minority, Hollywood, and the liberal mainstream media. Sometimes we get all the recognition, while the sacrifices of the military wives fail to get the recognition they deserve. Their support allowed us to answer our nation's call. I am a bit turned off by the overuse of the term 'hero' as applied to anyone who has worn the uniform. While we served honorably and did our jobs well, the fact is that most of us were not heroes. That term should be reserved for the true heroes, many of whom made the ultimate sacrifice."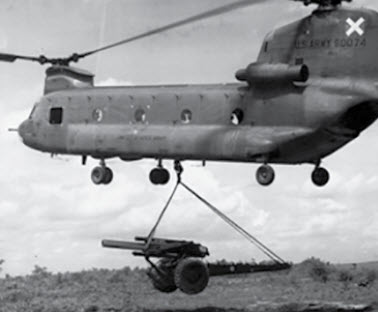 Frank and his wife, Wanda, have been married 55 years. They have three sons — Brian, Andy, and Gary — and are the proud grandparents of three fine grandsons.
"Three of my fellow veterans of our Chinook aviation unit in Vietnam and I authored a book called No Hill for a Climber, which is a collection of our experiences in Vietnam. Our unit was the 147th Assault Support Helicopter Company, 'Hillclimbers.' Our motto was: 'No hill for a Climber!' The genesis for the book was from the 'war stories' that we recalled and shared with our fellow Hillclimbers at our 2018 reunion. As of March 2020, the book is not yet available through commercial outlets. Limited printing runs are made as the need demands. Unit history, photographs, and other stories may be found at our website: www.147thhillclimbers.org."
By: Sandra Thompson
Director, Alabama Veterans' Museum