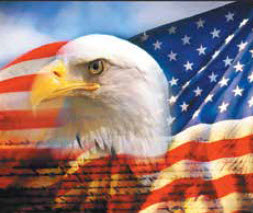 By: Ali Elizabeth Turner
From 1980 until 2010, Honduran-born Melvin (Mac) McField served in the United States Marine Corps, and after 30 years of service, retired as a Master Gunnery Sgt. Born in 1961, he came to the States in 1970, and knows what it is like to grow up without a father. As a result, one of the many things that hardship as a Marine has forged in him is what I call a "father's heart," and it seemed fitting to feature his story in the edition of Athens Now that coincides with Father's Day.
"I grew up without a dad, and I know what that is like," Master Guns Mac told me. As a result, he decided to join the coaching staff at James Clemens High School in order to be able to pour himself into the football team. His intent is to teach far more than the game; he wants to make a difference in the lives of the young men he coaches. In a word, he is in a war with fatherlessness.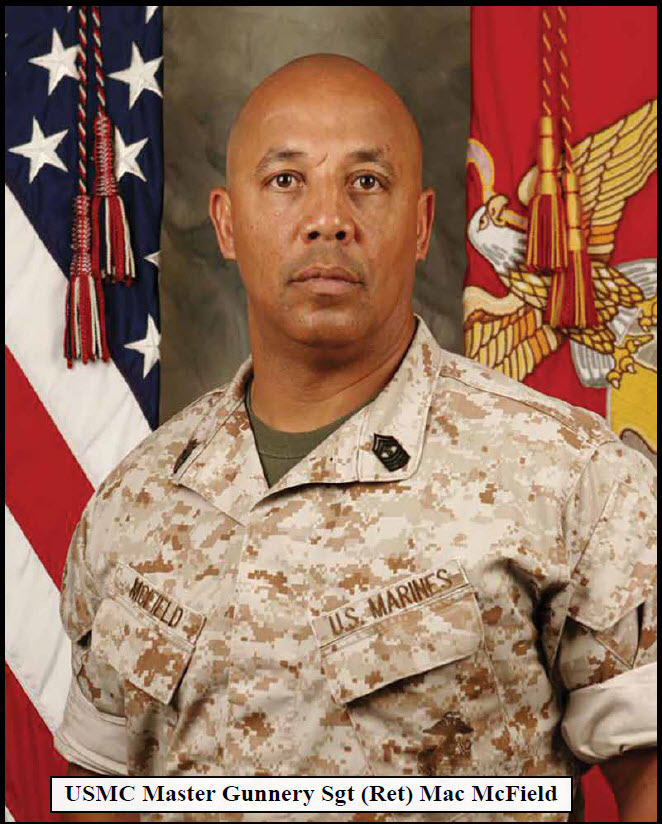 There are several things about Mac that are unusual. One is that he was in Beirut for the 1984 Embassy bombing. I wasn't sure what he wanted to actually tell me about it, so I made certain that he was the one who "owned the narrative." By that I mean that I learned long ago that when it comes to the indescribable loss that can come to troops when they are in the field, it's best to let the storyteller be in charge of what is said.
The Marines are responsible for protecting US Embassies all over the world. Mac was on duty the morning of September 20, 1984, and asked a buddy to cover him while he quickly went to make a routine trip to a bank a couple of blocks away to pick up cash for the Embassy. He was in a cab when the Iranian-based Hezbollah bomber drove his vehicle into the annex. He lost people that he loved that day, both civilians and fellow service members. The one for whom it seemed toughest to talk about was USN Petty Officer 1st Class Michael Ray Wagner.
That loss began a fierce inner struggle while Mac built a stellar career outwardly. No one knew how he agonized with survivor's syndrome, the set of PTSD-related struggles that attack the soul with the unanswerable question: "Why did they die and I lived?
It should have been me." He threw himself into serving his country, but blew up a marriage and several relationships along the way. When he got out in 2010, and especially on into 2011, it was a dark, dark time. "I really struggled with depression," he said.
Because he had already made it clear how much he wants to help others who have struggled, I felt free and even duty-bound to ask if he had been suicidal. "No, I had two sons, and I couldn't do that. I knew what it was like to not have a dad," he said.
Life changed radically in 2012 when Mac gave his life to Christ at a men's Bible study. One of the things with which Mac had struggled intensely was how to be a Marine and how to have a compassionate heart. In his mind, the only Marines that had the right to be compassionate were the docs and the Navy chaplains, and it seemed like an impossible dilemma to overcome. He wrestled hard, and he has won. He is now happily married to Amy, and together they have four wonderful boys and a lovely daughter. Two of the boys are active duty Marines today.
Mac wants to be available to other service members who struggle with depression and PTSD. He asked me to publish his story so that anyone who needs help can contact him. It is mgunnz2010@me.com.
Master Guns, from the bottom of our hearts, thank you for your service, your continued service, and Happy Father's Day.
By: Ali Elizabeth Turner