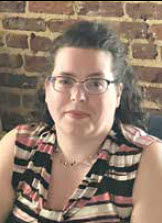 By: Cayce Lee
May is upon us and the redbuds, dogwoods and flowers are welcoming the warmer weather. Hope you can make time to enjoy one of our many trails as spring puts on her finest blooms and buds. Just a reminder – the southern end of the Richard Martin Rails to Trails is closed as the bridges are being repaired, so start either at Veto or Elkmont and enjoy the scenery.
Hope you're ready for a load of fun as our calendar is bursting at the seams for things to do in Athens-Limestone, Alabama. You can always find all the details for the highlighted events plus dining, lodging, and more at our website VisitAthensAL.com.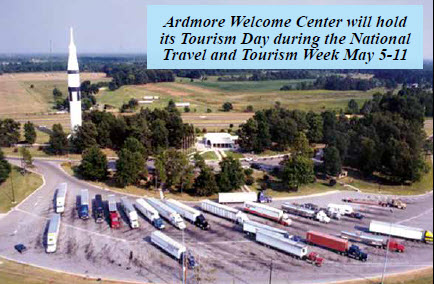 Get Sporty…
May 4 welcomes cyclist to northern Limestone County for the 5th Annual Spring Krusher while the Chick-Fil-A Race Series takes over downtown Athens, and the Alabama Rock and Walk for Babies takes over Swan Creek Park. Athens Police Reserve Golf Tournament hits the links on May 9. Relay for Life lights up the night at the Athens SportsPlex on May 10 while the SeaArk Owner Invitational Catfish Tournament takes to the waters of Wheeler Lake for two days of fishing. Tee It Up Fore The Kids takes to the tees on May 13, CASA Swing Fore Children offers another chance for a hole in one on May 16, and Athens State Alumni Association hosts another chance for a bogey on May 23, all at Canebrake Club. NAKA Public Kayak Demo Day is a great way to explore kayaking on May 25.
Grab Your Cowboy Hat, It's Rodeo Time…
Time for some bronco busting and bull riding fun as the Limestone County Sheriff's Rodeo comes to town with parade on May 11, Preston's Kid's Rodeo day on the 13th, Street Dance and Fashion Show on the 15th, Slack Day on the 16th, Special Needs Rodeo on the 17th, and two days of the "Greatest Show on Dirt" the 17th and 18th.

Play in Nature…

1818 Farms plays host to a Yoga Retreat on May 4 or you can take a stroll on Marbut Bend Trail near Lester with TVA during the TVA BioBlitz. Spend a morning on the farm with 1818 Farms during their Open Farm Day on May 11. Treat Mom to something extra special with Mother's Day in the Orchard on May 11. Getting Dirty at the Library invites you explore Integrated Pest Management on May 14.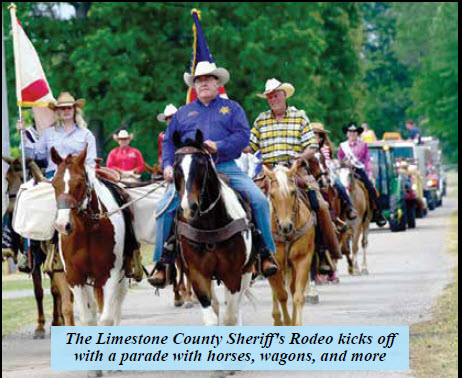 Enjoy the stage…
Footlights Community Theatre offers The Wizard of Oz on May 4, 9, 10 and 11. Music For A Mission will have you tapping your toes on May 5 in downtown Athens. Art After Hours takes over High Cotton Arts on May 10 with The Redeemers. Elvis Remembered shakes things up during the Senior Lunch Matinee on May 16. Be sure to check our event calendar for live music shows throughout Limestone County and our neighbors.
Rev it up…
The Sonic Drive-In in Ardmore will be the backdrop for the Boys & Girls Club Cruise In on May 16. The Ardmore Park gets revved up on May 18 with The Park After Dark Cruise In. West Limestone High School Booster Club will host its first annual Car, Truck and Tractor Show on the 18th as well
.
National Small Business Week…
We invite everyone to come "Shop Small" from May 5 to 11 with our Limestone County small businesses. Whether you enjoy antiquing, boutiques, mom and pop restaurants – we welcome you to explore Athens, Mooresville, Elkmont, Lester, Tanner, Ardmore, and all points in between. May 11 is a great day with Watson's Portable Building Small Business Week event featuring local music, vendors, and small business owners all in one place.
National Travel and Tourism Week…

Join Athens-Limestone County Tourism in marking National Travel and Tourism Week from May 5 to 11. The travel and tourism industry provides jobs, offsets household taxes, provides funding for our governments, and contributes to the quality of life. Join Athens-Limestone County Tourism and other area organizations and businesses at the Alabama Welcome Center for a Tourism Celebration on May 23 as we celebrate the impact travel and tourism has locally, regionally, and statewide.
Hope you leave room on your calendar – there are even more events on our calendar at VisitAthensAL.com that couldn't be squeezed in above plus more events are added every day.
Cayce lee

Social Media Specialist, Athens-Limestone County Tourism Association